Looks like Wall-E isn't the only robot that Pixar were thinking about over the last few months; with the release of Wall-E at the end of this week, fans are already wondering about the mysterious DVD-only bonus companion to the movie, which may or may not be called Burn-E.
When /Film had spoken to Wall-E director Andrew Stanton last week, he let slip that the animation house was working on... something for the eventual DVD and Blu-Ray release of Wall-E:
There is going to be a sci-fi short that is very connected to Wall-E. We were very conscious of making sure this was produced at the same time as the film. And I think that everyone will be pleasantly pleased.
According to Pixar fansite Upcoming Pixar, the pleasantly pleasing short will focus on another lone robot with a surprisingly human-sounding name. Their source was a musician who'd worked on the soundtrack to Wall-E who'd just finished working on this new feature:
Though the scoring to Wall-E finished the end of April, we went back today (Wed) to record music for a small little short that'll be an extra on the Wall-E DVD when it comes out. The short is called "Burn-E" and is about a robot named… you guessed it… Burn-E. Music was by JAC Redford (orchestrator on "Wall-E") and though I didn't catch the director's name, he came out at the end to say hi.
G/O Media may get a commission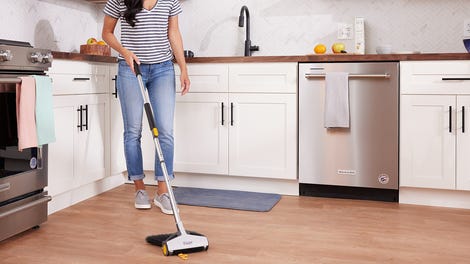 BOGO 50% Off
Flippr - BOGO 50% Off
It'll have to go some to beat Your Friend The Rat, admittedly, but Pixar hasn't let us down yet...
Pixar's Burn-E [/Film]

Next Pixar Short: Burn-E [Upcoming Pixar]