Remember that huge Keystone pipeline spill in South Dakota last year? Well, it turns out it was about twice as big as folks originally thought.
Here's a quick video we made about the incident involving Keystone (not to be confused with Keystone XL, which still isn't constructed) back in November:
That video is now outdated because the pipeline—which runs 2,687 miles from Canada to the U.S.—didn't spill 210,000 gallons of crude oil. It spilled more like 407,400 gallons, according to The Aberdeen News, which got this info from developer TransCanada. This makes it the seventh largest spill in the U.S. since 2010, as the local paper makes clear.
We all knew this spill was A Big Fucking Deal: Row crops (like soy and corn) grow near the site, and that discolored grass is usually used for cattle-grazing. The company hasn't really released any updates since the incident, meaning questions remain about impacts to wildlife, land and water, especially for the Sisseton Wahpeton Oyate of the Lake Traverse Reservation, who live near the spill site. The company does say on its website, however, that it's completed remediating the South Dakota site, which involved replacing the topsoil and seeding the area.
TransCanada has ignored several requests from Earther for updates. We will update this post if we hear back from our most recent attempt.
G/O Media may get a commission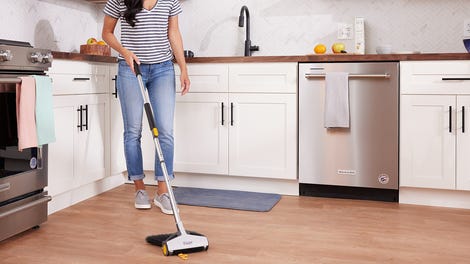 BOGO 50% Off
Flippr - BOGO 50% Off
Keystone's sister pipeline, Keystone XL, is still contentious AF, so this spill added fuel to the fire for opponents to the proposed 1,179-mile long crude oil pipeline that'll rev up the export of tar sands from Alberta, Canada.
The Pipeline and Hazardous Materials Safety Administration is set to release an official report on the incident in the next few weeks. Maybe that will give us a better sense of what happened. Until then, environmentalists will continue to fight the creation of the Keystone XL, which remains in the courts as landowners attempt to keep the project off their land.