Heart disease has long been the number one killer in the United States. But a new study out this week is the latest to suggest that it's only a matter of time before the second leading cause of death—cancer—becomes more commonly fatal for the average person. On the bright side, though, that's largely because we've gotten better at preventing heart disease deaths and living longer, not because cancer deaths are rising.
The researchers, hailing from Stanford University Medical Center, looked at death records across the country from 2003 to 2015. On a county-by-county level, they figured out the leading cause of death for each year. In 2003, they found, heart disease was the leading cause in 79 percent of counties, but by 2015, it was only the leading cause in 59 percent of counties. Cancer, meanwhile, was the leading cause of death in just 21 percent of counties in 2003, but by 2015 that figure was up to 41 percent of counties.
"We're just on the cusp of the transition from heart disease to cancer as the leading cause of death," lead author Latha Palaniappan told CNN.
The team's findings, published Monday in the Annals of Internal Medicine, aren't especially surprising. Scientists from the Centers for Disease Control and Prevention, the federal agency responsible for publishing yearly mortality data, have themselves predicted that cancer will overtake heart disease as the leading cause of death by 2020 (in 2016, the latest year for which there is public data, there were 635,260 reported deaths from heart disease, and 598,038 deaths from cancer).
This transition has largely been fueled by an especially profound drop in the death rate from heart disease compared to other diseases. A 2016 study in JAMA, for instance, found that the death rate for all causes nationally had dropped by 44 percent from 1969 to 2013, but a whopping 68 percent for heart disease in particular. Over that same time period, the cancer death rate dropped by 18 percent.
G/O Media may get a commission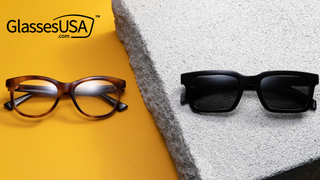 60% off frames
GlassesUSA.com Back to School Sales
The same pattern was seen in the current study. After adjusting for age and sex, the heart disease death rate dropped by 28 percent over the 12-year period, while the death rate for cancer dropped by 16 percent.
But by looking at deaths on a county level, Palaniappan and her team were able to see that this good news isn't universal. And as with so many health-related things, wealth plays an all-too-important role. In counties where people reported a low median income, the death rate from both heart disease and cancer declined much less than it did in high-income counties. Heart disease was also much more likely to remain the leading cause of death in these low-income counties.
There's more than one reason for this gap. Poorer people are more likely to smoke (and are less likely to quit), for one, which is a major risk factor for both heart disease and cancer. And low-income counties might have worse preventative and medical care, making it harder for people to stay healthier or be treated for acute heart problems. Cancer, meanwhile, becomes more common the older we get, so the fact that people in high-income counties are starting to die more often from it is, strangely enough, a sign that they're living longer.
Dying, of course, is a zero-sum game. The less we die from one thing, the more something else will finish the job. But by highlighting these socioeconomic disparities, the team hopes to bring more attention to ensuring everyone has the chance to live longer and healthier lives, regardless of their circumstances.
"We need to work harder in lower-income areas of the U.S. so they can see the same improvements in mortality," Palaniappan told CNN. "We need to focus more on heart disease and cancer prevention and treatment efforts in African-American populations particularly."