DC's hyper-successful Blackest Night series will, we know now, be followed by a year-long series/event called Brightest Day. But is this really DC's answer to Marvel's "Heroic Age" era of optimism, or should we expect something more ambitious?
DC announced Brightest Day - The title of which obviously plays off Blackest Night and the classic Green Lantern oath, which begins "In brightest day, in blackest night," for those of you not versed in DC nerditry - earlier this month; It's a 26-issue biweekly series starting in April, written by Blackest Night, Green Lantern, Superman: Secret Origin (and many more) writer Geoff Johns and Green Lantern Corps writer Peter Tomasi, that also happens to spill over into various other series that will bear Brightest Day banners over the course of the year (Including both Green Lantern books, The Flash, Justice League of America and Titans, the spin-off from Teen Titans, as well as new launches). But... what is Brightest Day?
On the one hand, it's DC learning from, and building on, Marvel's successes. Something that Marvel have become very good at over the last few years is building upon the success of their crossover events by branding the fallout: Civil War launched a year of The Initiative branding, and Secret Invasion brought us a year of Dark Reign. In both cases, Marvel used the branding to maintain not only a sense of cohesiveness in terms of direction, but also importance to the story and continuity from the successful miniseries ("Look! This is where you can find out what happens after Civil War!"). This isn't the first time DC have tried a variation on that idea (They've previously tried bannering books with Infinite Crisis Aftermath and Final Crisis Aftermath titles), but it is the first time they've tried doing it the Marvel way - by attaching the banners to a core storyline. Where they're changing things up is providing a central title for that storyline; whereas Marvel's post-event branding trailed through various series with the occasional mini-series or special issue to point out highlights, the biweekly Brightest Day title harkens back to DC's own successful innovation of recent years: the weekly event book, and in particular, 52. Johns, one of the four writers on 2006's Infinite Crisis follow-up, made the connection clear in an IGN interview about the project:
If you look at the relationship between Infinite Crisis and 52, Blackest Night and Brightest Day share a similar relationship, though Brightest Day is a very different beast.
G/O Media may get a commission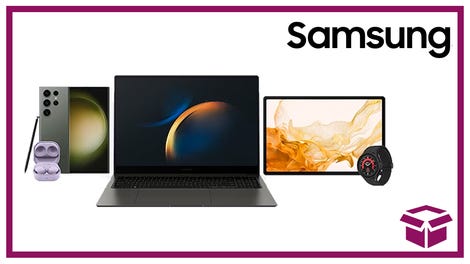 24 hour deals
Discover Samsung - Daily Deal
Potentially, this could be the best of both worlds from a publishing standpoint - the franchise/branding success of Marvel's Initiative/Dark Reign, and the clarity of story from their own 52 - although we wouldn't blame fans if they were worried about a re-run of DC's last attempt at year-long branded multi-title continuity, the confused and over-saturated Countdown to Final Crisis.
None of that explains what Brightest Day the series will be. The title definitely suggests the return to optimism and innocence that we forecast at the start of the year, but we admit to being somewhat intrigued by DC's executive editor Dan Didio calling the series "DC Universe: Rebirth" and Johns' comments about what the purpose of the series is:
Brightest Day is the next step in repositioning a lot of characters in the DC Universe and pushing them to the next level... We're introducing new characters, rebuilding some classic DC heroes and villains, and at the same time bringing in new concepts and ideas. It's a lot like what we've done with Green Lantern. That's what I'm hoping Brightest Day accomplishes in the DCU – taking characters and concepts that have been around for a long time and reintroducing them in big ways and with new elements.
Anyone who's read either of Johns' two Rebirth series to date (2004's Green Lantern and the currently ongoing The Flash) knows that, while there are definitely optimistic/heroic cores to both, neither is exactly endless sunshine and flowers; The Flash: Rebirth, in particular, ramps up the villainy of Barry Allen's main nemesis as much as it reaffirms the need for a Flash. What they both do, however, is streamline their core characters so that a new audience can join in: Origins are retold, motivations are (re-)stated and status quos are clearly defined so that everyone's on the same page - and ready to move onto the next one. Just like Johns' Secret Origins stories (Green Lantern and Superman, to date, although I wouldn't be surprised if a Flash one comes along before too long), his Rebirth stories may be epic, appropriately (melo)dramatic and colorful, but their main purpose is - and their success comes from - reminding readers why characters are cool (or demonstrating that the characters can be cool in the first place, perhaps) and making readers want more. Suddenly, the inclusion of Titans - soon to be retrofit as a title about badguys, and therefore not keeping with an all-happy, all-heroic outlook - seems to make a little more sense.
Brightest Day may make its main characters seem more heroic, but we don't think that's what the story is about - And arguably, DC's characters don't need a reminder of their heroic tendencies the way that Marvel's do, after the long-running pessimism of that publisher's main line over the last few years. Instead, we think that Brightest Day looks to be a year where DC will try to recreate itself in both fiction and fact, repositioning both publishing plans and fictional characters at a time where the company is being reinvented as DC Entertainment, the multi-media content provider; overhauling everything for a new audience that the company itself is being overhauled to find. It's definitely an ambitious plan, and one fraught with potential disaster. But, considering the caliber of the people involved, the series - and what it means for DC's fortunes in general - will definitely be one of the most interesting, things to watch in comics over the next year.
Brightest Day launches with a special "zero" issue on April 14th.