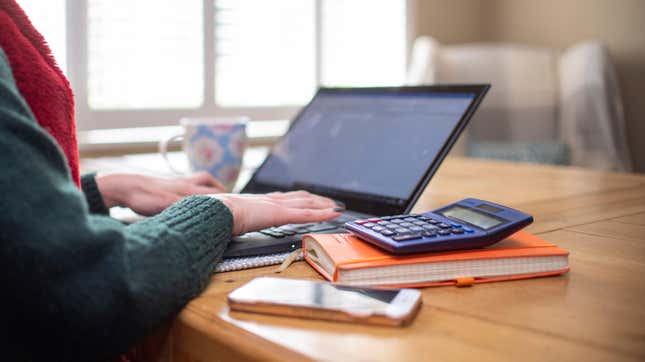 The covid19 pandemic in 2020 ushered in a new era of working. Office spaces and other indoor collective areas had to shut down as the world attempted to slow down the spread of the coronavirus. Workers did their duties remotely from home offices. And though the initial transition was challenging for some workers, the change significantly reduced workers' emissions.
In a study recently published in the journal Proceedings of the National Academy of Sciences, researchers explain that a nation of remote workers helped reduce emissions. Researchers from Microsoft and Cornell University analyzed datasets that included habits from Microsoft's own employees on commuting and remote work in the U.S. They considered various factors like communication tech, commuting, non-commuting travel, office energy use, and residential energy use.
"Remote workers could have a 54% lower carbon footprint compared to onsite workers; hybrid workers with two to four workdays at home can reduce GHG emissions by 11 to 29%," the researchers wrote in the study.
Energy used by office spaces was the largest contributor to emissions from onsite and hybrid workers. Overall greenhouse gases also declined due to the lack of daily commutes. Study authors suggested having a seat-sharing system in offices and having workers rotate when they're in the office and when they work remotely to help downsize offices. They also suggested that companies with a workforce that is primarily remote reduce their office space.
That's not to say that hybrid and remote work always lowered overall greenhouse gas emissions. Researchers found that having more in-office days versus remote days didn't make much of a dent in lowering emissions overall. This only offset about 2% of overall emissions associated with working out of an office.
Researchers also noticed that some sources of emissions increased for some remote workers who made lifestyle changes. "Remote work is not zero carbon, and the benefits of hybrid work are not perfectly linear," Fengqi You, professor in energy systems engineering at Cornell and study author, said in a statement. "Everybody knows without commuting you save on transportation energy, but there's always lifestyle effects and many other factors."
When workers were given more remote work days, emissions from their non-commute-related travel increased, the study explained. These workers weren't driving or taking public transit to work, but they were taking more frequent trips to visit family and friends and for recreational activities. Some hybrid workers also moved further from their office locations, which could lead to higher commute-related emissions if those workers do not have the option of taking public transit.
Remote work, if done right, has had other positive effects on U.S. workers. People with a range of disabilities were able to work full-time without having to figure out how to make it to a physical office or work in environments that could not accommodate their basic needs. A record number of people with disabilities were employed in 2022, according to data released by the Bureau of Labor Statistics.
More remote work may mean a loss for the office real estate market. But that is not the responsibility of working people who are increasingly living paycheck to paycheck and living with companies price gouging necessary items and services. And the average American agrees that remote and hybrid work is favorable to being back in an office every day of the week. Remote and hybrid jobs receive the majority of applications compared to opportunities that require more days at an office location, CNBC reported. Major companies including Meta and even Zoom have demanded their workers return to the office. Some workers at Amazon have walked out of their offices this year to protest the return to office policies, and the company's carbon footprint.
Want more climate and environment stories? Check out Earther's guides to decarbonizing your home, divesting from fossil fuels, packing a disaster go bag, and overcoming climate dread. And don't miss our coverage of the latest IPCC climate report, the future of carbon dioxide removal, and the un-greenwashed facts on bioplastics and plastic recycling.