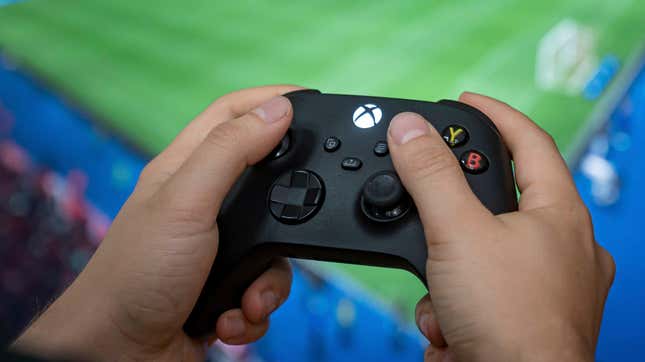 The right-wing outrage machine has moved on from gas stoves to a seemingly innocuous Xbox console update that focuses on power-saving features for lower energy consumption.

In a statement released this month, tech giant Microsoft explained that Xbox consoles would now offer "carbon aware" updates and game downloads in an effort to reduce the company's emissions.
"When your console is plugged in, connected to the Internet and regional carbon intensity data is available, Xbox will schedule game, app, and OS updates for your console at specific times during the nightly maintenance window that may result in lower carbon emissions because a higher proportion of electricity is coming from lower-carbon sources on the electric grid," the company said. According to Microsoft, the new update could potentially save users some money.
Some Republican pundits and politicians did not like the announcement one bit and are using it as the latest front in the culture war. "Now the woke brigade is after video games all in the name of climate change," conservative group Young America's Foundation tweeted. "Xbox will force gamers to power down to fight climate change, touting the first 'carbon aware console'."
Jimmy Failla, a Fox News Radio host, saw the update as a move from Microsoft to draw in young people. "They're trying to recruit your kids into climate politics at an earlier age, make them climate conscious now," he lamented.
The environmentally minded update was apparently too much for Senator Ted Cruz to handle. "First gas stoves, then your coffee, now they're gunning for your Xbox," he tweeted earlier this week.
The faux outrage comes on the heels of a frenzy over a possible gas stove ban (one that's not happening, despite the real health risks posed by the appliances). In the not so distant past, right-leaning politicians were also worried that President Joe Biden's climate plans would get rid of burgers by promoting lower red meat consumption. "Joe Biden's climate plan includes cutting 90% of red meat from our diets by 2030. They want to limit us to about four pounds a year. Why doesn't Joe stay out of my kitchen?" Colorado Representative Lauren Boebert tweeted in 2021.