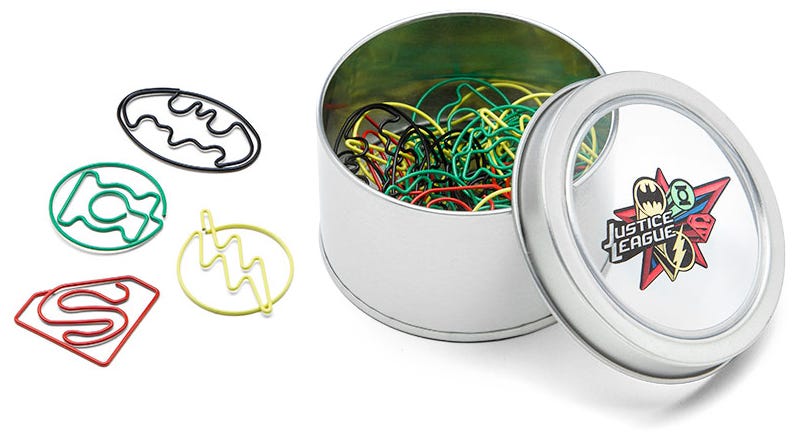 The same way you really only buy sugary breakfast cereals for the smattering of marshmallows they include, this $20 tin of Justice League paperclips is still worth every last penny even if you toss all but the ten Batman clips it comes with.
That's not to imply that other Justice League characters like Superman, the Flash, or the Green Lantern aren't cool. It's just that Batman will always be cooler, and so will any stack of documents held together with a bat logo paper clip, by association. [ThinkGeek]
---
Toyland: We love toys. Join us on Facebook or follow us on Twitter.