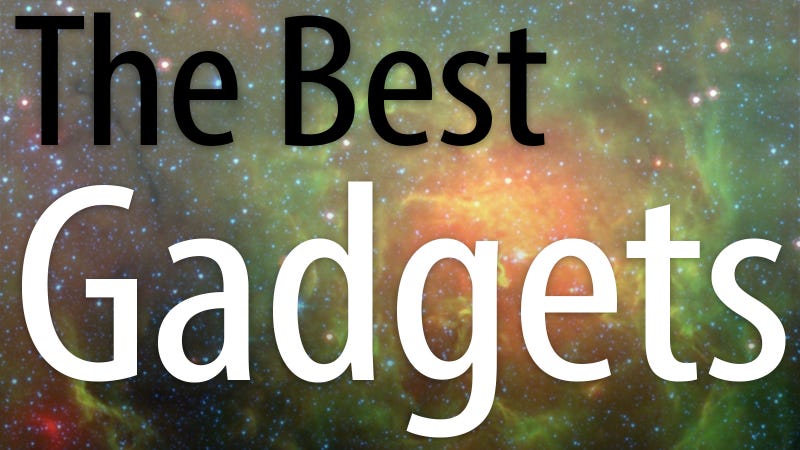 "What gadget should I get?" is a timeless question. To answer it, here's our current leaderboard of favorite gadgets, including smartphones, laptops and cameras—updated with the latest and greatest.
We know you don't want to blow that paycheck on merely the shiniest, or the the simply newest. So we've considered a balance of price, features, reliability—and above all, quality—to make sure you're choosing a gadget that isn't just great, but one that's sensible. We've updated our roster of Giz-approved gadgets, and below, you'll find these picks.
The Best Smartphones
We can geek out all we want, but the best way to choose is a phone is not just by the hardware or the OS, but the phone and the carrier. Here's the smartphone to pick on each... for now.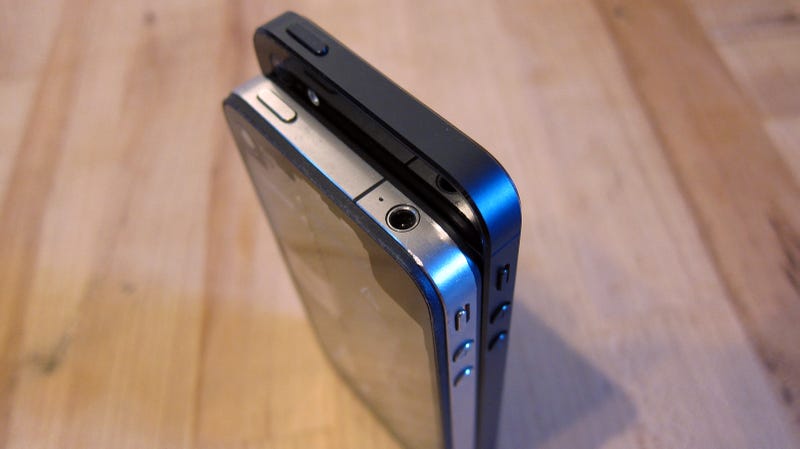 Best AT&T Phone
Apple's iPhone 5 is the champion. (October, 2012) If you want to take a crack at Windows Phone (and we recommend that you do!) the HTC 8x is the way to go (December 2012). Want an Android? Then the Google Nexus 4 is for you. [More]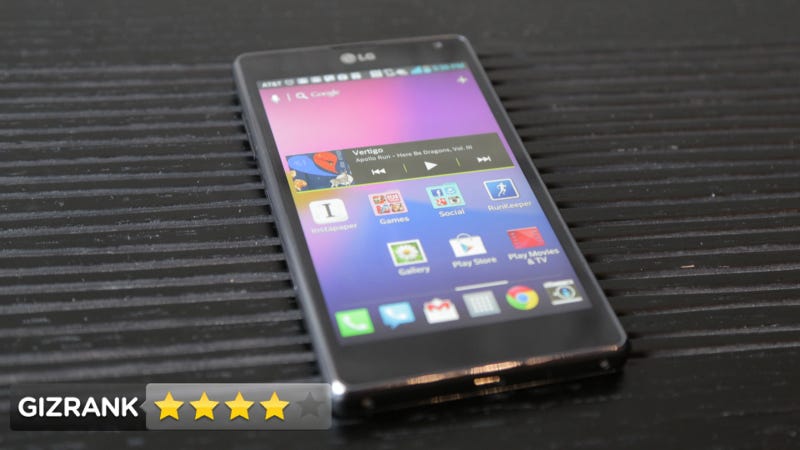 Best Sprint Phone
We recommend the iPhone 5 for Sprint, too, but the LG Optimus G is a great alternative for Android fans. It absolutely screams. [More]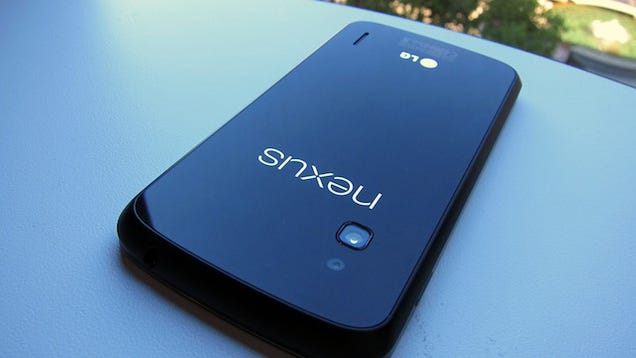 Best T-Mobile Phone
Still no iPhone for T-Mobile T_T, so the speedy, sturdy Google Nexus 4 is the champion of T-Mobile-land. [More]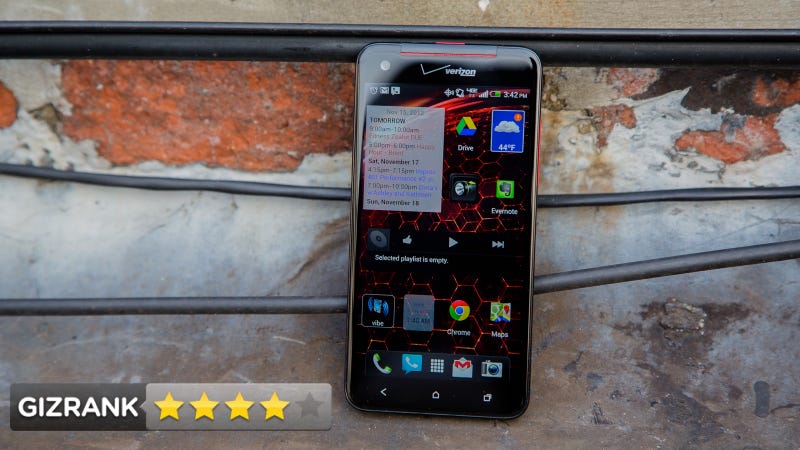 Best Verizon Phone
It's the iPhone 5 on Verizon as well, but if you're going to go with anything else, make sure it's the new HTC Droid DNA. It's been a while since Verizon had a flagship HTC phone, and this one, we gotta say, was worth the wait. [More]
The Best Computers
The measure of a computer isn't just a mess of specs and benchmarks: it's the confluence of performance, design, usability, and the machine's fit to its particular task and pricepoint. These are the computers we think bring the total package.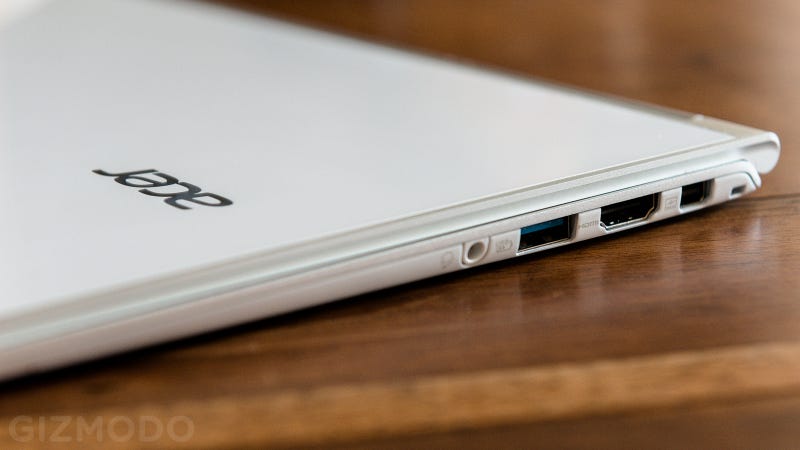 Acer's Aspire S7 is an almost perfect totem for that growth and refinement of laptops over the past few years, with once-maligned Acer going from the dumpy-but-pleasant S3 to the trying-a-little-too-hard S5 to last year's not-quite-there-yet S7, Mark 1. Acer's second try here is a few points closer to perfect, even if it's not quite there yet. The design isn't quite beautiful, but the computer always feels well made. And, once you tweak what you want within Windows, the underlying performance of the keyboard, trackpad, and display are all on point. Those are the three most crucial points of interaction for any laptop, and the S7 nails them. [More]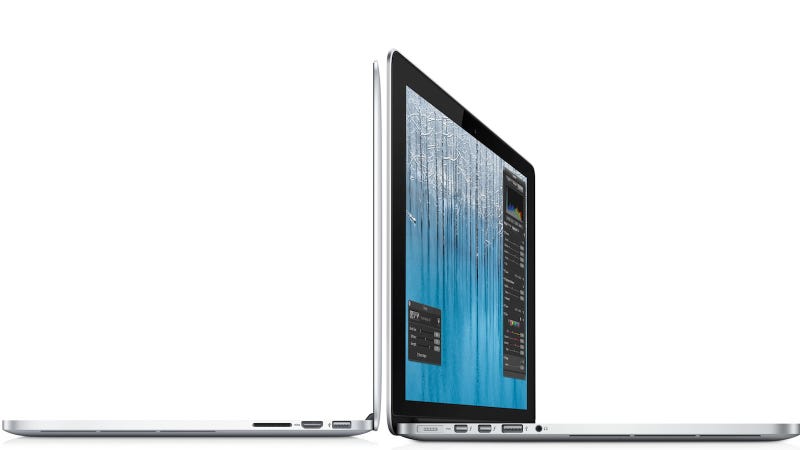 Best Power/Pro Laptop
The new top MacBook Pros pack 2800 x 1800 resolution retina displays while weighing just 4.5 pounds. They're powered by a minimum quad-core, 2.3GHz Ivy Bridge processors, not to mention Nvidia's Kepler GeForce GT graphics for gaming. SSD finally comes standard to the MBP line with 256GB flash storage that's upgradable to up to 768GB. Get your wallets ready because this thing's a powerhouse. More » (July 2012)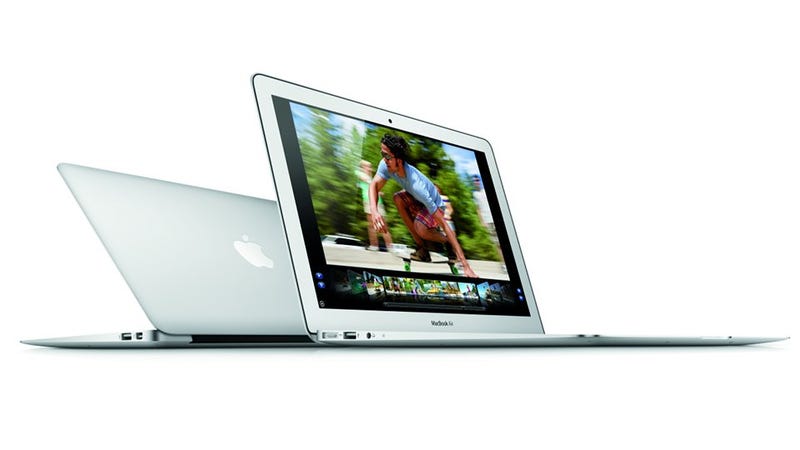 Best Laptop
The 2012 MacBook Airs are a supercharged update on last year's lovely SSD Bestmodo. They pack Intel Ivy Bridge processors at up to 2.0GHz, up to 8GB of RAM, and USB 3.0 for faster-than-ever connectivity. More » (July 2012)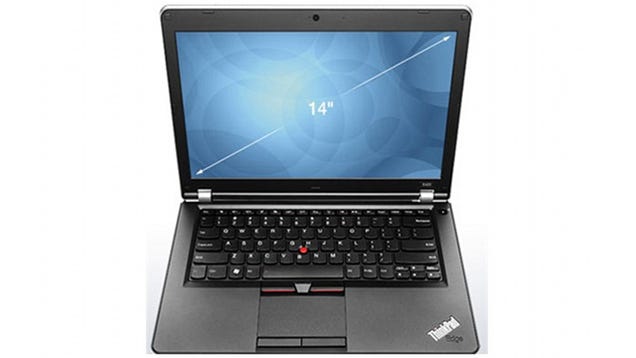 Best Budget Laptop
A great deal from Newegg.com, the Lenovo ThinkPad Edge E420 is a less-fancy-looking version of the very nice ThinkPad Edge E420s. It's got a 2.3-GHz Intel Core i3-2350M processor, a 14-inch 1366 x 768 anti-glare display, 4GB of RAM, and a 320GB hard drive.
---

Yep, this might be incredible. The new Razer blade is a 14-inch monster... ultrabook. With a discrete Nvidia GTX graphics card. Basically, this is the smallest, most badass gaming laptop-cum-ultrabook we've seen. [More] (May 30, 2013)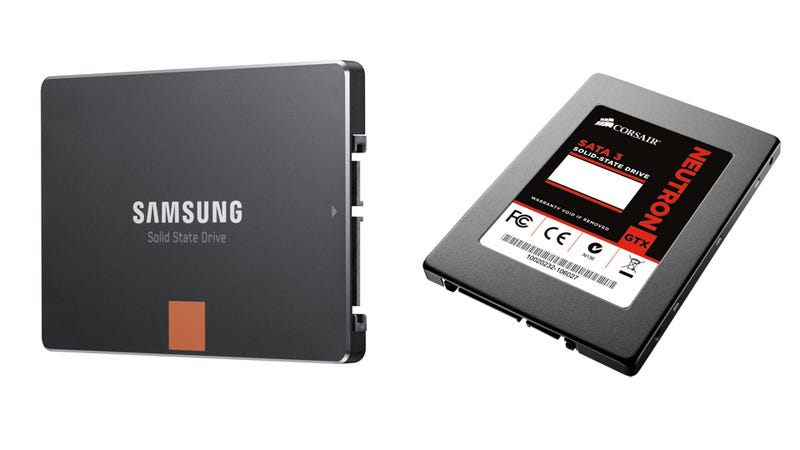 Best Processors
The Core i5-2500K hits the critical bang/buck sweet spot for smooth gaming. Otherwise, pick your budget and check this list.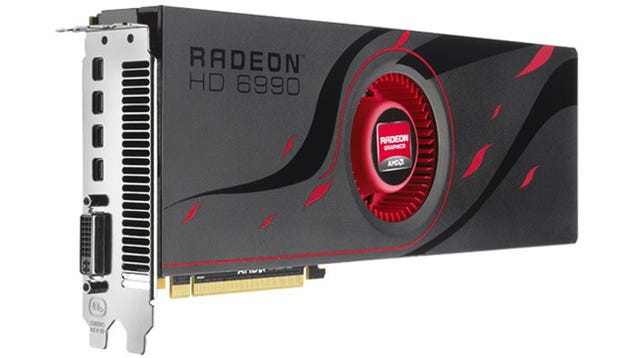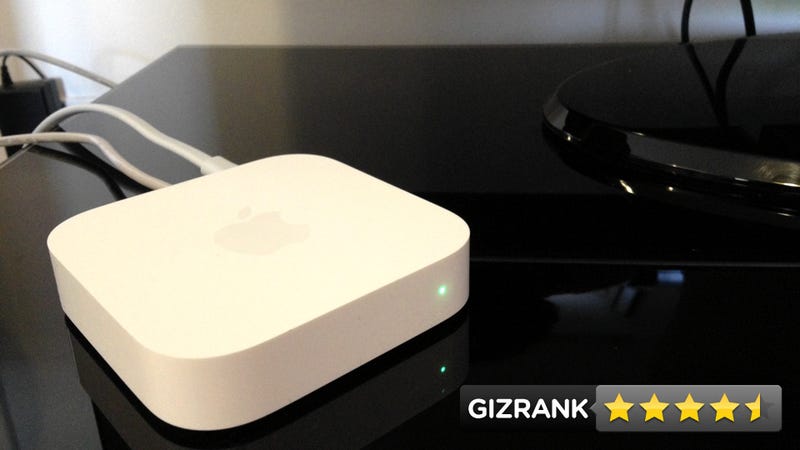 Best Router
The Apple AirPort Express (2012) is pretty, fast, wonderfully simple, and appropriately capable. Unless you're a mega-power networker with a need for intricate customization, or are put off by the less sophisticated Windows version of AirPort Utility, the 2012 Express is the ultimate buy it and never think about it again object—and for a router, that's the ultimate praise. More » (July 2012)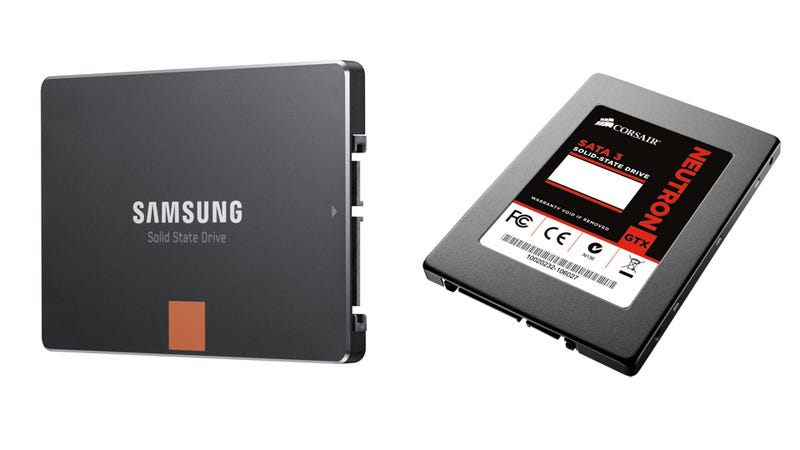 We loved Samsung's 830 Series SSDs, and we love its new 840 Series even more. In the final tally, the Samsung 840 Pro took top honors in seven out of nine benchmarks, so it looks like it'll be taking its predecessor's place on our Best of the Best list. Samsung also claims this drive is energy-efficient and "robust," which is great news, but in the end, just icing on a very, very fast cake. (October 2012)
More »
---
---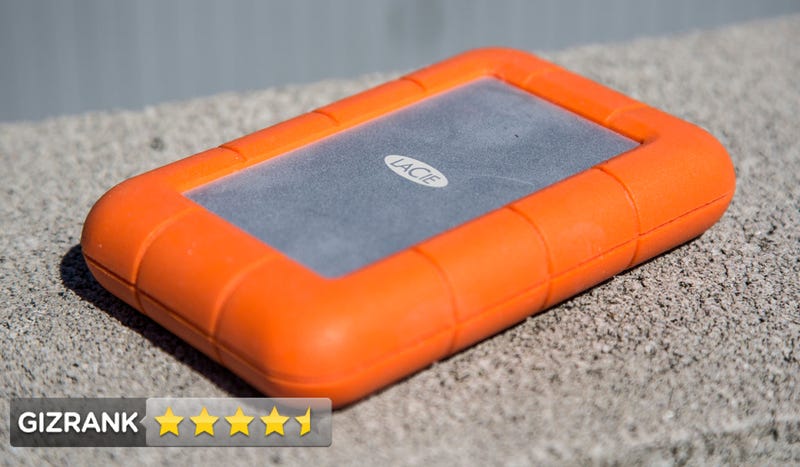 The Best Thunderbolt Hard Drive
If your computer has a Thunderbolt drive, odds are it's been pretty neglected. Some external storage options are good, but no one choice is a no-brainer. Until now, that is. LaCie's vivid orange drive is the best way to back up files, superfast. More »
---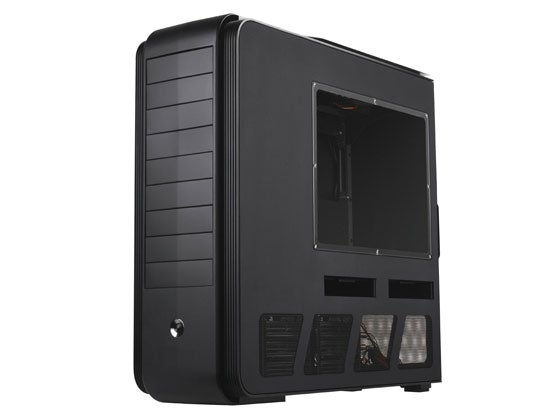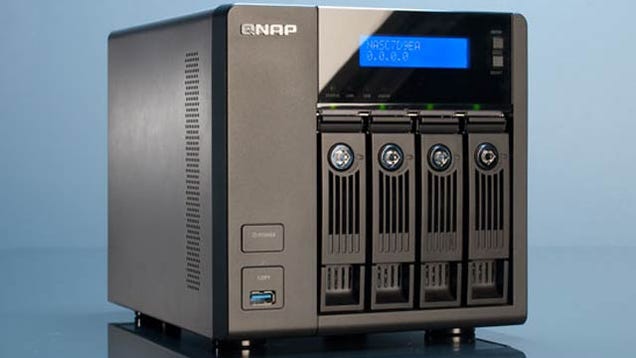 Best Networked Storage Alternative
Some aspects of the TS-459 Pro II hardware are comparable to the competition, and in other respects, it's just head and shoulders above the rest. A 1.8GHz dual-core Atom powers the TS-459 Pro II, and 1GB of DDR3 RAM comes preinstalled, though you can upgrade to 3GB yourself. QNAP also offers more connectivity options than most mortals will know what to do with, and it's strong on the software side, too. [More] (September, 2011)
The Best Tablets
It feels like the tablet market has been bursting at the seams, but for now the top choices are still relatively straightforward. Expect this list to get a lot more crowded in the coming months.
---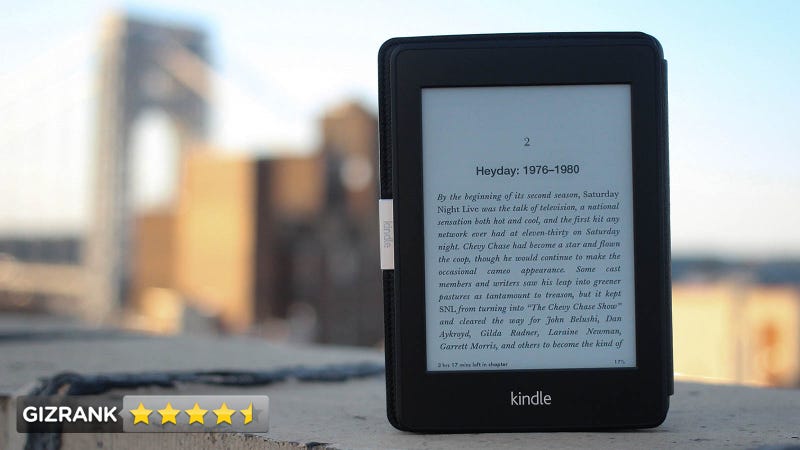 The Kindle Paperwhite is a pivotal step forward for the technology of ereaders. It makes previous generations feel like a pulpy paperback held up next to an ornately illustrated tome. More »
---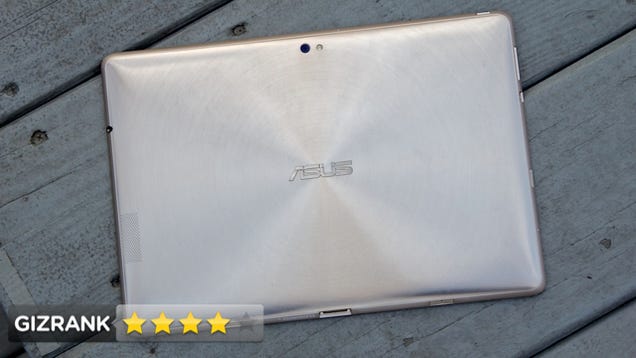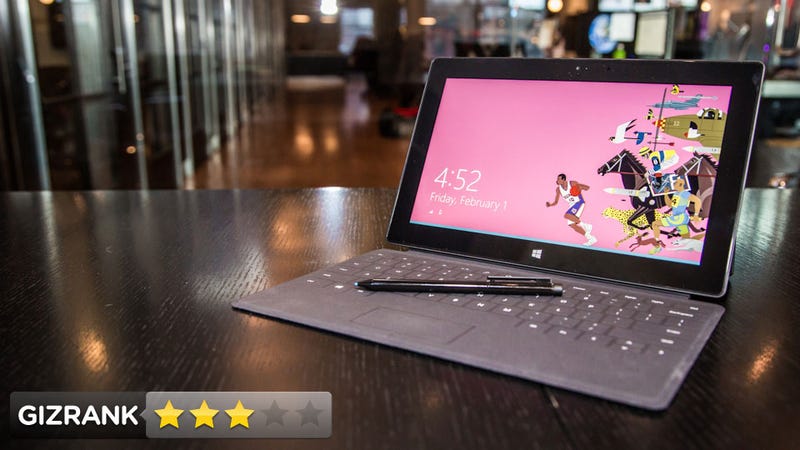 The Microsoft Surface was the biggest new tech of 2012. Its first iteration—Surface RT, a confusingly named and marketed tablet-with-a-keyboard—bombed. Pretty hard. So why believe in the full-powered Surface Pro? Simple. It's a braver and more divergent take on the laptop-tablet convergence than anyone else has risked so far. And that's certainly not to say it's entirely successful—but as far as current Windows tablets, it's the best you're gonna get. More »
---

Google's Nexus 7 was the best small tablet of 2012. Rather than mess with success, Google did something uncharacteristically conservative: It made little improvements here and there and left the rest mostly as is. The result? This year's Nexus 7 is more low rumble than tectonic shift, but it's still our new favorite tablet. This tablet is absolutely terrific and it's the one we'll be carrying with us for the foreseeable future. The screen is absolutely unsurpassed in the small-tablet category (or arguably any tablet category), and that's a big deal. The 2013 Nexus 7 comes in at $230 for the 16GB Wi-Fi version, which is a cool $100 less than the not-nearly-as-good iPad mini with the same setup. Or it's $30 more than the Kindle Fire HD, though the Nexus 7 is better in virtually every way. [More]
The Best Cameras
The great megapixel race is over. But now what the hell are you supposed to do? These are the best cameras of the post-megapixel world.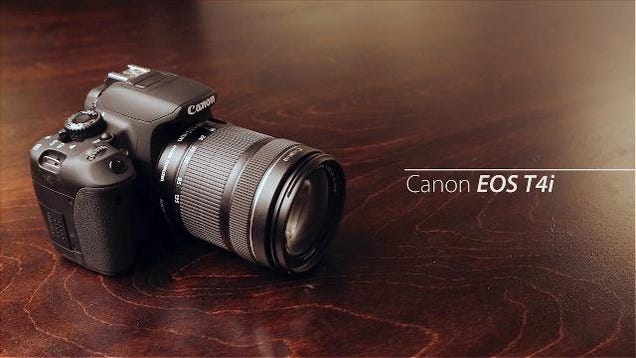 More than two years ago, the Canon T2i set the standard for beginner DSLRs. The camera proved, for $1000, that you could get beautiful photos and slick HD video. With an auto-focus video and an incredible touchscreen, the T4i is the most refined version of this camera yet.More »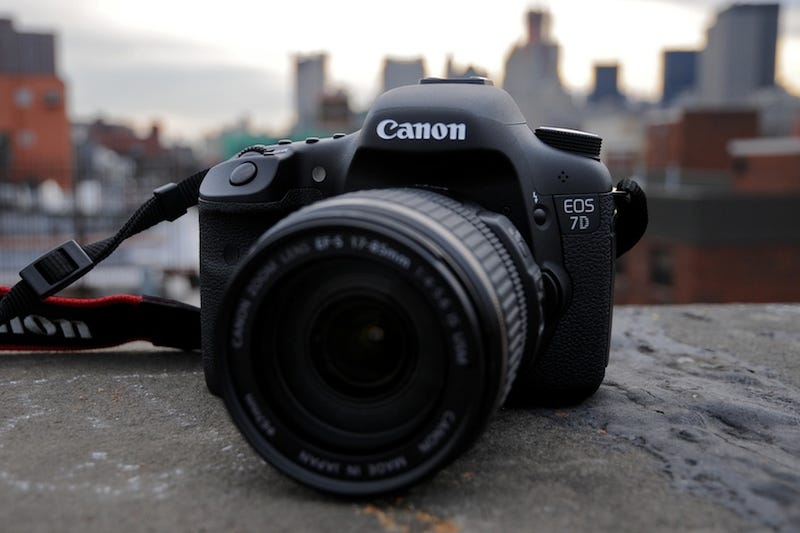 Canon has always been one step ahead of the pack when it comes to putting video in DSLRs. From the pro 5D to the beginner Rebel T's, it's been a leader. But the new tech in the Canon EOS 70D could change things forever once again. The Canon EOS 70D uses a new 20.2-megapixel APS-C sensor. That spec might not sound all the remarkable from the outset, but the sensor's architecture is completely new, which allows the camera to achieve the fastest and most precise continuous autofocus while recording video. For many shooters, this is the holy grail. The killer feature they've been waiting for. [More]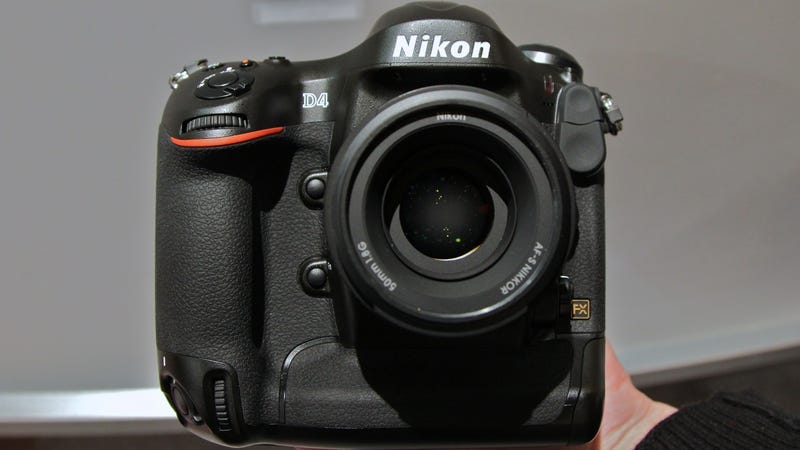 ---

With the RX1, Sony fused compact and full-frame (two polar opposites) in a collision of photo-epic proportions. You get a compact camera with a full-frame 24 megapixel CMOS sensor and non-removable 35mm f/2.0 There are many rumors swirling of Sony developing a full-frame interchangeable lens camera slated for 2014, and if that happens, the RX1 might live on only as the wonderful experiment it is. [More] (May 29, 2013)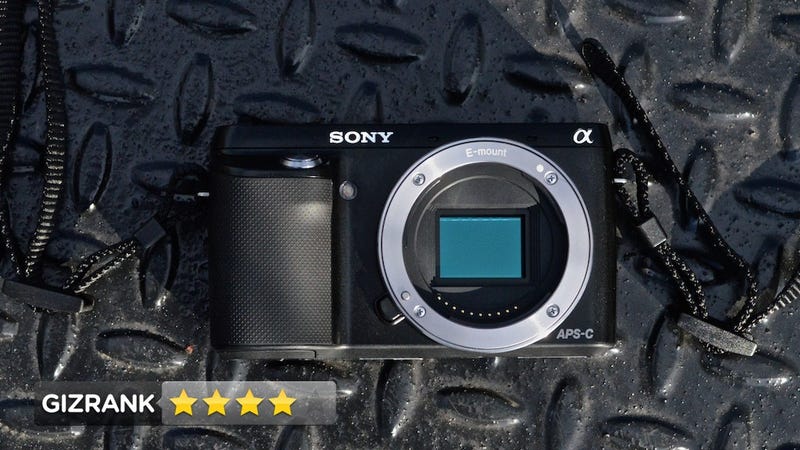 ---

The key differences between the RX100 and RX100 II are a completely new 1-inch Exmor R image sensor, Wi-Fi and NFC connectivity, as well as a new tilting three-inch LCD display and a new hot shoe. At a glance, the modifications from one generation to the next might seem minor. Many of the key specs we're used to reciting don't seem to change.These are hardly tweaks—they're big changes. Until now, the Exmor R design has been used only for small sensors in smartphones and junky point-and-shoots. Until now. This one-inch sensor is a first, and Sony claims it'll be up-to 40-percent increase in light sensitivity. The main issue we might take with this camera is price. $650 was already a lot of money to pay for a point-and-shoot camera targeted mostly at a mainstream audience. [More]
---
---

The Nokia 1020 represents something fairly remarkable: the nearly flawless melding of a smartphone and a camera. The assumption up until now was that while such a mash-up wasn't strictly impossible, it would surely require a laundry list of unpleasant compromises. Instead, what we've got is an entirely new kind of gadget. One that, most remarkably of all, works as advertised. Basically, we've got the guts of other top Nokia Lumia phones (925, 928) paired with an absurd-sounding 41-megapixel PureView camera, and slightly more RAM. It costs $300 with a two-year contract on AT&T. [More]
---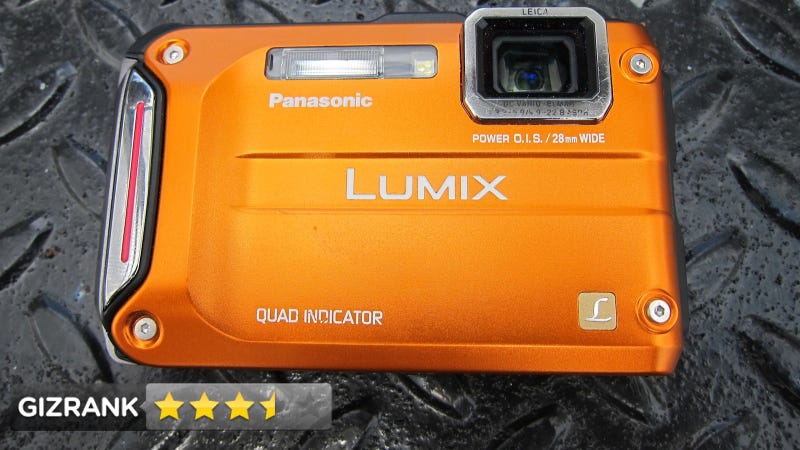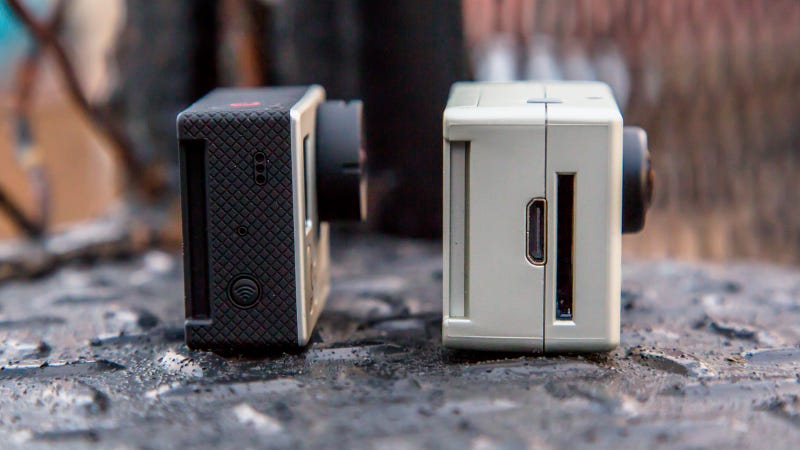 Yes, it's action cam season. Sony's entered the market, Contour has updated its line with the Contour+2. But what about the latest from the brand that's come to define the category-the Kleenex of action cams, if you will?
We've been putting GoPro's highly anticipated Hero 3 Black edition (December 2012... More »
---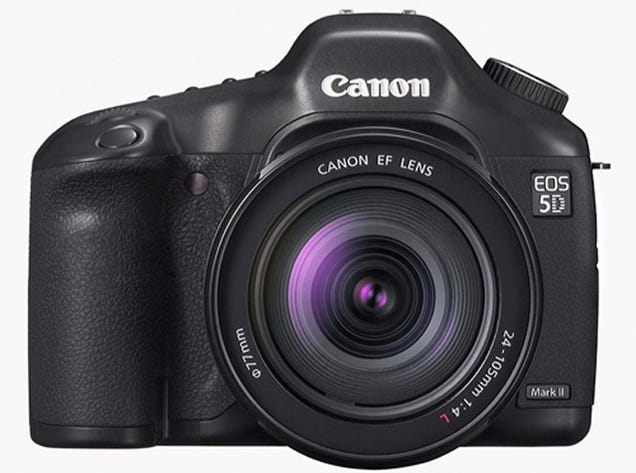 The Best Home Theater and AV Gear
In the absence of the side-by-side benchmark comparisons when you find when shopping for computers, home theater gear can be particularly hard to get a handle on. Giz has your back.

When it comes to high-end HD sets, you get what you pay for. And in the case of Panasonic's new top-of-the-line VT60 plasma set, it's worth every penny. It's a THX-certified flat-screen television, and arguably the single best-looking plasma set on the market right now. Setup was simple and straightforward but exhaustive. Setting up the 97 pound TV and stand requires at least two people and performing the initial software registrations took the better part of an hour, and that's not including calibrating the picture. Once you get through the setup and actually sit down with this set, though, it's just incredible. [More]
---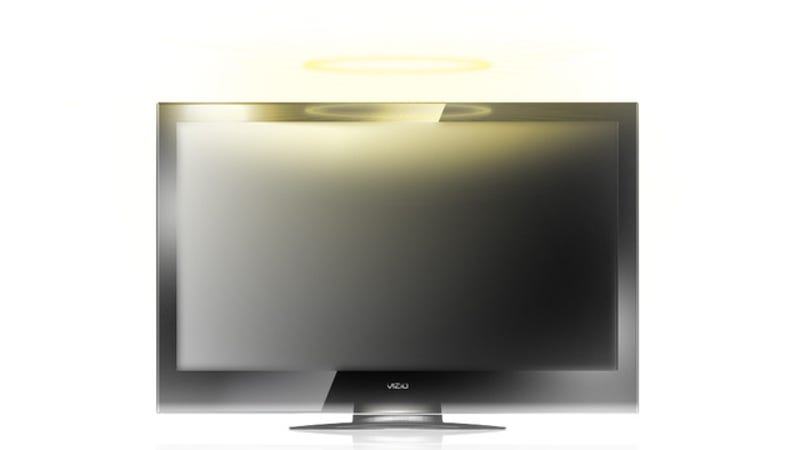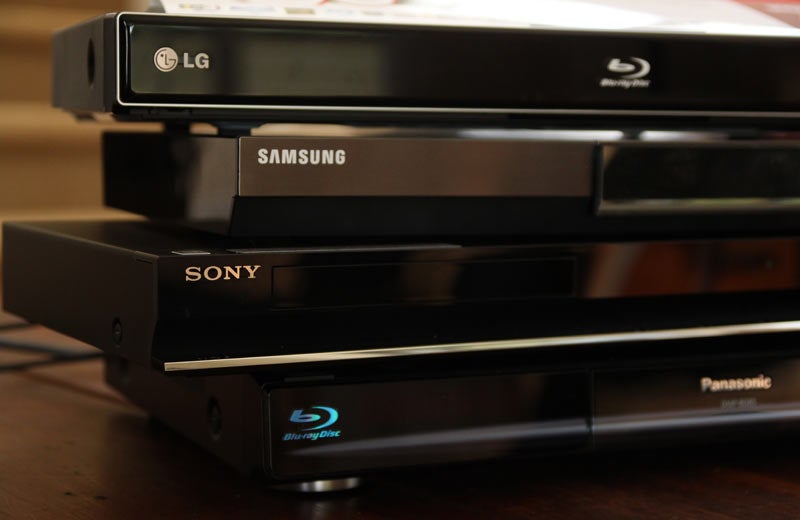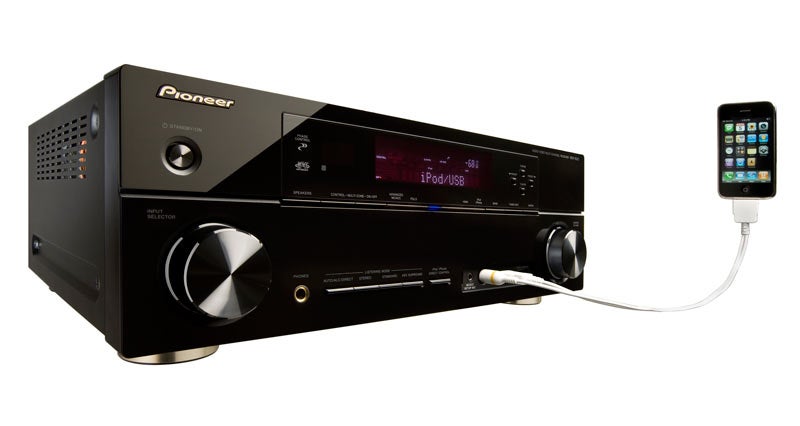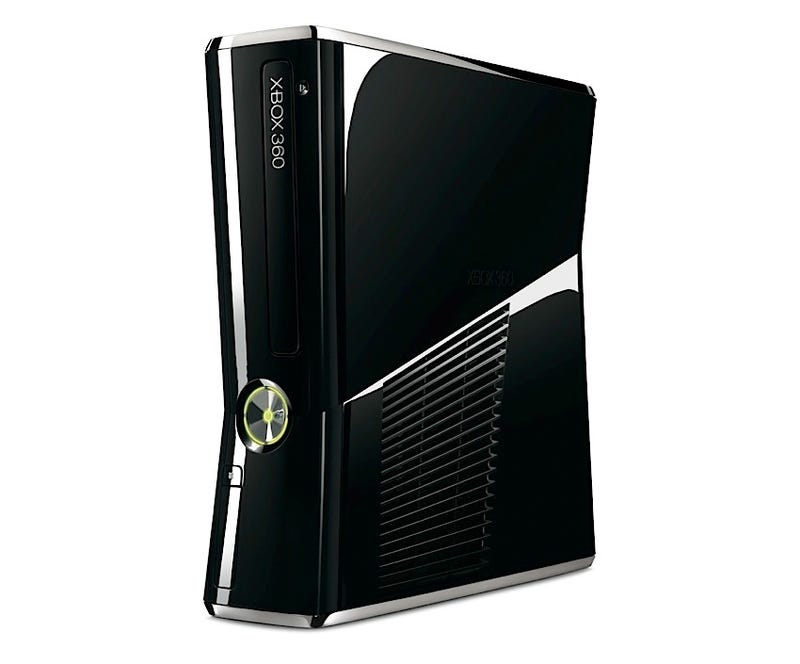 It's more or less like every single other Roku: a little black thing you plug in to your TV that'll deliver streaming media (Netflix, Hulu, Vudu, Spotfiy, et al.) on demand. The Roku 3 is still very much this same thing-but it's reached a critical mass of how much stuff you can stream and how easily you can stream it. So much so that it really feels like an entirely new Roku. So much that it'll make your TV fun again. It's so good you'll use your cable box less. That good. (March 2013)
---
Google Chromecast is a little dongle that puts whatever's on your laptop, phone, or tablet on your television. For cheap. It's a dongle that plugs into your television set and pulls video you call up on your mobile device or computer down from the cloud and onto your big screen. It can also mirror whatever you're playing in your chrome browser. At $35, it is super cheap. Even if you do already own another box like Apple TV or Roku, the Chromecast's low-cost mirroring capability is a surprisingly handy (albeit a bit fuzzy) feature. For multiple-TV houses, or for people dipping their toes into the river of streams, Chromecast is an excellent option.
---
[More]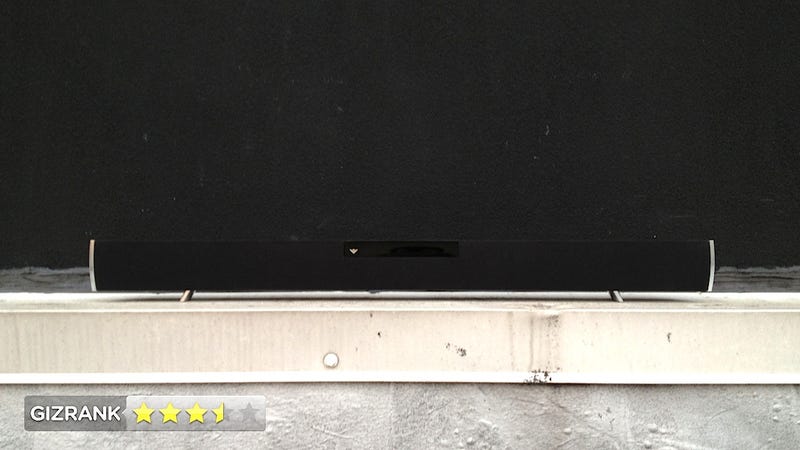 Here's the bottom line: The Vizio SB4021M is the best tool we found to attain good, instant home theater sound. And, at $220, it's relatively cheap. For the price, you'll be hard-pressed to find a better overall experience. More »
---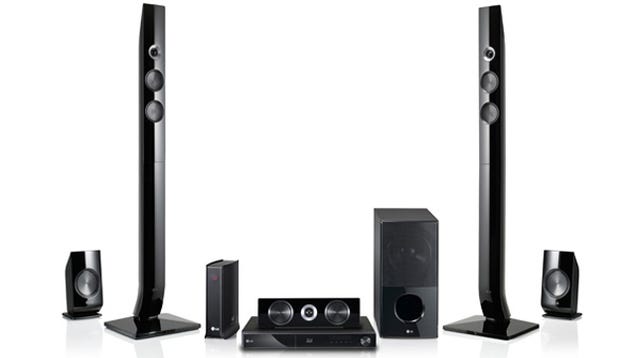 ---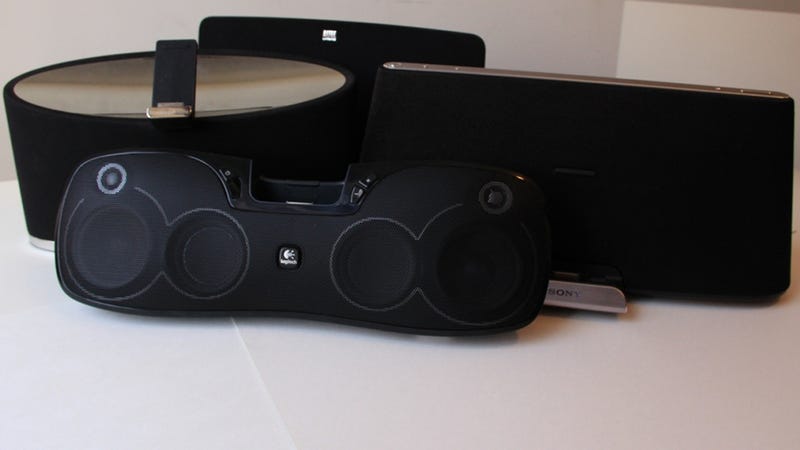 Even with the Phillipe Starck flashiness (which can singlehandedly ruin things sometimes), the Parrot Ziks are the best looking headphones in this battlemodo. Plus, there's the capacitive touch panel on the right ear, which allows you to control playback with gestures. The NFC capabilities allow you to automagically pair with compatible Android phones, and a sensor stops playback whenever you take your headphones off. All of this adds up to an unrivaled user experience. More »
---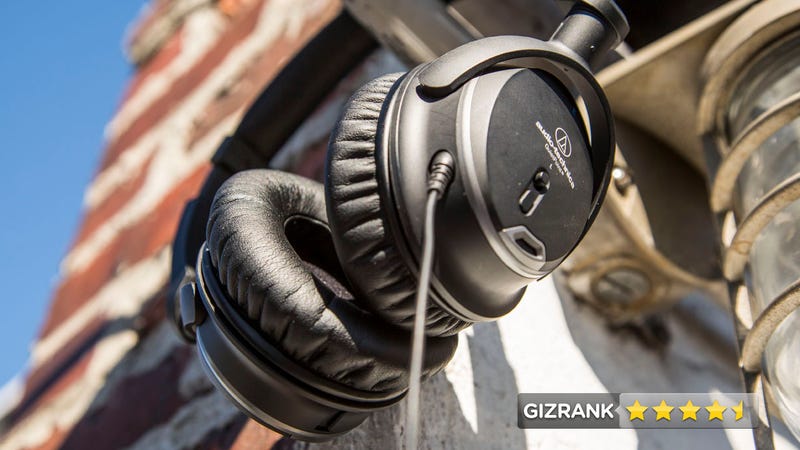 The Best Noise-Canceling Headphones
There's a lot to love about the Audio Technica ATH-ANC9s. The plush leather pads on the earcups are so soft that they don't put much of a pinch on your head. On the inside, the cans have a great, slightly bottom heavy sound that doesn't blow up the clarity or detail on other frequencies. As for the sound of silence, the ANC 9s have three different levels of noise-canceling like the Sonys do-the only difference is that it, in this case, it really works. More »
---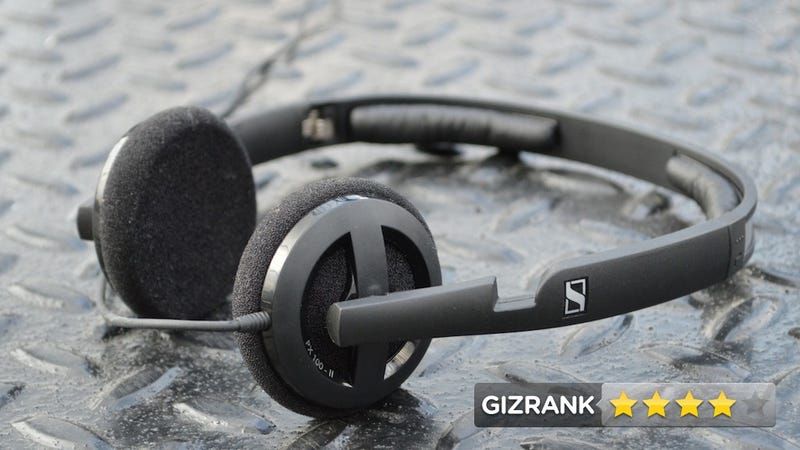 The Best Lightweight Portable Headphones
Every detail has been attended to on the Sennheiser PX 100-IIs. The headphones fold into a slim compact package. Their build is sturdy. Though the earphones are only lightly foamed, they're not the least bit irritating. The PX 100-II's deliver lovely, textured bass of the kind you'd expect from much more expensive headphones. But what's really impressive is that the PX 100-II sound full-bodied without losing a bit of detail from the music. [More]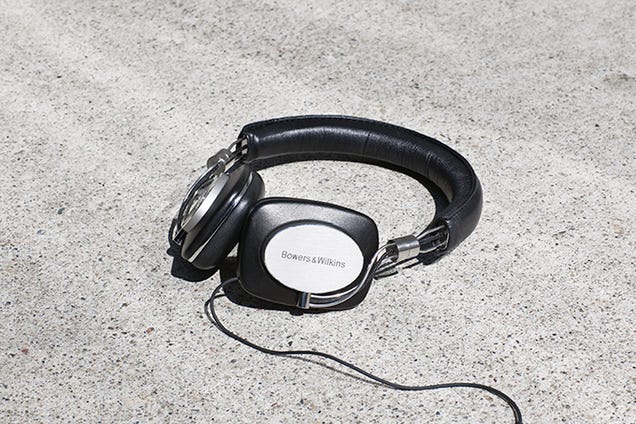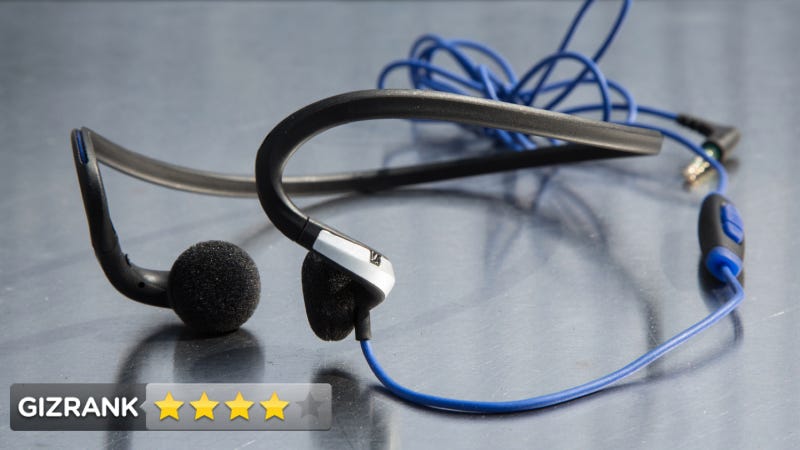 Best Headphones for Running
The PMX-685i Sports series from Sennheiser/Adidas simply give you the most boom for your buck, and by boom we mean bass. These pack some of the heaviest bass we've heard on earbuds, and they're loud, too. [More]
---
---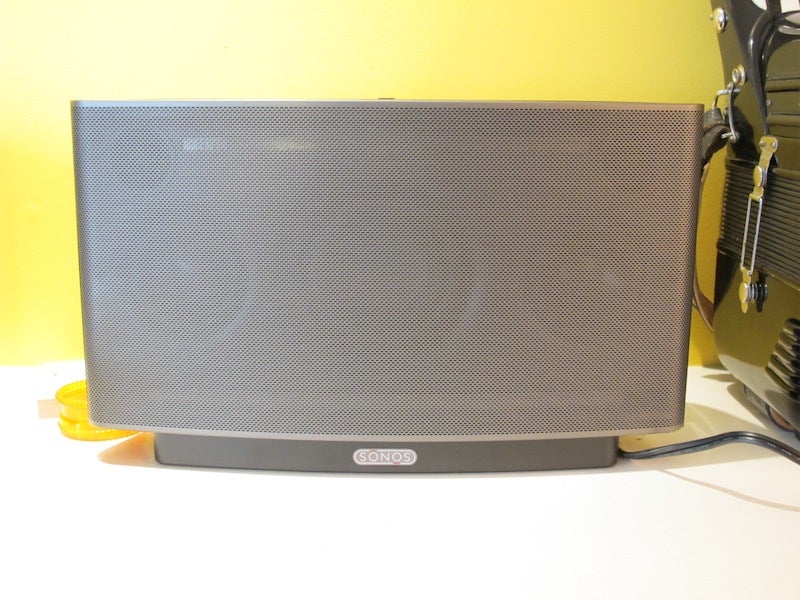 ---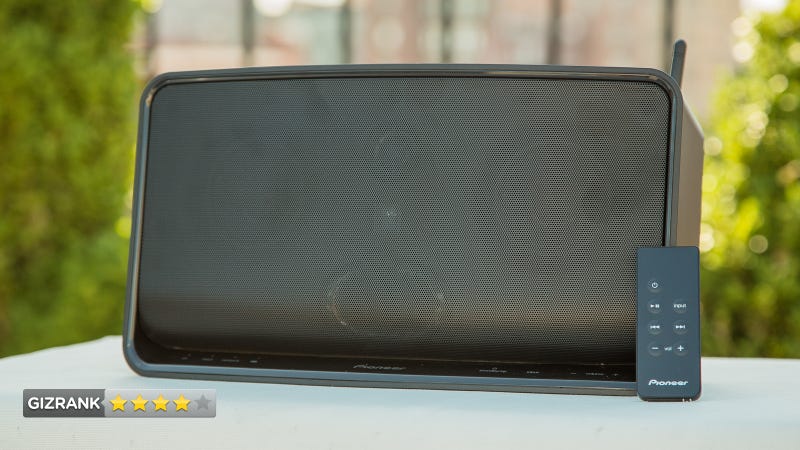 Most AirPlay speakers have failed at their central purpose. Life is not made easier. Your liberation from wires comes with a monstrous configuration headache. But not with Pioneer's portable XW-SMA3. It finally delivers high-quality wireless audio in an easy, awesome package. You heard right! More »
---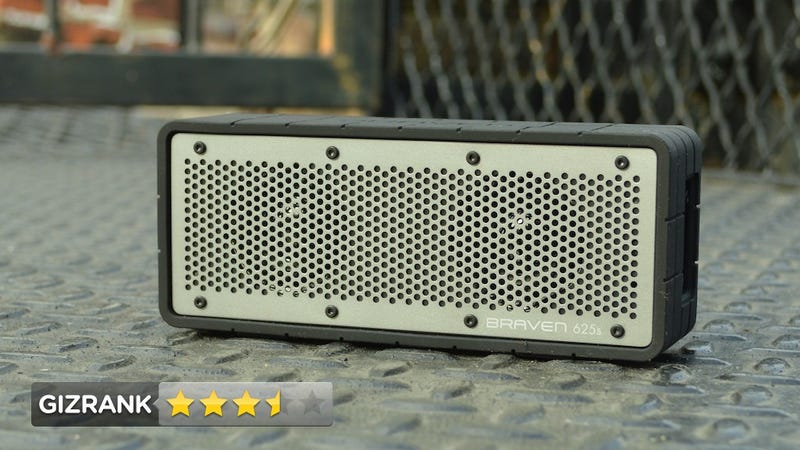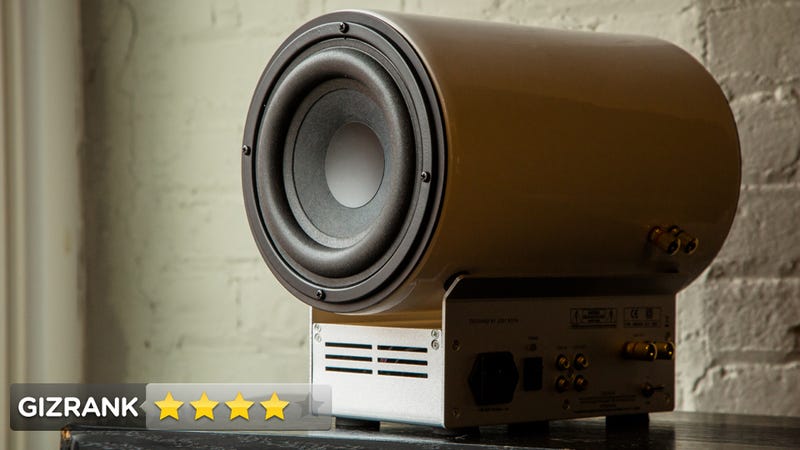 A few years ago we had the pleasure of reviewing a pair of odd, conical, ceramic speakers by California-based designer Joey Roth. They were spectacular. Now Roth has built out the system with a beautiful ceramic subwoofer designed specifically for use with his speakers, but theoretically, they could work with any audio system. It's beautiful to look at, but more than anything, we can't get over how lovely this thing sounds. Unfortunately, factors like fragility and cost mean they're not for everyone.
More »
---
Accessories & Miscellaneous
Some of the coolest stuff you own doesn't fit into a broad, big box category. Here are some odds and ends that we love.

The M3X is shaped like a normal torch light but much skinnier than similar-length Mag Lights, measuring just 2.5 inches in diameter. This light has a big, beautiful beam bright enough to illuminate a wall 50 feet away in broad daylight and a maximum range of about 1,700 feet at night. You normally won't have much call for seeing that far, but it's nice to know you can when investigating whether its racoons or a mountain lion that's prowling out on the edge of your property. [More] (May 6, 2013)
---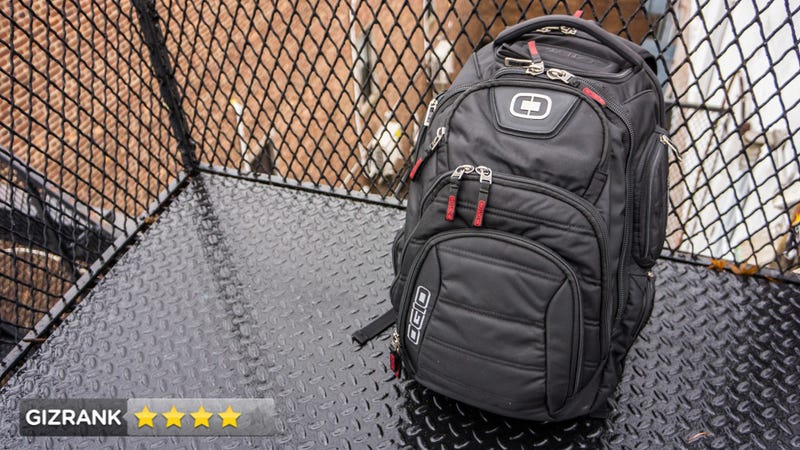 A good bag is just about as important as the gadgets it carries. Your electronics are fragile and expensive to replace, and your back is fragile and impossible to replace. Ogio's Renegade RSS bag is damn near as good as it gets at protecting both. With a crush-proof laptop pocket and more cushioned nooks and crannies than you could possibly have gadgets, this is the only—and maybe last—bag you'll need.More »
---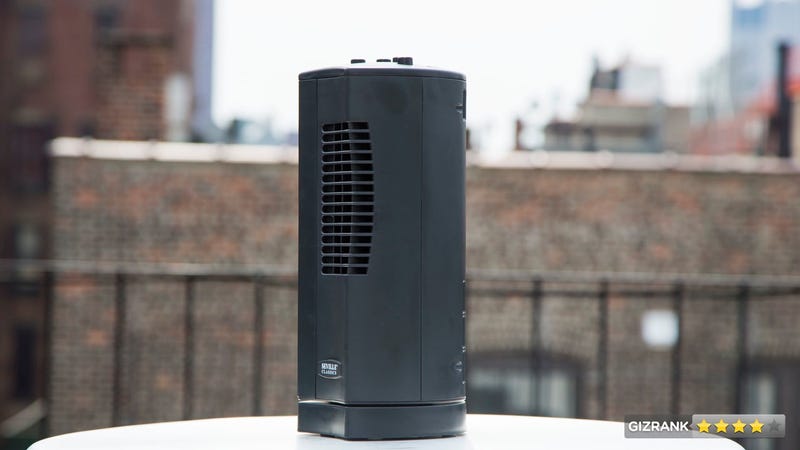 The Seville UltraSlimline EHF10190 12-Inch Personal Tower Fan has three speed settings. The highest cranks out 8 MPH-probably too loud for an office-but the lowest still delivers 4 MPH of breeze at a whisper. It's cheap-$25. It's modest-matte black plastic with subtle grilles. You've probably used a tower fan much like this one at some other point in your warm life, so you'll be right at home... More »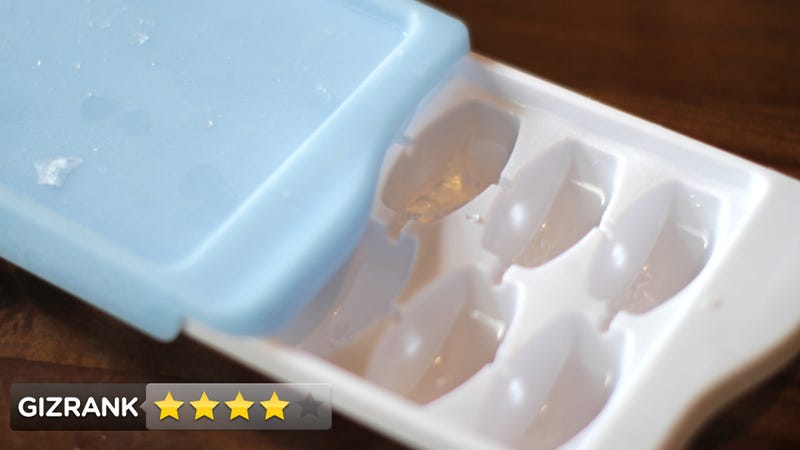 Best Ice Cube Tray
No surprise here: OXO dominates kitchenware, and now it'll own your freezer. The OXO Good Grips tray doesn't have any fancy iron lever or pinch tabs—just an extremely sturdy plastic body and a cover that slides with ease. Really, do you want to have to think about the ice cube tray more than you think about the drink the ice is going into? OXO gets that, and our Bestmodo nod in turn. More » (July 2012)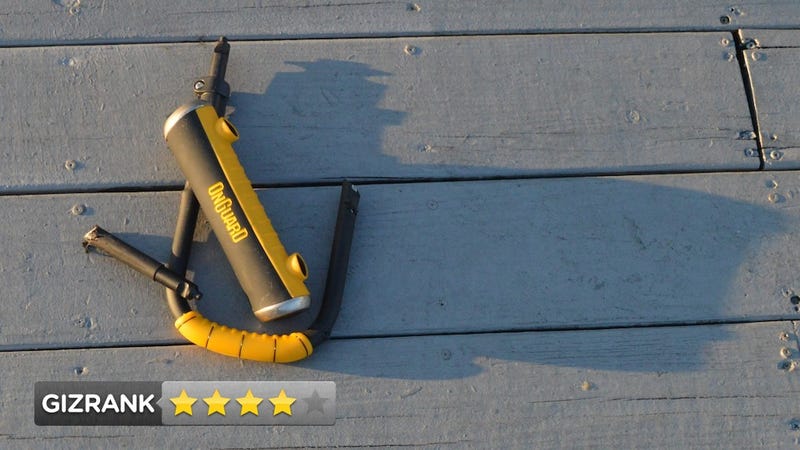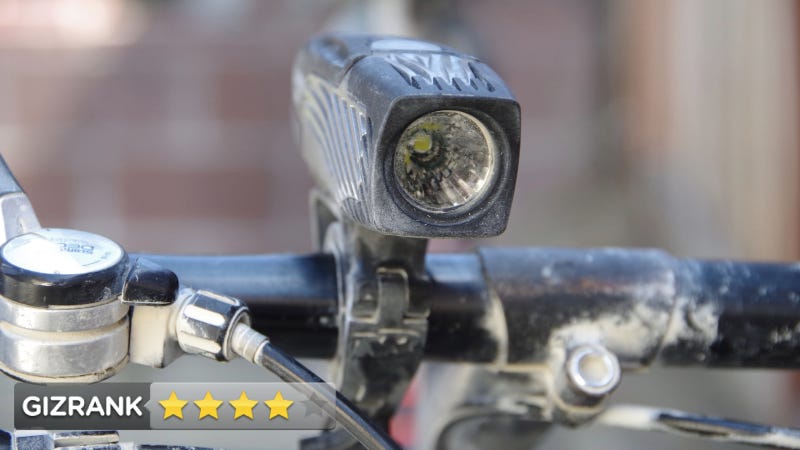 The Best Bike Light For Less Than $100
This is what we were looking for: The NiteRider Lumina 500 is a super-bright, incredibly even pool of light. It's so perfectly focused that you can see even small objects when traveling at high speeds More »
---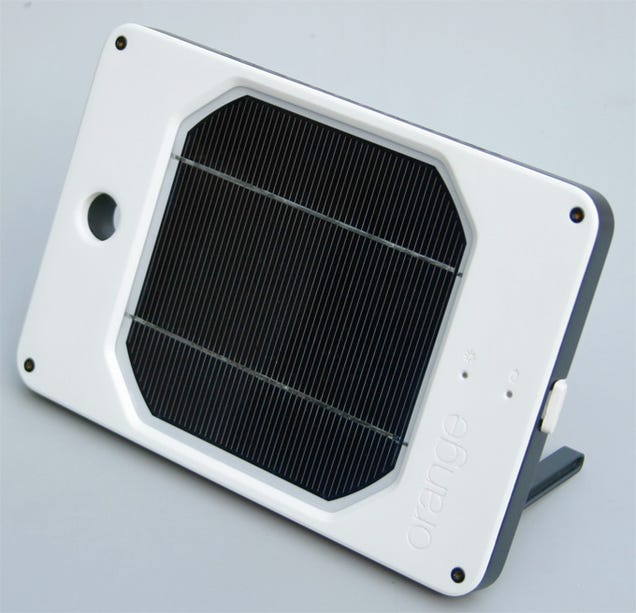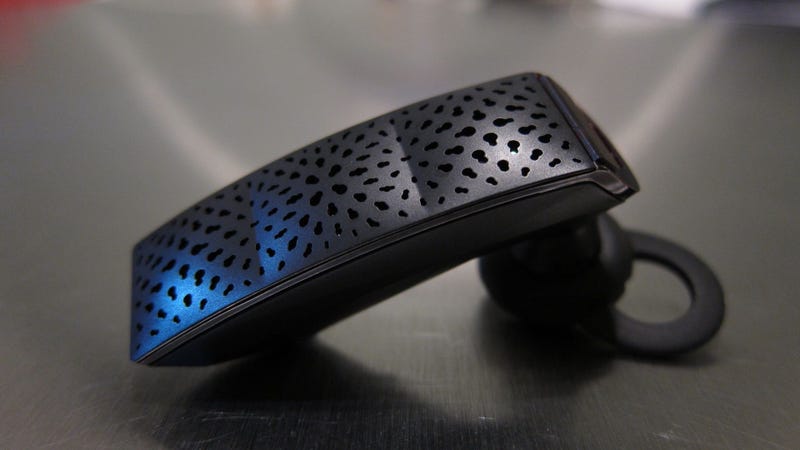 ---
Best Cloud Storage Service
It's SugarSync—with a few caveats. SugarSync was the best confluence of price, ease of use, and features, but if you're looking for pure, sheer simplicity for sharing your sharables with the lovable luddites in your life, Dropbox might still be the better option. And if you're a total cheapass, maybe take a look at Google, or Microsoft's SkyDrive. [More]
---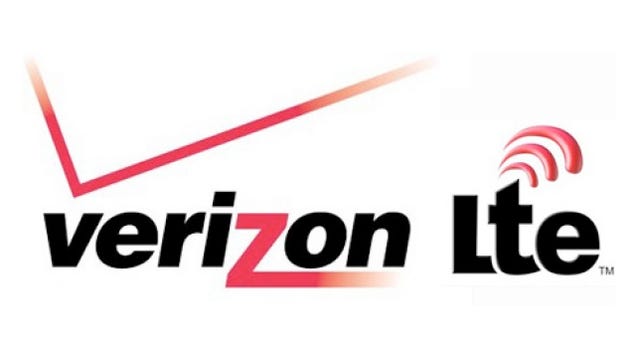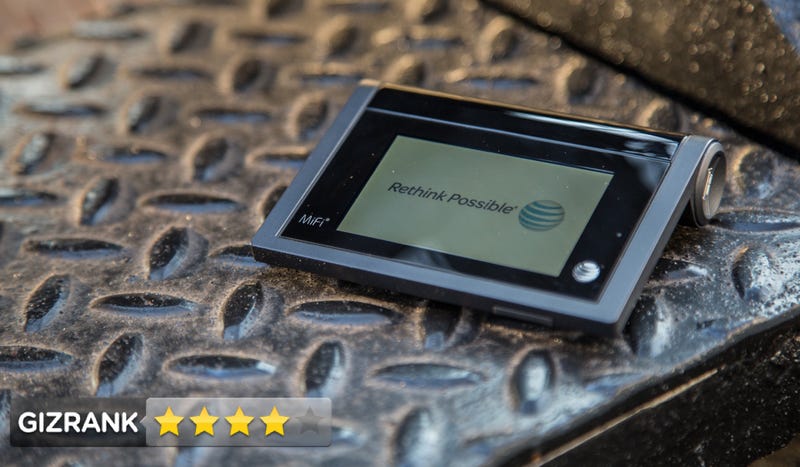 If you can afford one, hotshot, an AT&T LTE MiFi will change your life a little bit: you have Internet virtually everywhere you go, a wireless high-speed network in your bag. More »
---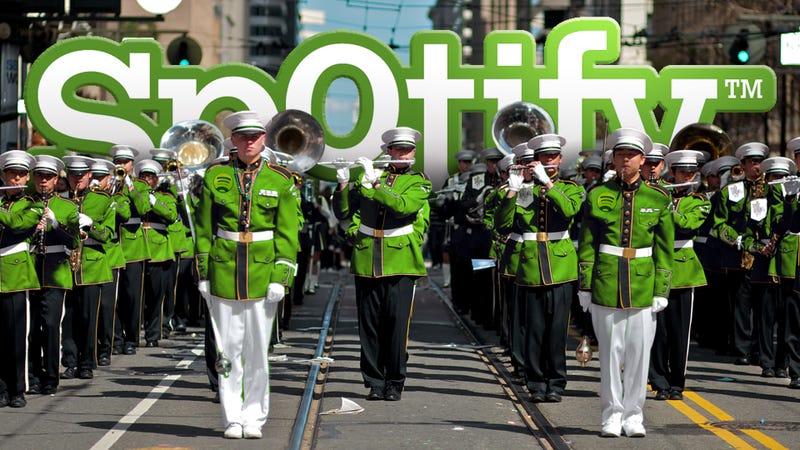 Best Online Music Streaming Service
Spotify's main draw over the competition—even more than the free access—is the ability to meld your local library with Spotify's streaming catalog. We'd note, though, that Rdio still has the superior mobile app. [More]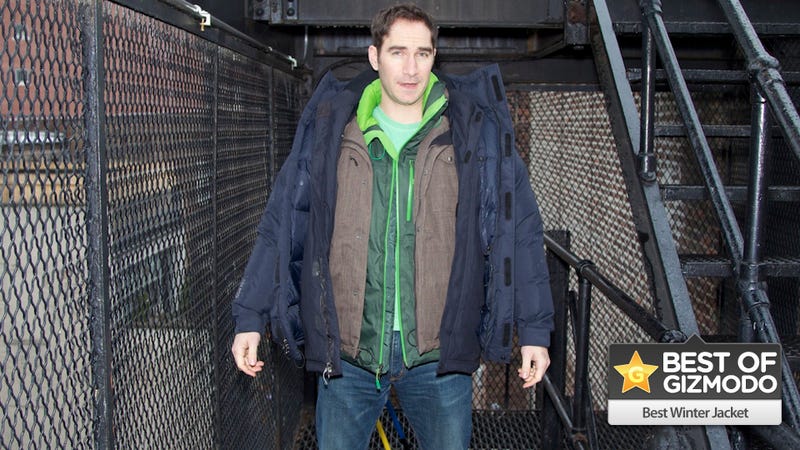 Best Urban Winter Jacket
Brent didn't think he was going to like a jacket called the Mountain Hardware "Downtown Coat". It sounded pretentious and he didn't think it would hack it. Turned out to be love at first wearing. It's a thigh-length coat that provides ample booty-warmth. It has the Best. Pockets. Ever. Overall, this is definitely your winner. Grab-n'-go winter goodness. [More]
---
Best Voice Command System
In terms of speed and accuracy, Google Voice Actions was ahead of Siri in almost all of our tests. Both have strengths and weaknesses, and both are handy convenience features. Siri has a little more colloquial chops and is more "fun," but Voice Search is ultimately a faster, more efficient tool. [More]
---
Best Automatic Coffee Machine
The Bodum Bistro produced a slightly better cup of coffee than the competition every time and is by far the more personable machine. But it costs $250. Is the coffee $100 better than the Bonavita, when $150 is already a lot to ask people to pay for a coffee machine? Maybe, for something you'll use every day, if you're thinking about spending that much in the first place (like on a Keurig machine). [More]
---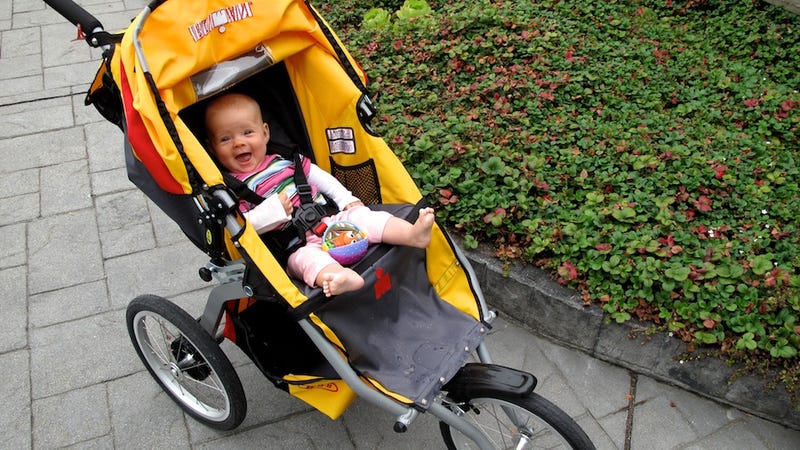 Best Stroller
The B.O.B. Ironman Jogging Stroller rolls like Curtis Mayfield circa 1972. It flies. Its ultralight frame and spin-happy hubs make for a delightfully easy ride. [More]
---
Best Bluetooth Keyboard
The Microsoft Bluetooth Mobile Keyboard 6000 hit the sweet spot. First off, it's compatible with everything you can throw at it: OSX, Windows, Android devices, iOS devices, they all pair easily and you're good to go. They keys have great click to them. They're slightly stiffer than the Logitechs', but they're not at all hard to press. There's a very slight curve to the keyboard, making it gently ergonomic without alienating people who are used to a straight tray. [More]
---
Best Wireless Mouse
The Logitech Performance Mouse MX takes everything that's great about the Marathon Mouse-the same wonderful scroll wheel, the same smooth glide, similar (but better) thumb-buttons-and improves upon it. The laser it uses to track its position will even work on clear glass, which is crazy. It's also rechargeable. [More]
---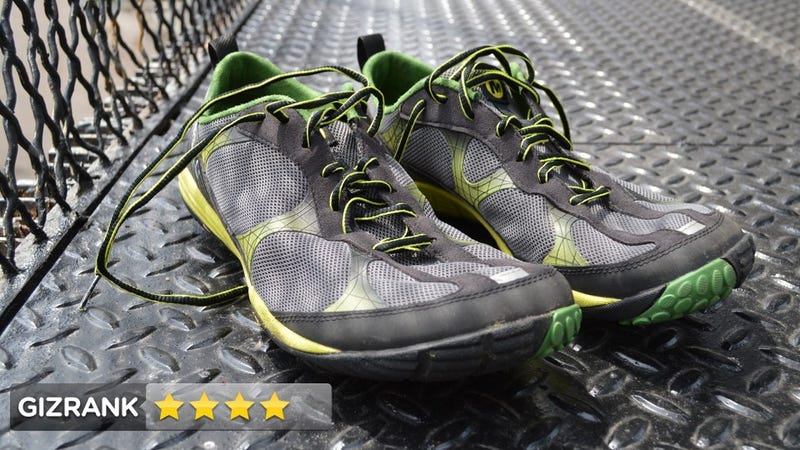 If you want to try the minimalist running experience then you should buy the Merrell Barefoot Road Glove. They are absolutely the most comfortable minimalist shoes we've ever run in. At $110 bucks, they aren't the cheapest, but they are simply terrific shoes. [More]
---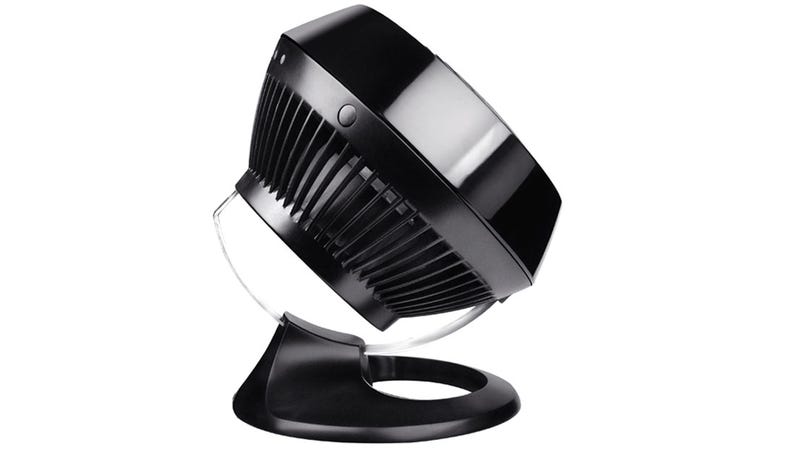 The Best Room Fan
If I wanted a fan to help keep my office or any other full-sized room cool this summer, we'd grab the $90 Vornado 660. As opposed to other dedicated floor fans, which come in either skinny tower form factors or ultra-wide industrial ones, the Vornado 660 has both a design and footprint that makes it suitable for use on a floor or a desk. More importantly, though, this fan moves some serious air. [More]
---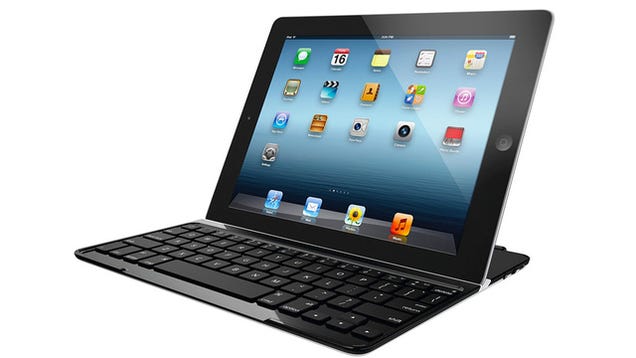 If you have your heart set on buying a keyboard/case hybrid for your iPad, then we suggest buying the Logitech Ultrathin Keyboard Cover. It's the best of all the lousy keyboard cases out there. And it's inarguably better than trying to type with Apple's crappy on-screen keyboard. [More]
---