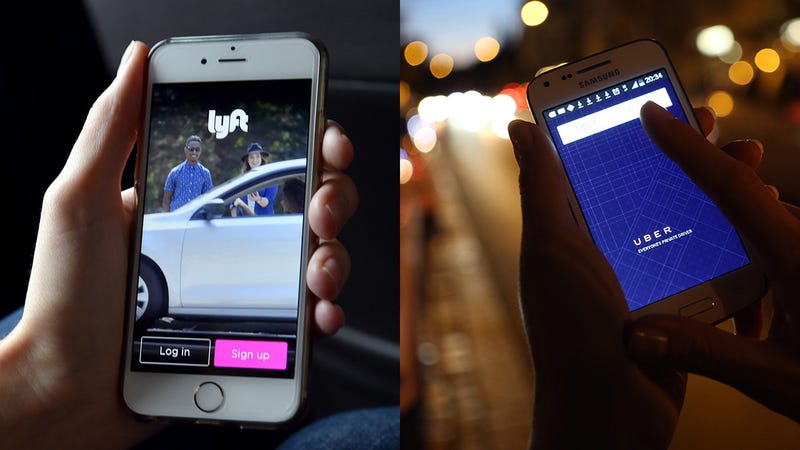 Lyft successfully capitalized off this weekend's #DeleteUber campaign, besting its biggest competitor in the App Store for the first time ever.
As the groups of people protesting Trump's drastic executive order preventing refugees and immigrants from seven predominantly Muslim countries, an online boycott of Uber also began brewing. The multibillionaire ridesharing app was widely criticized for its CEO's toothless response to the immigration ban. After the New York Taxi Workers Alliance announced it would halt passenger pick-up at New York's JFK airport in solidarity with the protesters, Uber announced it would temporarily remove surge-pricing in the area, which was seen as breaking with the NYTWA's strike.
Like any good business, Uber's prime competitor saw opportunity in #DeleteUber campaign. Lyft donated $1 million to the ACLU to "defend our constitution." It paid off. San Francisco-based analytics firm App Annie told The Verge that Lyft's iOS downloads on Sunday were twice the company's average. TechCrunch reported that Lyft rose from #39 to #7 in the App Store.
While boycotting Uber sends a powerful message to the company, we shouldn't be so quick to celebrate Lyft. On Jezebel, Madeleine Davies called Lyft's million-dollar ACLU donation "a cynical corporate power grab that's as opportunistic—if not more so—as Uber dropping surge pricing in correlation with a taxi strike."