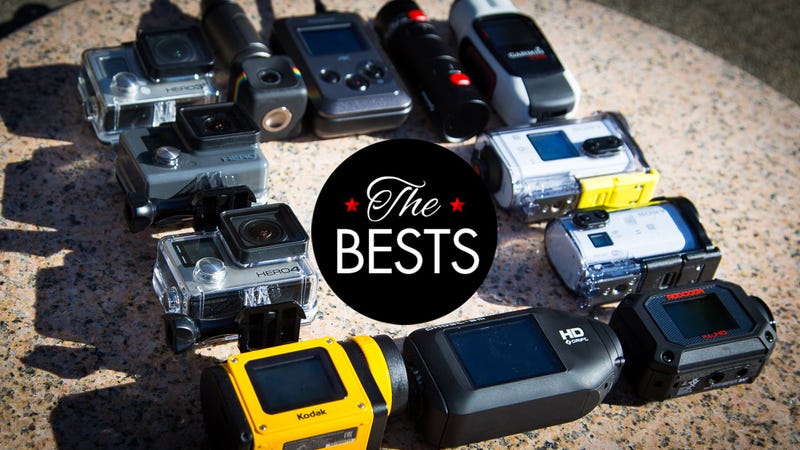 If I'm going to be doing stupid things that risk the health of my various important body parts—and I do, often—I want to make sure I capture those moments so I can relive them later. That's how I elbowed my way into the action camera beat more than three years ago, and I haven't looked back.
But see, I'm also a true-blue nerd. I'm not content with vague outlines and shadowy figures: I want the footage to match the reality as closely as possible, and not all action cams are equal to the task. In fact, most aren't. Luckily, I've used a gajillion of these things over the last few years, and I'm here to help you separate the bad ones from The Bests.
Update 4/3/2015: After much deliberation, we found the new Sony 4K Action Cam couldn't unseat the GoPro Hero4 Black as our top pick. Read all about it here.