Investors are walking away from a $675 million deal to purchase New York's storied Plaza Hotel, in part by raising $375 million via an initial coin offering—a largely unregulated form of investment vehicle in which investors are offered cryptocoins instead of traditional stock.

Per Business Insider, sources now say that the promise of buying into a New York landmark once owned by President Donald Trump (who admittedly drove it into bankruptcy) is not enough to attract investors to the deal. But it's not quite clear from the report whether they're being turned off by the possibility the hotel itself won't have a solid return on investment, or if just shouting "crypto!" is no longer good enough to pry millions of dollars from wallets given recent volatility in the market and the threat of regulatory intervention.
Here's the relevant passage:
Sources told Business Insider that the deal would first involve a private transaction in which Chimera would raise more than $675 million to purchase the Plaza. A public token offering to pay off the debt from the original transaction was considered as a next step. The sources doubt whether either will come to fruition.

The deal is not progressing, according to multiple people, and it is failing to attract enough investors. The people, who were potential investors, have walked away from the deal.
The deal was being spearheaded by a group of foreign investors called the Chimera group, CNBC reported, who brought in ICO platform Securitize to advise them on how the deal would function. In addition to getting in on real estate, CNBC said owning a "Plaza Token" would allow for "certain concessions inside the Plaza Hotel."
The hotel's current owners, India-based Sahara Group, have been looking to sell since at least August 2017 and have apparently not yet secured a buyer. Kevin O'Leary, one of the hosts of Shark Tank, had talked up the deal in recent weeks, according to Business Insider.
G/O Media may get a commission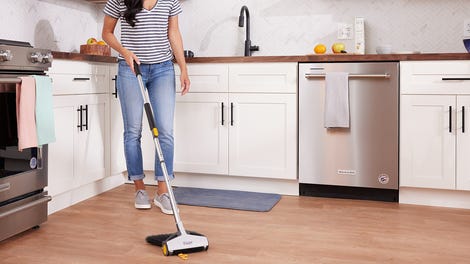 BOGO 50% Off
Flippr - BOGO 50% Off
"There's a big deal coming in New York in the next three weeks" involving a "very prestigious hotel," O'Leary said during a CNBC appearance. "... It's a $400 million coin issuance for a real asset you've heard of."
Initial coin offerings are sometimes seen as a way to dodge regulatory oversight across the globe, and are viewed with suspicion by some in the finance community. Last year, Notorious Wall Street scammer Jordan Belfort told the Financial Times, "Probably 85 percent of people out there don't have bad intentions, but the problem is, if five or 10 percent are trying to scam you, it's a fucking disaster." A number of countries have banned them entirely, including China and South Korea.
If this deal doesn't pull off as planned, they're in good company: a recent analysis by Bitcoin.com found that 59 percent of 2017's ICOs are already either dead in the water or well on their way there.