Today is Day of Remembrance for human spaceflight, a day selected for its proximity to horrific moments when we lost astronauts during our quest to explore our solar system. On January 28th, NASA takes the day to reflect on the lives lost during their missions when things went catastrophically, unexpectedly wrong.
Deadly Mississippi Tornado Kills More Than 2 Dozen | Extreme Earth
Top image: The only art left on the moon is the Fallen Astronaut, a tribute to those who have lost their lives in the pursuit of spaceflight. Credit: NASA
Astronauts Virgil "Gus" Grissom, Edward H. White II, and Roger B. Chaffee. Image credit: NASA
G/O Media may get a commission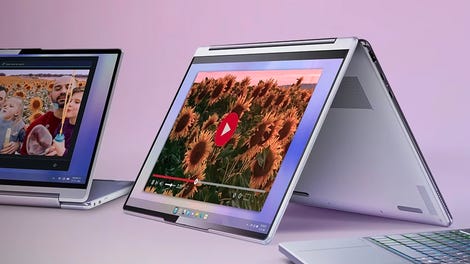 up to 70% off
Lenovo Spring Clearance
Forty-eight years ago yesterday, a launchpad fire broke out during a pre-flight test with the crew of Apollo 1 strapped to the top of the spacecraft. Veteran astronauts Gus Grissom and Roger Chaffee, and the first American spacewalker Ed White were all killed. The disaster on January 27, 1967 led to a whole new safety program for NASA, one where they recruited Snoopy as a mascot and tribute to those who worked to ensure the survival of our human representatives off of this planet. Every astronaut carries a silver Snoopy pin with them as they launch; every pin is given as a heartfelt thank you to a member of the planet-bound team that supports and safeguards these missions.
Astronauts Sharon Christa McAuliffe, Gregory Jarvis, Judith A. Resnik, Francis "Dick" Scobee, Ronald E. McNair, Mike J. Smith, and Ellison S. Onizuka during countdown training at the White Room at Launch Complex 39 on January 9, 1986. Image credit: NASA
On this day 29 years ago, the Challenger space shuttle was lost just 73 seconds after launch.
Explosion of the Space Shuttle Challenger on January 28, 1986. Image credit: NASA
The explosion killed the crew of STS-51L: veteran astronauts Francis R. Scobee, Judith A. Resnik, Ellison S. Onizuka, and Ronald E. McNair, test pilot Michael J. Smith, satellite designer Gregory B. Jarvis, and teacher Sharon Christa McAuliffe all died during the explosion. The failure was ultimately attributed to a brittle o-ring and cold weather.
Astronauts David M. Brown, William C. McCool, Michael P. Anderson, Kalpana Chawla, Rick D. Husband, Laurel B. Clark, and Ilan Ramon in the SPACEHAB Research Double Module (RDM) aboard the Space Shuttle Columbia. This picture was on a roll of unprocessed film later recovered by searchers from the debris. Image credit: NASA
Twelve years ago next weekend, the Columbia space shuttle broke up during reentry, killing all seven astronauts on STS-107: Rick Husband, William McCool, David Brown, Kalpana Chawla, Michael Anderson, Laurel Salton Clark, and Ilan Ramon.
Columbia photographed at 7:57 am CST during reentry as it passed above the Starfire Optical Range in New Mexico. Image credit: USAF/NASA
The cause of the breakup on February 1, 2003 was a chunk of foam dislodging, hitting the wing, and weakening the heat shield protections. As a direct result of this disaster, a new policy came into play that required external examination of spacecraft while in orbit using cameras on the Canadarm to detect any potentially fatal flaws.
The pursuit of space is neither easy nor safe. Image credit: NASA/Terry Virts
The losses aren't restricted to those going to space: Mike Adams earned the horrible honour of being the first in-flight fatality of the American human space program when his X-15 test plane went into a spin at Mach 5 on November 15, 1967.
Major Michael J. Adams teasing the constant weather-delays for his X-15 test flight by holding his pressure suit helmet and a parasol on the wet lakebed on October 4, 1966. Image credit: Air Force Flight Test Center History Office
Most recently, the American commercial spaceflight program suffered a fatal setback this October when the Virgin Galactic SpaceShipTwo suffered a catastrophic anomaly during a test flight resulting in the death of pilot Michael Alsbury.
Spaceflight disasters are absolutely heartbreaking. While the lessons learned from them ultimately make the path forward a safer journey, the risk can never be completely eliminated. If we want to get off this planet, if we want to join our robotic explorers and spread through the solar system, we will be faced with doing very difficult things where we will inevitably make mistakes. The number of disasters that have claimed human lives during the push to explore are thankfully small compared to the number of successful missions and astronauts who survived to die mundane deaths from cancer and plane crashes, but they will happen as we keep pushing the boundaries of what is possible. Rocket science is hard and space is dangerous, but unmistakably worth pursuing.
Charlie Bolden paying tribute to astronauts lost. Image credit: NASA
In the words of NASA Administrator Charlie Bolden:
Today, their legacy lives on as the International Space Station fulfills its promise as a symbol of hope for the world and a springboard to missions farther into the solar system. Our lost friends are with us in the strivings of all of our missions to take humans to new destinations and to unlock the secrets of our universe. We honor them by making our dreams of a better tomorrow reality and taking advantage of the fruits of exploration to improve life for people everywhere.
Today is a day of remembrance for all those who have lost their lives in the pursuit of aeronautics from flight to spaceflight, and a tribute to all those who died in the effort to shake off the gripping bounds of gravity. Today is a day to stand in awe of the bravery required to strap on to a barely-controlled explosion, and a day to feel humbled by the sheer improbability that such soft, squishy humans can find a way to survive in the bitterly cold vacuum engulfing our planet.