Measles has just visited the Big Apple, and public health officials are warning the city's small unvaccinated population to be on guard.

Last Friday, the New York State Department of Health announced that an Australian tourist was confirmed to be carrying the viral disease days into their trip. Because exhaled measles can stay alive for up to two hours in the air or on surfaces, health officials have issued a precautionary alert for anyone who may have been exposed to the person as they traveled throughout the city and surrounding counties from February 16 to 21.
The locations where people could have been exposed to measles are:
La Quinta Inn, 31 W. 71st Street, New York, NY, between February 16 and the morning of February 19, 2018.
Oasis Bible Tours at The Metropolitan Museum of Art, 1000 5th Avenue, New York, NY, the morning of February 16, and the evening of February 17, 2018.
Watchtower Educational Center, 100 Watchtower Drive, Patterson, NY, between 12:30 p.m. – 6:30 p.m. on February 19, 2018.
Best Western Hotel, 1324 Atlantic Avenue, Brooklyn, NY, from February 19 until 12:00 p.m. on February 20, 2018.
Comfort Inn & Suites Goshen – Middletown, 20 Hatfield Lane, Goshen, NY, from 4:30 p.m. on February 20 until 10:30 a.m. on February 21, 2018.
Excel Urgent Care, 1 Hatfield Lane, Goshen, NY, between 8:00 a.m. – 11:30 a.m. on February 21, 2018.
Symptoms of measles include fever, rash, cough, conjunctivitis, or runny nose; these typically show up 10 to 12 days after exposure. While measles is overall highly contagious, though, the risk for any one person to have contracted it from the tourist is "very low," according to the NYSDOH. That risk is even smaller for people who have been vaccinated against it.
Measles was declared eliminated from the US in 2000, meaning that any native reservoir of the virus has been cleared out (the virus only infects humans). And according to data collected by the American Academy of Pediatrics, it's estimated that nearly 95 percent of eligible people in New York have received the combination measles, mumps, and rubella, or MMR, vaccine, which is 97 percent effective against measles. The MMR shot is part of a series of required vaccinations needed for children to attend public school, but all states allow parents to obtain a religious or personal exemption.
G/O Media may get a commission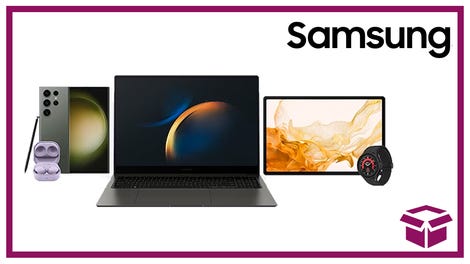 24 hour deals
Discover Samsung - Daily Deal
Unfortunately, the occasional case of measles continues to be imported into the states, including New York. In 2013, an outbreak spread across an orthodox Jewish community living in Williamsburg, Brooklyn. The original source—who caught it during a trip to London—as well as the 57 people who caught it were all unvaccinated. In 2015, an even larger outbreak spread across multiple states and involved more than 100 people, with the epicenter thought to be two Disney theme parks in California; it too spread mostly among the unvaccinated. That year also saw over 600 cases of measles in the US, the highest since it was formally booted out of the country.
Things have been mostly quiet on the measles front in the US lately, but Europe has seen a worrying resurgence of cases recently. Last year, there were over 21,000 recorded cases of measles across the continent, a four-fold increase from the 5,273 cases diagnosed in 2016, which was a new low. Aside from problems with vaccine supply and health care infrastructure, it's thought that a growing anti-vaccination sentiment has also contributed to the rise.
Australia's overall vaccination coverage rate is good, according to the country's National Center for Immunization Research & Surveillance. Most regions hover around 95 percent, which is optimal to provide herd immunity for those too young to be vaccinated or otherwise immunocompromised. But there are still pockets where coverage rates are below 75 percent.
Australia also happens to be the homeland of antivax activist Stephanie Messenger, who in 2012 self-published a children's book about the joys of a disease that once killed 2.6 million people annually: Melanie's Marvelous Measles.