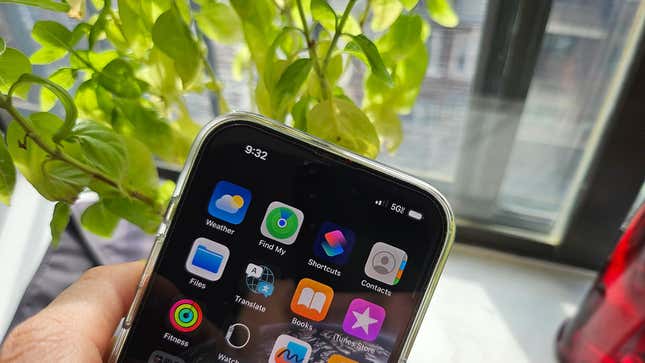 Apple is hell-bent on becoming a closed ecosystem unto itself by designing the chips inside its own devices. With the upcoming iPhone 15 moving toward the A17 Bionic chip, the company's first 3nm processor, and Apple's desktop and laptops gunning for an M3 chip, the company headquartered at the end of 1 Infinity Loop still can't seem to kick all its corporate partners out of bed.
Buy Now or Wait? How to Avoid Tech Buyer's Remorse
On Monday, Qualcomm announced it had penned an agreement with Apple for the semiconductor giant to supply its Snapdragon-brand 5G model chips for the company's smartphones going all the way into 2026. This was despite rumors persisting for years that Apple was desperate to ditch Qualcomm. Qualcomm CEO Cristiano Amon told the world back in February that he expected Apple to start making its own modems in 2024. The two companies' agreement was set to end this year.
The chipmaker told investors that the Apple agreement would mean Qualcomm would have a 20% share in the chipset supplies for smartphones set to launch in 2026. Bloomberg reported that Apple accounts for a quarter of Qualcomm's yearly revenue. There's a two-year option to extend the agreement, but Apple's recent efforts to extricate itself from third-party partners do signify the Cupertino company's desire to work out its own supply chain by the end of this extended agreement.
Well-regarded Apple analysts like Ming-Chi Kuo had also been betting on Apple ditching their modem-maker, a decision that was tied to Apple considerations with a new, cheaper iPhone SE 4 that could have used an in-house designed 5G baseband chip. Now, there's been little to no mention of a new SE for this Tuesday's "Wonderlust" event that's set to reveal the new Apple Watch Series 9 and iPhone 15 lineup. Currently, rumors say there's little chance we'll see an iPhone SE 4 with the touted 5G connection anytime soon.
Apple has been successful in replacing its Intel-branded chips in Macs with its M-line processors. Evidently, 5G connectivity has proved to be a bigger hurdle than what was once expected. Apple needs to create something as capable as Qualcomm's baseband chips at connecting to all the different satellite networks in all the different marketplaces around the globe. Qualcomm has been in the business for years, as the 2020 iPhone 12 was the first to contain 5G capability.
Apple previously challenged Qualcomm in court over the way the chipmaker was charging licensing fees for patents, but eventually, a judge ordered them to pay the fee just like everybody else.
The Cupertino company's demands to have everything in-house means that Apple could start using its own modems in non-smartphone devices going into 2026. Currently, there's no word if the Apple Watch Series 9 will have any 5G capabilities.