Walking through a Las Vegas casino is an assault on the senses, with rows and rows of slot machines packed with lights and speakers designed to lure in players. One of the most popular, which seems to be everywhere in sin city, is a machine based on the iconic game show, Wheel of Fortune, which Arcade1Up has now turned into a home version.
Even if you've only spent a few hours in Las Vegas, you can probably already hear the siren call of this particular slot machine in your head, with a simulated studio audience shouting, "Wheel... of... Fortune!" over and over. It does leave you wondering why anyone would invite such a creation into their home, until you remember that humans have a natural propensity for risk and gambling.
Unlike the slot machines in casinos, Arcade1Up's Wheel of Fortune Casinocade Deluxe involves no actual gambling or monetary rewards, so you don't need to worry about applying for a casino license for your home. Conversely, buying one won't suddenly let you operate an illegal underground gambling parlor in your basement. What it does do is mix the random experience of a slot machine with the puzzle solving of Wheel of Fortune, with players being awarded points and the chance to end up on a global leaderboard, as the machine comes with wifi connectivity.
In addition to Wheel of Fortune, the Casinocade Deluxe comes with 20 other games, including casino mainstays like Blackjack, other card games like Solitaire, and puzzle games like Mahjong. And unlike the scale-sized retro arcade machines that Arcade1Up is better known for, this machine spreads gameplay across two LCD screens, which are paired with over-sized speakers, a light-up marquee, flashing lights, and authentic Wheel of Fortune graphics all over the cabinet. Unfortunately, like most of the modern slot machines in Vegas today, this cabinet is also lacking the over-sized arm on the side players pull to spin the dials. It's entirely operated by buttons on the front.
G/O Media may get a commission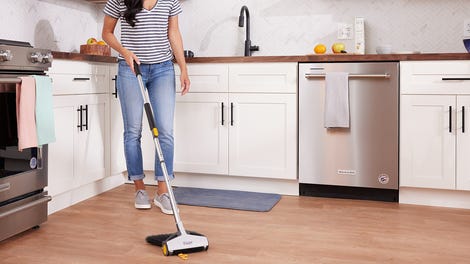 BOGO 50% Off
Flippr - BOGO 50% Off
Availability for the Wheel of Fortune Casinocade Deluxe is expected to be in late Spring or early Summer of 2023, with pricing estimated to be under $500.