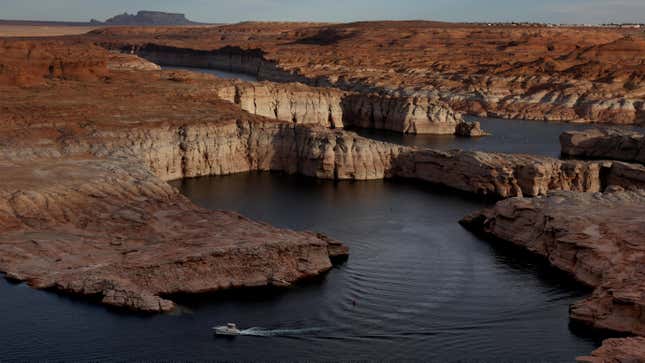 The Southwest's water crisis has reached a new, desperate benchmark. For the first time, more than 500 households in Maricopa County, Arizona have had their water cut-off.

Since January 1, residents of the Scottsdale, Arizona suburb, Rio Verde Foothills, have been without any reliable water supply. The secluded, unincorporated community—built like a boom town in the middle of the desert— was constructed without its own municipal water source.
The oversight was made possible via a plot size loophole that flouts Arizona's development laws, which technically require any new subdivisions to have a 100-year water supply. Some of the houses have their own, struggling wells. But for years, the ever-growing cluster of mansions and more modest single family homes had mostly relied on water trucked into the surrounding hills from Scottsdale, about 40 miles away.
The arrangement was only ever supposed to be temporary, and city officials had been warning Rio Verde residents to search for an alternate solution for almost 10 years. But clearly, the community got used to it. Then Scottsdale entered its own water crisis, spurred by years of drought in the Colorado River Basin. To manage its shortage and comply with state and federally mandated use reductions, the city told Rio Verde Foothills that their deal would have to end. With a year of forewarning, Scottsdale vowed to cut the suburb off. And it did.
"There is no Santa Claus," Scottsdale Mayor David Ortega said in a December statement, according to local outlet 12News and Scottsdale Progress. "The mega-drought tells us all—Water is NOT a Compassion Game," he added.
G/O Media may get a commission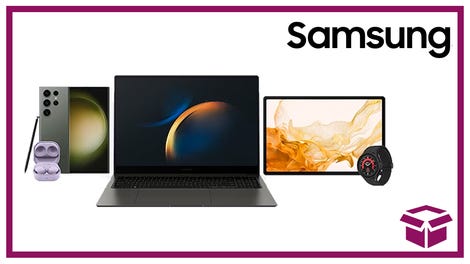 24 hour deals
Discover Samsung - Daily Deal
In the absence of Scottsdale's generosity, the Rio Verde residents haven't settled on a good substitute. There is a deep divide within the community between those who want to form their own water district to purchase water from elsewhere, and those who want to sign a contract with Epcor, a private utility that supplies neighboring areas, according to a report from the Washington Post.
The race to bring a reliable water source back to Rio Verde has become a political battle between private and public, or government and corporate oversight, and the underlying ideologies that make people reject or accept each.
Maricopa County supervisors nixed the water district proposal in August, under the justification of government overreach. "A new governmental entity would be disruptive to the rural, independent lifestyle and spirit of the community," said supervisor Thomas Galvin in a September statement.
But counterpoint: no rural subdivision is an island, despite being surrounded by miles of desert, and people still need to drink water.
Meanwhile, the agreement Epcor floated with Rio Verde would still require significant investment by Scottsdale, as the city would need to treat the provided water. So far, Scottsdale hasn't agreed to do so.
In response to the chaos, some homeowners have filed a lawsuit against Maricopa County for its blockage of the water district, according to WaPo. Another, larger group of residents have directed their anger and litigation at Scottsdale and sued the city, demanding for their former water supply to be restored.
And in the interim, people are scraping by on rainwater collection, infrequent showers, disposable dishware, aid from friends who do have running taps, and short-term deals with water haulers who are traveling far afield to find a supply. To compensate for the distance and difficulty in filling up, haulers are charging much more than they were before. Peoples' monthly water bills have skyrocketed, tripling and climbing above $1,000 for some, according to a report from The New York Times. And regardless of what people are willing to pay, the hauling is likely not sustainable long term.
Central Arizona itself isn't all that much dryer than average. But people in the arid region rely largely on water diverted from the Colorado River for their supply, through the Central Arizona Project. And the Colorado River is in dire condition. Its flow has declined about 20% over the last 20 years, with more than half of that loss attributable to climate change, according to a 2020 study. The West's large reservoirs, like Lake Mead and Lake Powell, situated along the Colorado River, are at risk of drying up in the next three years because of overuse and extensive drought across the waterway's basin. All that rain California's been getting has barely touched the deficit.
Though Rio Verde Foothills is the first to suffer dry taps as a result, other casualties and cutbacks seem likely to follow as climate change progresses and agriculture and construction continue . Already, planned developments are facing new headwinds. A suburb slated to be built outside of Phoenix has to come up with a new water plan in order to move forward, thanks to Gov. Katie Hobbs' crackdown. The newly elected Hobbs has promised to revise Arizona's outdated water management laws and prioritize water sustainability.
But for Rio Verde Foothills residents, a renewed pivot towards practical water policy won't solve the problem. Those who live in the community bought their homes in a particularly parched place, in an already drought-prone state. For a time, it probably seemed like the water would keep flowing forever. But now that it's stopped, and with no resolution in sight, they could be left high and dry: denizens of a future ghost town.