In this week's comics, Joss Whedon comes back to Buffy, there's a new spin on Aliens Vs. Predator, and Sulu gets back in the captain's chair. But most of all, there's a new chance to check out a comics classic.
Most of the really interesting comics this week are media tie-ins. Dark Horse has Buffy Season Eight #31, a "one shot" written by creator Joss Whedon, which bridges the gap between Jane Espenson's Tibetan storyline and Brad Meltzer's upcoming "all will be revealed" run.
Meanwhile, Aliens Vs. Predator: Three World War #1 introduces a new spin on the mash-up: This time, two rival Predator clans are at war, and one of those clans has found a way to control and "weaponize" Aliens. Also, there are two Star Wars trades: an omnibus of Shadows Of The Empire, and Knights Of The Old Republic Vol. 8.
IDW has another Star Trek tie-in comic, Captain's Log: Sulu #1. Sulu, in command of his own ship, runs up against the Tholians. From the creative team behind Spock: Reflections.
G/O Media may get a commission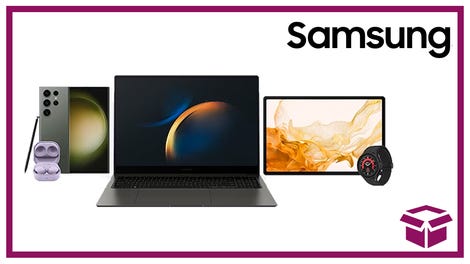 24 hour deals
Discover Samsung - Daily Deal
Boom! Studios continues its Incredibles and Farscape series, but the main new title launching this week is an ongoing Muppet Show comic, with the Muppet gang deciding "to take their show on the road." But will there be pigs in space? Dynamite also has Army Of Darkness Volume 9: Hellbillies and Deadnecks. With a title like that, how can you argue?
Also, Hermes offers volume three of Buck Rogers In The 25th Century: The Complete Newspaper Dailies.
On the non-licensed characters front, Marvel has a trio of Spider-Man collections — the Black Cat comes back in the WYSIWYG-titled Return Of Black Cat. Election Day caps a long-running storyline, revealing the secret of the Spider-Tracer killer and the identity of Menace, plus who gets to be mayor of New York — and it includes the bandwagon-jumping story of the day Spidey met Barack Obama. Also, Ultimate Spider-Man #22 promises "The Ultimate End" as Magneto issues an ultimatum. There's also the follow-up to the "Messiah War" storyline in the Cable Vol. 3: Stranded premiere hardcover, and a new hardcover of The Runaways' New York storyline, Escape To New York.
It's a pretty quiet week for DC, with a handful of Blackest Night tie-ins: Secret Six, Titans and Power Of Shazam. Fans of the Batman: The Brave And The Bold TV series can pick up a trade paperback of all-ages comics stories tying in with the show... including one where Bats faces the Time Lord. (Really?) There's also a Doc Savage trade paperback, reprinting a 1987 miniseries featuring early work by Adam and Andy Kubert.
Our pick of the week, though, is probably Human Target: Chance Meetings, a new trade paperback timed to coincide with the launch of the new Human Target TV series. And really, the release of this collection is probably the only good thing about that show, based on the pilot. Fortunately, you can get Peter Milligan and Edvin Biukovic's epic original miniseries, along with the Final Cut standalone 96-page special that I paid way too much money for in hardcover, in one volume for just $15. This is the man of a million faces done Vertigo style, with all the questions about identity and selfhood that the concept brings up. I'm almost hoping the terrible Fox TV series stays on the air long enough for us to get cheap reprints of the rest of Milligan's run on the character.
As always, you can find a list of all the books being released this week here, and then look for your local comic book store here.