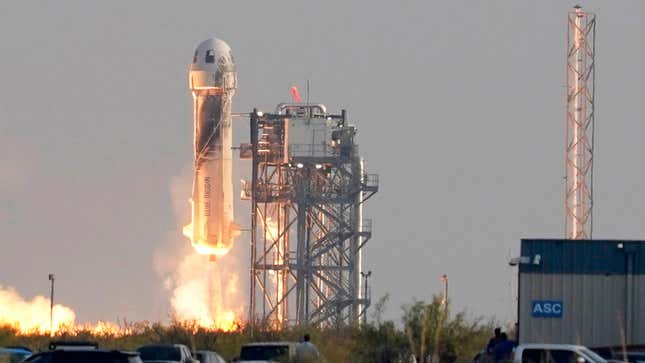 Blue Origin's chief architect, Gary Lai, provided an update Tuesday on the investigation into the failed launch of the company's New Shepard rocket in September of last year. Troublingly, it's what he didn't say about the ongoing investigation that's giving us cause for concern.

I'd like to be able to tell you the reason for the September 12 launch failure and when Blue Origin's suborbital rocket will fly again, but I can't.
"We are investigating that anomaly now, the cause of it," Lai told reporters after completing his talk at the Next-Generation Suborbital Researchers Conference being held in Broomfield, Colorado, SpaceNews reports. "We will get to the bottom of it." To which he added: "I can't talk about specific timelines or plans for when we will resolve that situation other than to say that we fully intend to be back in business as soon as we are ready."
These aren't hugely encouraging words, especially the part about the company eventually getting to the bottom of it. While there's little doubt that Blue Origin, founded by Amazon billionaire Jeff Bezos, will sort this situation out, I am concerned about how long the process is taking. It's been six months since the accident, yet we're still left wondering about the nature of the problem. That's not typical.
G/O Media may get a commission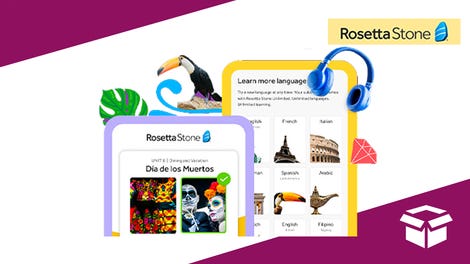 Extra 20% off
Rosetta Stone Lifetime Subscription - All Languages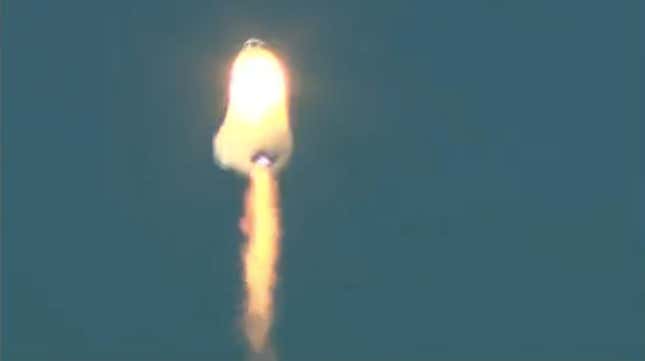 No one was injured during the failed NS-23 mission, which took off from Launch Site One in West Texas. The uncrewed New Shepard was carrying scientific instruments to suborbital space, but the rocket never reached its target. Something happened 65 seconds into the launch that caused New Shepard's abort system to engage, jettisoning the capsule away from the failing, fiery booster. The capsule performed a parachute-assisted landing, but the booster, instead of performing its usual vertical landing, was destroyed after crashing onto the surface.
The Federal Aviation Administration immediately stepped in, launching an investigation and grounding the New Shepard rocket. The FAA said it would "determine whether any system, process, or procedure related to the mishap affected public safety." Also chiming in was Don Beyer, chair of the House Committee on Science, Space, and Technology's Subcommittee on Space and Aeronautics, who in an emailed statement said: "I take our oversight role in this area very seriously." This is all fine and well, but it's now six months later and we're still waiting to learn more.
Blue Origin primarily uses the reusable New Shepard rocket to shuttle passengers to suborbital space, in which the capsule gets no higher than around 60 miles (100 kilometers). Since launching its space tourism service in July 2021, the company has sent 31 people to the edge of space, including Bezos and Lai. Blue Origin has been tight-lipped about how much it charges for these short trips to space, but some passengers claim to have dished out as much as $30 million.
This Tuesday, Lai assured reporters that the accelerations experienced inside the capsule as a result of the abort system were "exactly what we predicted." According to SpaceNews, speculation had emerged that "payloads in the capsule experienced accelerations of up to 15 times the force of gravity…as the capsule flew away from the propulsion module."
Lai shared no details about the rocket's BE-3 engine and whether it had anything to do with the launch failure. A problem with this engine would be very bad, not just for New Shepard but also for Blue Origin's upcoming New Glenn rocket, the second stage of which uses a modified version of the engine known as the BE-3U. New Glenn was supposed to launch in 2020, but the current plan is for the launch vehicle to finally take flight later this year. NASA recently signed a contract with Blue Origin, in which New Glenn is slated to launch the space agency's ESCAPADE mission to Mars.
During his talk, Lai said Blue Origin will prioritize space tourism flights once New Shepard returns to action, while continuing to launch some dedicated research missions each year, Parabolic Arc reports. Interestingly, Lai also said that Blue Origin is talking to NASA about using New Shepard as a platform for training astronauts; the capsule can be oriented such that it can simulate lunar gravity, making it ideal for Artemis training sessions.
More: Inaugural Launch of ULA's Vulcan Centaur Rocket Pushed to May