The staff over at Food Republic spend their days obsessing about all the delicious things that go into our stomach. So it makes sense they'd know what gadgets are best suited to the creation of good food. Today, they have froth on the brain...
Deadly Mississippi Tornado Kills More Than 2 Dozen | Extreme Earth
Cords in the kitchen cause all sorts of issues. A few years ago my arm became tangled in a blender's cord and the hot pan seared my skin. While this incident seared a lesson of avoiding kitchen idiocy in my brain, it also birthed my affinity for all things cordless.
Enter the battery-powered Bonjour Turbo Whisk.
Using It
When I noticed the new battery-powered Bonjour Turbo Whisk, I immediately felt the need to test it. The handheld appliance comes with two attachments: a whisk and frother, each of which snap in and out of the base. There are no speeds, just an on/off switch. However, the Turbo whisk does have an internal mechanism, which apparently senses which attachment is inserted and adjusts the necessary power. Ideally, the Turbo Whisk is meant to whip-up or foam-up sauces, creams or coffees without binding you to the narrow corner of counter space closest to a wall outlet.
G/O Media may get a commission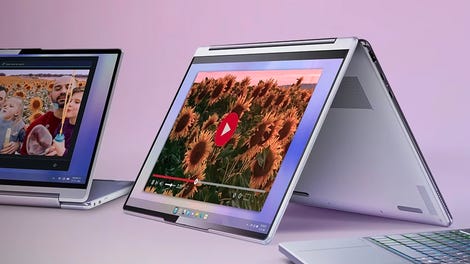 up to 70% off
Lenovo Spring Clearance
Like
For a small appliance, the Turbo Whisk works surprisingly well. Using the whisk attachment, I whipped up some egg whites for a morning omelet and a small batch pancake batter for a friend's meal. Though narrow, the whisk acted like an angry stepfather, distributed even beatings to all. Even though the batter was thicker, it was still smooth in a matter of minutes. While the whisking attachment only made sense to use in the kitchen, I found the frother's portability the most convenient as I foamed my morning Americano from my desk chair. The speed of the frother provided enough power to foam the milk, but proved gentle enough to not cause a geyser to spew forth from my mug. I could get used to the portability.
No Like
Portability has its price: the Turbo Whisk requires 6 AA batteries to run, which I find excessive. It's also a bit awkward to hold. While there's a softer, slightly ergonomic area of the Whisk for your hand, it's not the most comfortable. However, this is an appliance used for light whipping and foaming tasks; its not like users will be holding it for very long anyway. I also wished it came with more attachments. Two attachments seems skimpy.
Should I Buy It
As far as cordless appliances go, the Bonjour Turbo Whisk is a winner. It whisks and froths well and allows you the convenience of portability. Plus, at 30 bucks, its price is right. $30; williams-sonoma.com
Republished with permission from Food Republic.