A scam victim may have been plotting to kill her mother in order to pay the person who was catfishing her.
Police in Garner, North Carolina, believe that Roxanne Reed, 55, got caught up in a romance scam. The department first found out about the con when Reed's family alerted authorities that Reed had been sending money to someone online, Garner Police Captain Joe Binns told Gizmodo. "She's been a victim of a scam and she's been sending money to individuals that she doesn't know," Binns said.
According to Binns, Reed's family shared with police text-message exchanges between Reed and a scammer. The text messages showed the lengths that Reed may have been willing to go to pay the catfisher, who she seems to have believed was romantically interested in her.
In the text messages, Reed explained how she would kill her 88-year-old mother Emma Maurine Hammontree, who she lived with, so that Reed could possibly get more money to pay the stranger, said Binns. "Our belief is that it was a money thing," Binns told Gizmodo "If she was able to kill mom, then she would be able to send more."
"There was enough information [in the texts] about how it was going to happen, when it was going to happen," Binns told Gizmodo. "She was going to be the one to actually commit the act," Binns said.
G/O Media may get a commission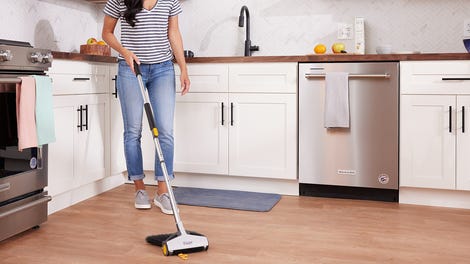 BOGO 50% Off
Flippr - BOGO 50% Off
Police arrested Reed for felony conspiracy to commit murder. Binns said police took immediate action to ensure the safety of Hammontree.
Local CBS affiliate WNCN reports that court documents list the co-conspirator as someone using the identity of Scott Humpal. As WNCN reports, a search on scam-warning sites shows that many scammers have used the identity of Scott Humpal in their cons. The real Scott Humpal, who is a victim of identity theft, has spoken before about having his identity falsely used in schemes—but this may be the first time his identity has been fraudulently used in a scam associated with a murder plot.
Binns told Gizmodo that police are trying to find the identity of the real scammer, who used Humpal's identity to catfish Reed.
WNCN spoke with the real Humpal, who is the owner of a physical therapy practice in Texas. "I am caught up in a soap opera," he said.
[WNCN]