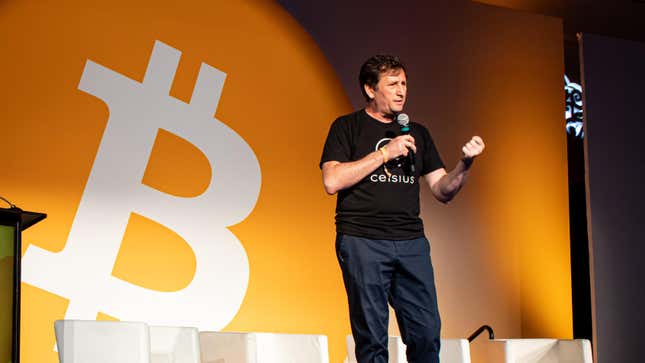 Before it eventually imploded, the crypto lender Celsius Network promised users it would not be any regular bank—no, it would be bigger than a bank—and users could "unbank" themselves by funneling some of their funds to Celsius. Users would gain interest while Celsius would gingerly handle your crypto for you, investing it to generate income. Of course, it didn't work out that way for the thousands of people whose crypto was locked up by the company when it declared bankruptcy. Now a new report from an independent investigator looking into the exchange said that Celsius was using customer and investor funds to prop up its own base and pay for other users' withdrawals, much akin to a Ponzi scheme.
In a massive 689-page report filed Tuesday, an independent examiner said the bankrupt network was taking both investor money and customer funds and was using both to shore up the price of its native token CEL. In that time, co-founders Alex Mashinsky, Daniel Leon, and Nuke Goldstein sold millions of dollars worth of that token each over the last few years, up until the point the company declared bankruptcy. Mashinsky made at least $68.7 million in sales, more than had previously been alleged. Leon sold at least $9.7 million worth of CEL while Goldstein made out with $2.8 million, according to the report.
Last September, Judge Martin Glenn from the New York southern district bankruptcy court appointed Shoba Pillay, a former U.S. prosecutor and partner at the international law firm Jenner & Block, to report on how the lender managed customer funds and its own crypto holdings. She was also asked to identify if any of Celsius' activities were anything close to a Ponzi scheme.
The document also describes just how many times Mashinsky along with other execs misled and lied to Celsius customers about how much CEL the company bought and sold, often fearing the community would be "upset." In 2020, the company bought up a ton of CEL tokens "for the purpose of increasing CEL's price," according to the document.
G/O Media may get a commission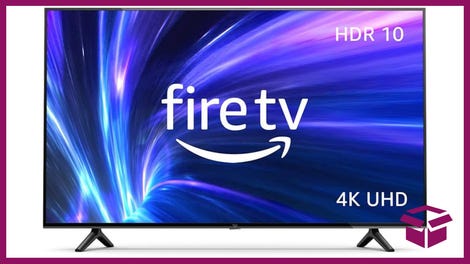 42% Off
Amazon Fire TV 50" 4K Smart TV
And of course, Celsius' native token "had limited utility," according to Pillay, since there was no market to deploy CEL outside of the company's own platform. Employees knew this, but the company went ahead with its buying and spending sprees anyway.
Gizmodo reached out to the company for comment, but we did not immediately hear back.
Pillay wrote that Celsius effectively acted as a Ponzi scheme, borrowing from an unwitting Peter to shove crypto in Paul's pockets. Pillay wrote that since it did not make enough on its crypto deployments, it started using customer-deposited funds to buy back CEL. This, plus an ineffective tracking system, led to shortfalls in 2021. The company again used customer funds to buy stablecoins meant to plug the hole. Over four years, from 2018 to June of 2022, the company was obligated to pay $1.36 million to customers, though this was more than it generated from customer deposits. Pillay quoted Celsius' Coin Deployment Specialist Dean Tappen who said in 2021 his title should be changed to "Ponzi consultant," though he later tried to walk back his comment. Tappen also called Celsius' abuse of customer funds "very Ponzi-like" back in April last year.
"Celsius recognized that it should not use customer assets to purchase the coins necessary to cover liabilities to other customers," Pillay wrote. "But it justified its use of customer deposits to fill this hole in its balance sheet on the basis that it was not selling customer deposits but instead posting them as collateral to borrow the necessary coins."
The fall of FTX was categorized by how both the crypto exchange and its CEO Sam Bankman-Fried were so willing to use customer funds to support its endeavors. This included propping up the hedge fund Alameda Research, as well as allowing FTX execs to lead lavish lifestyles, according to documents and the people handling the company since it declared bankruptcy in November last year.
The apple, or perhaps the crypto token, doesn't fall too far from the Merkle tree. Celsius is still under investigation by the vast majority of states in the U.S., and the New York Attorney General Letitia James has sued Mashinsky over fraud allegations.
Though even with these ongoing investigations, its still unclear if Celsius customers will ever see their lost funds again. The bankruptcy court has previously declared all Celsius customers' assets were owned by the company thanks to the lender's own terms and conditions.