A devious device looking suspiciously like the pain box from Dune — or a minimalist sculpture from the '60s — is now selling on eBay. In fact, that's all it does. This robot sells itself on eBay every week.
Called "A Tool to Deceive and Slaughter (2009)," by the artist Caleb Larsen, the imposing cube has a mind of its own, literally:
Hooked up to the internet, it will put itself up for sale every seven days. Right now — the auction lasts until Thursday — you can land it for just north of four grand. But a week later, the cube will offer itself up for sale again.
It seems to be for real: That is, this thing comes with a legal contract binding the collector to facilitating the sale, and apparently this robot artwork is supposed to change hands every week — forever. Is the how AI begins? With a self-selling bot?
And the Q+A certainly on the seller's page makes it seem like this artist is in it for the long haul:
Q: How would you handle the contingencies of ebay shutting down/going under? It seems difficult to maintain the "perpetual" state of auction for more than a few millennia.
A: The contract and the piece were designed to be platform agnostic to accommodate for this. If eBay dries up and disappears, then another platform, either propriety or public, can be used for the selling.
G/O Media may get a commission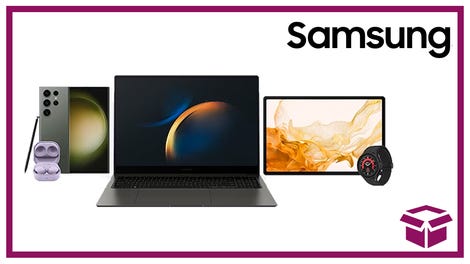 24 hour deals
Discover Samsung - Daily Deal
Whatever it is, the thing looks rigged to defeat mere mortals. It's either something out of the future, or the twisted mind of William S. Burroughs — maybe both.
via eBay