On stage at Body Hacking Con this weekend, DARPA director of biological technologies Justin Sanchez ran through an impressive list of the sort of government projects that might interest people attending a conference about the integration of humans and tech, including plans to prevent global pandemics by turning the body into bioreactor and to restore memory through technologies like brain computer interfaces.
But Sanchez was not only there to promote the agency's expansive research portfolio. He also had a message of urgent caution for so-called biohackers, people who have decided the formal drug research and approval process is too cumbersome and who are using themselves as guinea pigs for increasingly more ambitious biology experiments.
"We may be comfortable with the risks today, but are there risks we haven't considered?" he told the crowd, summing up his keynote address. "Never shy away from these kinds of questions. I know this community is ultimately going to change the world."
In an interview after his stage talk, Sanchez was more circumspect. "More and more people have access to biotechnology. It is very democratized right," he told me. "People need to think deeply. If you do have access to it, that doesn't mean you should use it."
His message would not be heeded the very next day at the conference, when one biohacker injected himself on stage with an extremely experimental treatment for herpes. The therapy had gone through no regulatory approval process and had never before tested in humans. It was not the first time such a bold experiment has taken place in the biohacking community. In October, the company behind the herpes stunt sponsored another experiment in which a person injected himself with an untested HIV treatment during a Facebook livestream. And over the summer, another biohacker injected himself with CRISPR and a gene to promote muscle growth at a synthetic biology conference. The rush of DIY genetic experimentation in humans prompted strong words from the FDA.
G/O Media may get a commission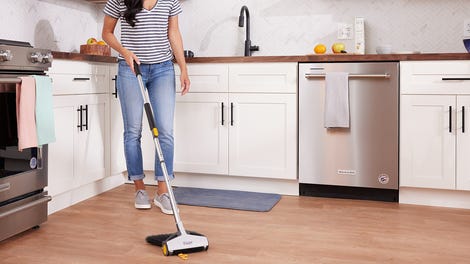 BOGO 50% Off
Flippr - BOGO 50% Off
Sanchez brought up the internet, for which DARPA's precursor developed the foundational technology.

"With all technologies, when people start getting excited, they take it in a lot of different directions. That's what enables technologies to mature and branch out into areas that no one ever expected," he said. "I would expect for biotechnologies, the same thing is going to happen."
But, he said, that also leads to unforeseen problems.
"There's many levels of safety and security for the internet that we as a society are struggling with," he said. "We're in the early days of biological technologies. Let's think about how to do this in a responsible way now so that, as that technology does mature, we're better prepared to use it in a way that will benefit society."
Sanchez said he has concerns that if biohackers fail to think through all the consequences of their work, people could wind up getting hurt. Some of DARPA's newer programs, in fact, are intended to come up with ways to offset the consequences of biological research gone wrong, like the Safe Genes program, which is exploring ways to reverse genetic engineering, among other things. DARPA was at Body Hacking Con, he said, in hopes of spurring a dialogue about approaching biohacking safely.
"It's so easy to promise something in front of an audience," Sanchez said. "It's a very different thing to actually show that technology working with a human in a safe way and in a way that has impact."