University of Leicester archaeologists announced today that it is "beyond reasonable doubt" that a skeleton found last year does indeed belong to King Richard III. To make the confirmation, scientists compared DNA found on the bone fragments with samples taken from a Canadian family that is directly descended from Anne of York, Richard's eldest sister. The king, whose battle-scarred skeleton was found underneath a parking lot in Leicester, died at the Battle of Bosworth Field in 1485.
The confirmation ends a longstanding mystery that has been stumping British experts for centuries. The genetic analysis of the remains — remains which showed signs of Richard's spinal curvature and fatal battle wounds — led osteologist Jo Appleby to say that the team now has "a highly convincing case for identification of Richard III."
To prove it, the team extracted DNA from the bone samples and compared it to modern-day mitochondrial DNA from two descendants of Richard III's family, including Jeff IBsen, a Canadian-born cabinetmaker and 17th-generation descendant of Anne of York.
Previous radiocarbon analysis dated the bones to between 1455 and 1540.
More from the CBC:
Jeff Ibsen says he was warned long ago that his family might be called upon if the king's burying place was ever discovered. Archaeologists had long sought the monarch's grave, which has been the subject of speculation for centuries.

They, along with historians and local tourism officials, had all been hoping for confirmation that king's long-lost remains had been found.

And so had the monarch's fans in the Richard III Society, set up to re-evaluate the reputation of a reviled monarch.

The last English king to die in battle, Richard was immortalized in a play by William Shakespeare as a hunchbacked usurper who left a trail of bodies - including those of his two young nephews, murdered in the Tower of London - on his way to the throne.

Many historians say that villainous image is unfair

"It will be a whole new era for Richard III," the society's Lynda Pidgeon said. "It's certainly going to spark a lot more interest. Hopefully people will have a more open mind toward Richard."
G/O Media may get a commission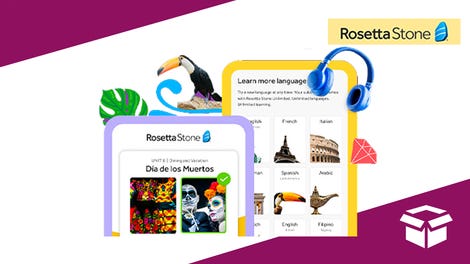 Extra 20% off
Rosetta Stone Lifetime Subscription - All Languages
Images: University of Leicester.