President Trump is the most famous Twitter user in the world. But there remains some mystery about how he tweets. Does he dictate all his tweets to assistants? Is he tweeting himself? And when he's tweeting for himself is he sitting on a big, golden toilet? The American public has a right to know.
We got some answers last night during Trump's interview with Piers Morgan on the British network ITV, where President Trump told Morgan that he tweets from bed. But is that a polite way of saying he tweets from the bathroom? We're just asking questions. And, in Trump-speak, many people are saying. We're hearing many people saying things and those people are saying that Trump might tweet from the toilet.
Video of the entire interview isn't available to people outside of the UK without an ITV subscription, but there's a full transcript at The Spectator:
Piers Morgan: Do you actually tweet yourself?

President Trump: I do. I do. I also give it to people and sometimes I'll have – I had one case where a lawyer did a tweet, you know they'd call it. I have a man, Dan Scavino, and I have people that are with me, you know Hope [Hicks] and you know Sarah [Huckabee Sanders]…

Piers Morgan: The whole world waits for you to wake up, on tenterhooks.

President Trump: …It's a crazy situation.

Piers Morgan: Are you actually lying in bed with your phone working out how to wind everybody up?

President Trump: Well, perhaps sometimes in bed, perhaps sometimes at breakfast or lunch or whatever. But generally speaking during the early morning or during the evening, I can do that, but I'm very busy during the day – very long hours, I'm busy – and sometimes I'll just dictate out something really quickly and they'll give it to one of my people to put it up.
The wide-ranging interview included everything from Trump's opinions on feminism to his take on climate change, but it's important that Morgan also found the time to ask Trump about his tweeting habits. Especially since he has a megaphone blaring to the world that could legitimately start World War III. A megaphone that goes wherever he goes, including, presumably, into the bathroom.
The really interesting thing in the interview is that you'll notice Trump didn't volunteer the idea that he tweets from bed without prompting. Morgan asked Trump very deliberately if he tweets while lying in bed—something that the New York Times reported back in December. And Trump takes it from there, confirming that he tweets "perhaps sometimes in bed."
G/O Media may get a commission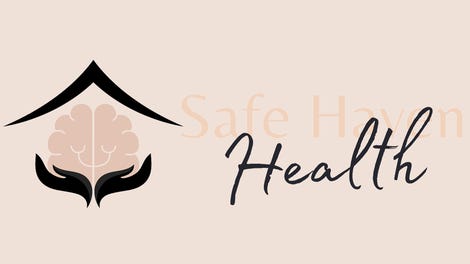 Addiction counseling
Safe Haven Health
Before he became president, we know that Trump would often get a young lady to do it when he was in the office, but he'd do it himself after 7pm. And it seems like this is still the case, as he told Morgan that he'll "just dictate out something really quickly" and give to one of his people to send out. Trump even offers up names now, including his social media manager Dan Scavino Jr., his press secretary Sarah Sanders, and his longtime personal assistant and current Director of Communications Hope Hicks.
We also know that there are precisely two photos in existence showing Trump in front of a computer. Which means that when he's tweeting by himself, he probably tweets exclusively from his smartphone. But is it during his "executive time"?
At least 75 percent of Americans use their smartphones on the toilet, so if Trump does tweet from the bathroom it wouldn't be so strange. In fact, it would make him just like everybody else. But Trump doesn't enjoy being like everybody else. He wants to be special. He wants to be a genius. Trump wants to be the most stable genius that ever lived.
Is Trump the most stable genius who ever lived who also tweets from the toilet? That remains a mystery that may not be solved until historians get a crack at him. But given how thorough Mueller's investigation into the Trump enterprise is going, we may get an answer sooner than we think.
Trump's tweets have already been cited in court cases. It seems like Mueller's investigation into obstruction of justice is sure to turn up a toilet tweet or two.