Methane is a potent greenhouse gas, with an estimated pound-for-pound emissions impact 25 times greater than carbon dioxide over a century-long timescale. So it's hardly a surprise that the climate-change-denying crew in the White House has decided we need plenty more of it in the Earth's atmosphere.

Per a Monday report in the New York Times, Donald Trump's administration appears to be yet again doing the gas and oil industry's bidding, weakening rules that require routine testing and repairs to minimize methane leaks the energy industry says are "costly and burdensome."
The Times wrote:
The Environmental Protection Agency, perhaps as soon as this week, plans to make public a proposal to weaken an Obama-era requirement that companies monitor and repair methane leaks, according to documents reviewed by The New York Times. In a related move, the Interior Department is also expected in coming days to release its final version of a draft rule, proposed in February, that essentially repeals a restriction on the intentional venting and "flaring," or burning, of methane from drilling operations.
Specifically, the proposed changes on methane leaks allow companies that are currently required to perform inspections every six months to only do so once a year, or up to two years for "low-producing wells." Equipment that traps and compresses the gases would also only need to be examined every six months instead of three, the Times added, and only once a year in parts of rural Alaska. It also doubles the time limit on repairs from detected leaks from 30 to 60 days.
It also shifts the goalposts on what set of regulations the companies have to abide by in the first place, the Times wrote:
In addition, the E.P.A. proposal would let energy companies operating in states that have their own state-level methane standards follow those standards instead of the federal ones. That would include states such as Texas, where the pollution standards have been more lax than federal standards.
G/O Media may get a commission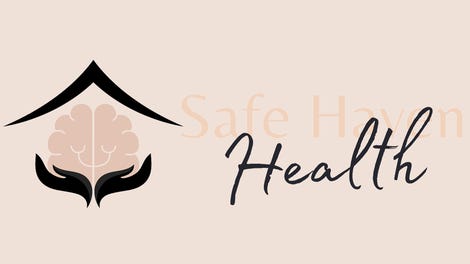 Addiction counseling
Safe Haven Health
Environmental activists contest repealing the separate methane venting and flaring rules would return the U.S. to a 40-year-old regulatory regime.
Per the Denver Post, it's not currently known how much methane is recaptured by leak repairs. But after Colorado officials implemented a stronger oil field inspection program in 2015, methane leaks fell by 52 percent over a two-year period and energy firms repaired 73,000 leaks. A study in June also showed that methane leaks are widespread enough to offset most of the climate benefits of burning natural gas instead of coal.
In other words, these are important rules.
But if the Trump administration's proposal passes, not only will companies in states with less stringent rules face less oversight of their unintentional methane leaks, they'll be able to intentionally vent more of the methane itself and the black carbon byproducts of flaring into the sky. Keep in mind that venting and flaring are sometimes used as a safety precaution, but also happen when oil well operators are pumping too much methane out alongside the oil and just want to get rid of it.
As the paper noted, this all follows on proposals from the Republican-controlled EPA to roll back tighter fuel economy standards and allow far more emissions from coal-fired power plants. It's also another sign that Andrew Wheeler, the former coal lobbyist who took over the EPA after the departure of scandal-ridden clown Scott Pruitt and quickly gutted coal ash regulations, is continuing to move forward with his predecessor's mission of undermining the agency's regulatory power.
The Times added:
"They're taking them down, one by one," said Janet McCabe, the E.P.A.'s top climate and clean-air regulator in the Obama administration.

Officials from the E.P.A., the Interior Department and the White House did not respond to emails and telephone calls seeking comment.
Kathleen Sgamma of oil and gas industry association Western Energy Alliance, however, did comment. She told the Times the methane rule rollbacks were a "near pair" of proposals. That's probably because, as the paper noted, the changes are estimated to save her industry somewhere in the neighborhood of half a billion dollars by 2025. Just ignore that the rest of us will have to pay for those savings in spades and start chanting about jobs or something.