Do you ever get that feeling that someone is pulling a fast one on you? That's the feeling we're starting to get with Amazon Prime, the flagship service that provides two-day shipping and all sorts of other perks...but quietly keeps trickling up in price. At what point do you consider dropping a service that you've been reliant on for so long? Probably when it stops being so darn convenient.

Twitter Is Shifting Right | Future Tech
If you don't plan on dropping Amazon Prime any time soon, well, good news: you'll be able to keep using it basically forever. At least, that's if you believe the results of a controversial new study that suggests mortality rates level off at about 105 years old, and that there are no upper limits for a human's lifespan. Just imagine what Amazon Prime fees will be like in the year 2123. Stick around to find out!

While you're waiting for that day to arrive, you might need something to read. Might we suggest the best stories that appeared on Gizmodo this week? Well, we're going to suggest it no matter what. Just scroll down already.

My own personal Amazon Prime day is in two weeks. It's not the day that Amazon puts a lot of random crap on sale. (That's in approximately three weeks.) My day is when Amazon will charge me $120 for another year of membership. That's $20 more than what the company charged me last year and $40 more than what I paid five years ago, when I signed up for a free trial of Prime and forgot to cancel it. This year, I think I might bow out.
It's not the money, per se. Every time Amazon raises the price of Prime Membership, tech writers around the world flock to the topic and wonder, "Is Amazon Prime still worth it?" Heck, I wrote my own version of that blog post when the price went up a couple years ago. It was a fawning post, too, because I was in love with the free shipping and the new (at the time) Amazon Original movies and TV shows. I even signed up for an Amazon Rewards credit card so that I could get 5 percent back on my increasingly regular orders from the world's largest store. The membership fee meant nothing, when Amazon made it seem like I was getting more for my money.
The suspect believed to have carried out the shooting at the offices of Annapolis, Maryland newspaper company Capital Gazette that left at least five dead and two injured sued the publication for defamation in 2012. The charges were thrown out by the judge.

Authorities identified the shooting suspect as 38-year-old Jarrod Ramos. He was identified using controversial facial recognition software known as the Maryland Image Repository System, according to the Anne Arundel County Police. The police on Friday dismissed initial reports that facial recognition was necessary because the suspect had damaged his own fingerprints to delay identification.
Crazy twists! Shocking murders! Secret hosts! The ultimate Bernard vs. Dolores showdown! If those are the things you loved about watching Westworld, last night's season two finale had to be immensely satisfying. If you wanted everything to make sense, well… maybe not so much.
If you've ever watched the History Channel at 3AM, you know that the Nazis had a secret program during World War II to develop flying saucers. The Nazi's UFO experiments never actually flew, but the model toy company Revell recently released a set in Germany that makes it look like one of the Nazi saucers actually worked. And historians are pissed.
"At that time it was technologically impossible to build something like this," historian Jens Wehner told Germany's Frankfurter Allgemeine Zeitung (FAZ) newspaper last week.
The older we get, the greater our likelihood of dying. Or at least that's what we thought. New research suggests mortality rates level off after we turn 105, and that no upper limit exists for the human lifespan. It's an extraordinary conclusion—one that's not going over very well with other aging researchers.

Back in 1825, British mathematician and actuary Benjamin Gompertz noticed a strange quirk about human aging and mortality. Our risk of dying, he observed, increases exponentially as we get older. Scientists now refer to this as the Gompertz Law of Mortality, and it has largely remained intact since it was first documented nearly 200 years ago.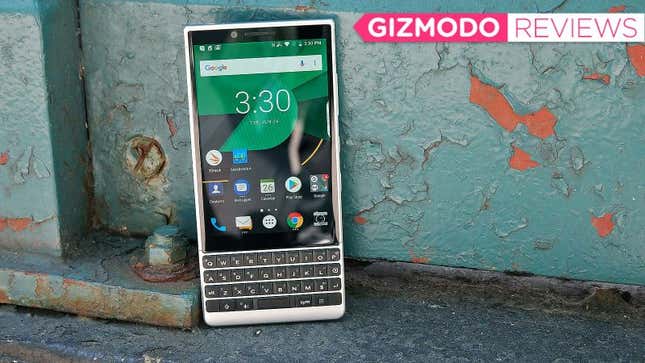 Chances are that if you're reading this, there's one smartphone feature you care more about than anything else. That's because even with the Key2's sleeker, more refined design, an interesting choice of components, and its questionable BlackBerry heritage, this handset has one thing you simply don't get on phones anymore: a good 'ole physical keyboard. And I've got to admit that even though I'm much more accustomed to the touch-based keyboards found on every other device nowadays, the Blackberry Key2's keyboard is fantastic.
Among updates about new features coming to Android P, a new direction for Android Wear, and improved image recognition in Google Lens, the thing that really stole the show at Google I/O 2018 was Duplex, the automated phone service that can make a dinner reservation or an appointment at a hair salon without you ever needing to actually dial a number.
We can cancel San Diego Comic-Con 2018 now. I'm not sure anything at the con can top this.
Today, Super7 announced its bushel of Masters of the Universe retro exclusives for Comic-Con 2018, and there's some fun stuff—ReAction styled She-Ra, Princess of Power figures, little collectible She-Ra miniatures, and then... oh, and then. Then there's the laughing Prince Adam, in all his glorious merriment.
Reading The Ringer's recent review of Hereditary's Wikipedia page, I thought I'd found another opportunity to do my favorite thing. Everyone's favorite thing. The activity that the internet seems to have been designed for: acting self-righteous.

"I have read the Wikipedia plot summary for Hereditary multiple times, which is the only way I will ever personally experience any of that terror and decapitation," reads The Ringer's review of the familial horror drama (which I liked but didn't love), "because no way am I actually watching that shit."
The Gateway podcast follows Gizmodo's investigation into the influence internet spiritual guru Teal Swan has over her thousands of followers across the world.
Swan delivers her self-help teachings through hypnotic YouTube videos. She specifically uses SEO techniques that target people who are struggling with depression and suicidal ideation, then encourages them to undergo her signature trauma-healing technique, The Completion Process.
The sun is shining, the birds are chirping, and you have an insatiable hankering for some meat. Grilling season has officially arrived, my friends—and so I spent the last month and change grilling meats, veggies, and bread in a quest to find the best gas grill you can score for $500 or less.
On Friday, the Supreme Court ruled in a five-to-four decision that law enforcement generally must obtain a warrant to gather cellphone location data from network providers. In an age where virtually everyone is carrying a location-tracking device, the decision is a huge win for privacy advocates.
Apple and Samsung would have you believe quality smartphones should cost the many hundreds of dollars you must sacrifice to obtain their rarefied devices. But in recent years, the march of time has made that notion obsolete. In 2012, a $200 device was nearly unusable. But now? Sharp screens are cheap, and fast processors are even cheaper. Inexpensive smartphones have been pretty good for years! And so, the $250 Motorola G6 is the latest in the company's line of devices serving as a harbinger of the inevitable: Pretty good might be good enough for everyone. Sure, it's missing a few niceties, and looks like a generic slab of plastic, but those faults are easy to ignore for under $300. Did I mention it has a headphone jack?
Remember that cigar-shaped interstellar object that whizzed through our Solar System last year? It was pretty weird, right? Well, new research shows 'Oumuamua is even stranger than we realized.
Getting a phone call connected to Air Force One, even if you're someone without any sort of prestige or military or diplomatic rank whatsoever, is apparently about as challenging as using sleight of hand on a dog—a really gullible dog who swallows car keys and constantly runs into the same glass door.
When a group of about 40 players first tested out a live game called the Machine Learning President at a private event in San Francisco this February, they were unaware that the game would end up memorialized in the pages of The New Yorker.
Freedom for Immigrants, a California-based nonprofit working to expose and abolish U.S. immigration detention, launched a tool on Wednesday that it says will help reunite families separated through immigration incarceration. The tool, aptly named REUNITE, is designed to allow the organization to find people in U.S. immigration detention, criminal custody, and Office of Refugee Resettlement shelters.
Our guides suggested we rent a car with four-wheel-drive to navigate the treacherous dirt road on the Sierra Negra volcano in Mexico, which reaches 15,220 feet and is evidently the highest road in North America. We wished we'd heeded this advice as our car skidded down the mountain and into a ditch. But we made it to the top—a kind farmer named Benjamin tied up his horses and mule to help us push the car out—and the effort was worth it. Nestled into a flat point at 13,450 feet, just next to the country's tallest mountain, we saw a telescope unlike any you've ever heard of. It's just a few hundred vats of liquid water.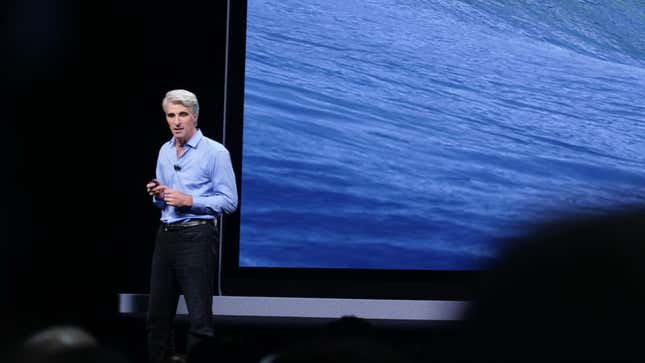 There have been...concerns. Ever since the iPhone showed up and started making unfathomable amounts of money, it was easy to get the sense that Apple was maybe leaving the venerable Mac behind. Sure there has been some nice new hardware, and each year Apple dutifully rolls out a new version of its desktop operating system, but it's also been clear for years that the company's energy has been focused on its far more lucrative mobile products.