Environmental Protection Agency chief and climate skeptic Scott Pruitt, who just months ago was widely rumored to be under consideration for a shift to the completely different role of attorney general, has seen his palace intrigue problems mount as more reports of wasteful behavior emerge.

Here's the latest, per the Washington Post. Not only did Pruitt rack up over $163,000 in first-class, charter, and military flights (not counting staff costs) in his first year alone under the dubious excuse that he needed significantly more security than prior EPA administrators, he allegedly eyed leasing his own private jet using taxpayer funds. According to the Post, current and former officials—albeit ones talking anonymously—say that renting out a jet for his exclusive use would have cost about $100,000 a month:
The officials, who spoke on the condition of anonymity to discuss internal deliberations, said the agency ultimately did not move forward with the plan because it would have been prohibitively expensive. Pruitt's aides had contacted NetJets, a well-known firm that leases such planes, and received a cost estimate of roughly $100,000 a month, the officials said.

The idea was quickly scuttled after some top advisers objected, according to these individuals. Aides were discussing the arrangement before Tom Price resigned as secretary of health and human services amid revelations about costly flights he had taken aboard chartered planes.
(One might also note that emissions-spewing private jets have long been a target of conservatives looking to discredit wealthy climate advocates like Al Gore, but whatever.)
Though an EPA spokesperson characterized the matter to the Post as merely one of many routine solicitations considered by agency officials, this looks rather bad. President Donald Trump's administration saw Health and Human Services chief Tom Price resign last year over similar allegations he handed taxpayers the bill for unduly ritzy flights. Pruitt is taking even more heat from separate accusations that he took a sweetheart rental deal from a fossil-fuel lobbyist, as well as reports of other expensive and slightly bizarre security measures.
G/O Media may get a commission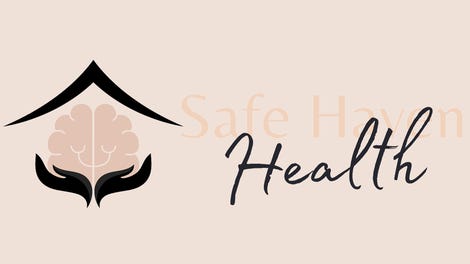 Addiction counseling
Safe Haven Health
Whether all of this combined could put in motion Pruitt's metaphorical defenestration from the federal government is unclear. Reports have variously suggested that the White House is growing frustrated with Pruitt over the ongoing bad news, or that the president just doesn't care because the EPA chief has been diligently carrying out the administration's agenda.
Pruitt clearly has a cozy relationship with lobbyists for industries usually associated with environmental disasters rather than environmental protection, consistently muddles the scientific evidence on climate change, and he's happily set his sights on axing large numbers of the agency's scientists and staff. The president believes cold weather proves the world's climate science community is just a bunch of hoaxers, though, so these are likely all points in Pruitt's corner.