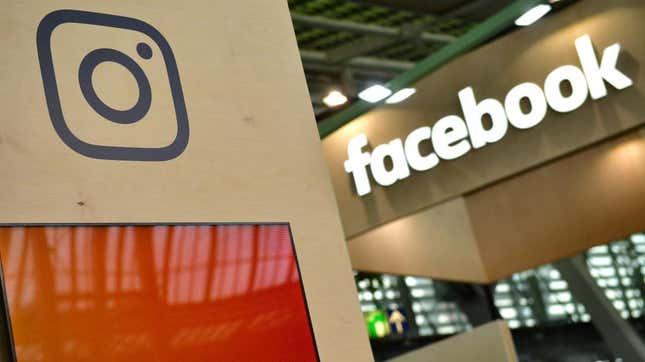 Meta Platform Inc's European users will no longer have to suffer from certain targeted advertising on Facebook and Instagram, a change that's expected to take effect on Wednesday. The company's user base currently encounters advertisements based on their online behavior, things like the types of videos they watch and the links they click on.
Meta's Apparent Firing Goof
European Union privacy regulators put an order in place in January, stating that users should not be required to agree to targeted advertising when signing up for an account and should instead be given the option to limit highly personalized ads. According to reporting from The Wall Street Journal, the new plan will allow EU users to select a version of its advertising services that provide targeted ads based only broader things like their age and location.
However, the change will not be automatically applied to users' accounts and they will instead need to submit an online form that objects to Meta monitoring their activity for target-based ads. Once the form is submitted, Meta will review and evaluate the user's request before making the change.
The change comes as EU regulators fined Facebook and Instagram 390 million euros ($423 million) for using the contracts to loop users into receiving targeted or behavioral advertisements. The company was given three months to cease requiring users to sign the contracts which are included when accepting the app's terms of service.
Meta is reportedly working to appeal the EU's decision and the accompanying fines, The Wall Street Journal reported but is still required to comply with the ruling in the interim. Speaking about the ruling, a company spokesperson told the outlet, "We believe that our previous approach was compliant." They continued, "It is important to note that this legal change does not prevent personalized advertising on our platform."
When asked for comment, a Meta spokesperson directed Gizmodo to a company press release that states the Irish Data Protection Commission had determined Meta's social media platforms were required to change their advertising approach under the General Data Protection Regulation. The company clarified in the release that there is a distinction between the ruling and personalized advertising.
"This legal change does not prevent personalized advertising on our platform, nor does it affect how advertisers, businesses, or users experience our products," the release says. It continues, "Advertisers can continue to use our platforms to reach potential customers and grow their business."
The company says all relevant users will be notified when the change is implemented and Meta's EU Privacy Policy and Terms of Service will likewise be updated to reflect the change.
"We believe that our previous approach was compliant under GDPR, and our appeal on both the substance of the rulings and the fines continues," the release says. "However, this change ensures that we comply with the DPC's decision."