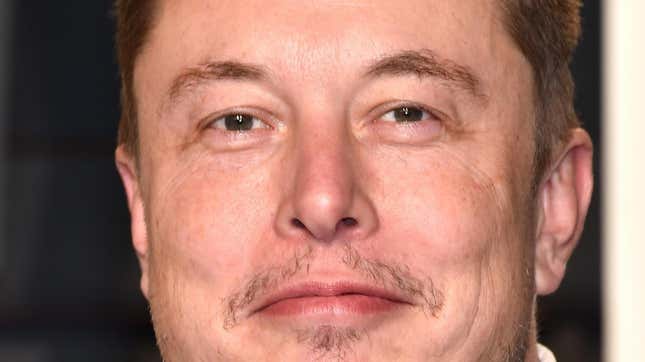 When Elon Musk took over Twitter, he gave employees one week to turn verification into a paid service. To many, the idea that anyone would pay for a blue check on Twitter seemed absurd, and even undermined the very idea of verification. The joke may be on us, it turns out. Meta just launched a paid verification service of its own on Instagram and Facebook this weekend. Snapchat's premium product has more than two million subscribers. If Meta is good at anything, it's copying successful features. Perhaps Elon was right all along. Apparently, charging for verification makes business sense, and we may be at the dawn of a new era in paid social media services.
How To Remove Followers From Twitter
"This week we're starting to roll out Meta Verified—a subscription service that lets you verify your account with a government ID," Mark Zuckerberg posted on his Instagram account. "This new feature is about increasing authenticity and security across our services."
A blue check on Twitter, Instagram, and Facebook doesn't just get you clout and identity protection. The platforms say it gives also you a boost in their algorithms, surfacing your posts higher in other users' feeds. Over on Twitter, Musk had a one word response to Meta's move. "Inevitable."
Twitter, Instagram, and Facebook aren't the only ones trying to turn social media into a paid service. Snapchat has its own $3.99 subscription called Snapchat+, which debuted in August before Musk ever mentioned his verification money-making scheme. Snapchat+ lets you see who viewed your stories, boosts the visibility on the social network, and gives you access to special filters and emojis, among other changes.
Who would pay for social media? A lot of people. Snapchat says it now has more than 2 million paid subscribers. Twitter is trailing behind; one widely-cited analysis found at least 250,000 confirmed Twitter Blue subscribers—$8 per month on desktop or $11 in iOS and Android—but said the actual number is probably between 275,000 to 325,000.
That's a tiny fraction of Twitter's user base, but it isn't nothing. Depending on how many of those users signed up on iOS, where Twitter Blue costs more thanks to Apple's App Store tax, the service is likely bringing in $24 million to $33 million a year. That's minor revenue compared to advertising, but growth nonetheless.
The increased reach and visibility that comes with verification is the real news, according to Jasmine Enberg, a principle analyst the the research firm Insider Intelligence. "I expect Meta Verified's impact on Meta's revenue will be minimal. But by increasing subscriber reach and visibility, Meta could attract up and coming creators, many of whom have had trouble building audiences on Instagram," Enberg said.

However, a report published Tuesday suggests Meta's verification plan could be a huge money maker. A Bank of America analysis predicts Instagram and Facebook could have a total of 12 million paid subscribers bringing in as much as $1.7 billion in revenue in 2024, according to an article from CNBC.
There is, of course, a downside to all of this. Twitter's rollout of the pay-to-play verification system wasn't smooth, to put it mildly. The platform doled out blue checks to people posing as senators and major corporations. While that's mostly settled down, verification can still send a confusing message when it means that you're either a very important person or that you're a person who has $8. Verification serves a significant purpose that's undermined when it's available to everyone. Bugs allow some Twitter Blue users to continue to subscribe without paying, though it's unclear how widespread they are.
Apparently, that's a tradeoff that social media companies are willing to make. But there are much broader business implications at play.
We may be at the start of a great schism on the internet, where platforms are splitting into a system of lords and peasants. According Eric Seufert, a digital ad industry analyst, it could mark a paradigm shift in the internet's "grand bargain," where you get free services in exchange for looking at ads.
The social media business is in financial chaos right now, mostly thanks to an Apple privacy setting called App Tracking Transparency that cut off the flow of user data. "Ads can no longer deliver sufficiently profuse commercial returns to support a wholly free consumer product experience," Seufert wrote on his blog Mobile Dev Memo. Social media companies are built on a zero dollar entry cost, and Instagram and Twitter can't just throw up a paywall, but it seems subscription tiers are part of the solution.
"Those who pay aren't merely given access to more functionality and better tools, but they are given a larger and more resounding bullhorn," Seufert said. "These users are prioritized in distribution and reach; they're provided with superior circulation for their content."
This phenomenon isn't limited to social media; you can actually see the reverse happening on services that charged an entry fee to begin with. Netflix and Disney+, to name just two examples, are trying to drum up more interest and revenue on their platforms through cheaper ad-supported tiers. You're evening seeing more and more ads in the once-sacrosanct halls of Apple products.
To make paid verification work, social media companies have to strike a delicate balance. Verification used to be valuable because it was scarce; getting a checkmark was difficult, and it was never clear what the qualifications were. Now the social media industry has to communicate a new definition of what it means to be verified—and it has to communicate that message without upsetting the social media serfs who don't have $11 to make their accounts fancier.
Update: 02/21/2023, 3:38 p.m. ET: This story has been updated with details about a report predicting the success of Meta's paid verification plan.