President Trump's political appointee nomination process is opaque, and oftentimes just ass-backwards. So when it was announced Friday that former astronaut and geosciences PhD James Reilly was being nominated to direct the U.S. Geological Survey, there were certainly some double takes.
According to Nature, Reilly is only the second person with a science PhD to be nominated by Trump to lead a science agency, the other being Francis Collins, director of the US National Institutes of Health.
If confirmed by the Senate, Reilly would join Secretary of the Interior Ryan Zinke's leadership team in a position with plenty of room for controversy. The USGS is the DOI's scientific arm, with scientists focusing on managing and monitoring landscapes, natural resources, and natural hazards.

It's likely Reilly, who was a chief geologist at Dallas-based oil and gas company Enserch Exploration for over a decade before joining NASA and logging 856 hours in space, will play a key role in helping Trump's team mine more earth.
In December, Trump issued an executive order calling on the U.S. to reduce foreign reliance on critical minerals, used in the manufacture of everything from cars to phones to wind turbines. Around the same time, the USGS published its first full new assessment of the country's critical mineral resources since 1973, which found that 20 out of the 23 critical minerals the nation relies on are primarily sourced from China.

G/O Media may get a commission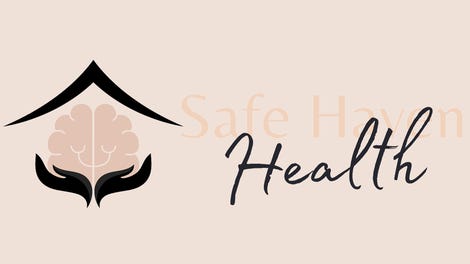 Addiction counseling
Safe Haven Health
The EO directs Zinke to come up with a strategy in six months and calls for "new sources of critical minerals" on U.S. soil and the streamlining of the "leasing and permitting process to expedite production."
Seems like something Reilly, who got his undergraduate, master's and doctoral degrees in geosciences from the University of Texas at Dallas, could help with. Zinke is also a top proponent of the administration's "America First" energy plan, which entails seeking out new sources of coal, oil, and gas both on and offshore. Reilly's expertise could also be lent to this endeavor.

David S. Abraham, a senior fellow at the think tank New America, told Earther that "it's more significant that he has a background in oil rather than space for this administration."
Lexi Shultz, Vice President of Public Affairs at the nonpartisan American Geophysical Union, told Earther that they are "excited about a nominee who has such a strong educational background in the geosciences and has spent his career working in geology and space."
She said recently the agency has faced a funding shortfall and the inability to send many scientists to scientific meetings. They hope having the director position filled by someone with such a strong science background "will help in terms of having an advocate for science and for the vital role that USGS plays for our economy and the public's health and welfare."
Even as Trump calls for more domestic critical resources, he is diminishing the USGS's own resources. As Science reports, last year the Trump administration sought to cut USGS's $1.1 billion budget by 15 percent. This could have serious negative repercussions, as the bureau is also responsible for monitoring and studying natural disasters, managing water resources, and overseeing the Earth-observing Landsat satellites. In July, Debra Willard, coordinator for the USGS Climate Research and Development Program, sent an open letter to colleagues around the world warning that the Trump administration's proposed 2018 budget cuts threaten dozens of important data-gathering programs relating to everything from climate change to volcanoes.
Per Science, the proposed budget cuts primarily targeted "programs focused on climate change as well as initiatives in earthquake early warning and volcanic hazard monitoring, among others."
"Leading the USGS requires a strong commitment to scientific integrity and supporting the great work of USGS scientists, and advocating forcefully for the USGS mission within the Department of Interior" Peter Frumhoff, Director of Science and Policy at the Union of Concerned Scientists, told Earther. "Reilly should commit to upholding these policies and principles that allow USGS scientists to carry out the agency's essential mission unfettered by political interference."
Now that Reilly's nomination—which has long been expected—is official, maybe Trump can move on to considering other science-minded folks for important scientific posts, such as, I don't know, a science advisor?
Unlikely.

A recent report from the Union of Concerned Scientists found that after a year, the administration has shown "an unprecedented level of stalled and disbanded scientific advisory committees, cancelled meetings, and dismissed experts."
The analysis found that fewer than a quarter of the hundreds of appointed positions have been filled, including director of the White House Office of Science and Technology Policy, who usually serves as the President's top science advisor.