The mid-19th century represents the dawn of modern tourism for Americans and Europeans, but the destinations to which Victorian era tourists flocked are a bit different from the hot spots of today.
Hotelclub.com has a great infographic comparing tourism 1863 and now. It covers everything from common complaints, cost, time, currency, and technology. They even gathered predictions for what travel will look like in the future.
Among the bits of information included in the inforgraphic is that Victorian British complained about the lack of people speaking English, with their solution being that more Europeans speak it. According to the statistics, 51% of the EU now speaks English.
The predictions for tourism in the future include scenarios from the the Tourism 2023 project including:
Overcrowding in popular locales leading to glamorous camping sites and pop-up hotels.
Absolutely no-frills airlines with no flight crew and standing room only. (Insert your own Ryanair joke here)
Climate change leading to a rush to see sites that are soon to disappear.
They also share other predictions, like that wearable computers will be essential for travel. So it seems that Google-glassed hordes in glamorous camping sites at climate change-endangered sites is the future.
G/O Media may get a commission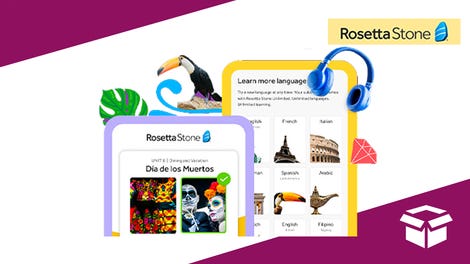 Extra 20% off
Rosetta Stone Lifetime Subscription - All Languages
Below is the part of the infographic dealing with currency and technology. See the whole thing here.