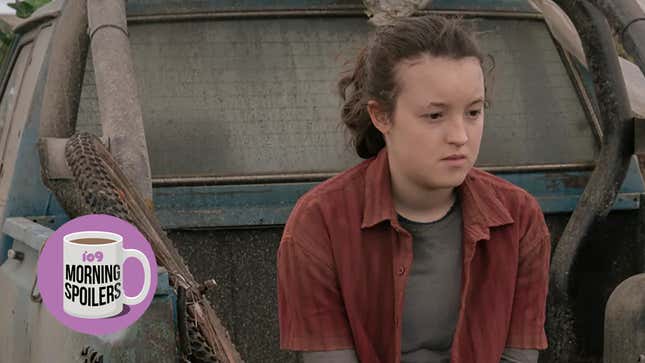 Demián Rugna's next supernatural horror is heading to Shudder—and the channel is already in full spooky season swing with a new look at the next V/H/S. Plus, what's coming on the American Horror Story: Delicate premier. To me, my spoilers!

Chukwudi Iwuji Talks Working on Guardians of the Galaxy 3 After Peacemaker

Where Evil Lurks
Deadline reports IFC Films has acquired the rights to Where Evil Lurks, the latest film from Terrified director, Demián Rugna, with plans for an October 6 theatrical release before a October 27 premiere on Shudder. Starring Ezequiel Rodriguez, Demián Salomon, Luis Ziembrowski, Silvia Sabater and Marcelo Michinaux, the story follows "a pair of brothers [who] find a mutilated corpse near their property and convene with the locals to suss it out. They soon learn that the odd happenings in their village are the cause of a spirit that's found its way into a local man waiting for the proper protocols to rid his body of the festering demon. An escape attempt ensues as the film keeps its protagonists on edge, racing against imminent danger to shake the spirit's relentless clutches."
---
The Exorcist: Believer
Coming Soon has a new poster for David Gordon Green's The Exorcist: Believer.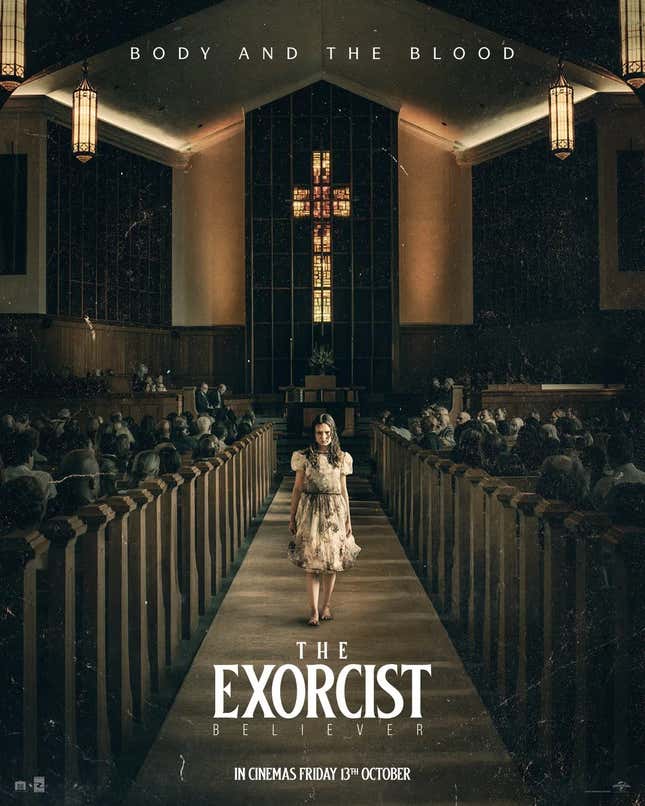 ---
V/H/S/85
Shudder has released a new trailer for V/H/S/85, a sixth entry in the ongoing horror anthology franchise, this time including segments from Mike P. Nelson, Natasha Kermani, Gigi Saul Guerrero, Scott Derrickson and David Bruckner.


---
The Last of Us
During a recent interview with The Wrap, Craig Mazin stated he's "not against the idea" of a Last of Us spinoff series, but doesn't believe he'd be personally involved.
We haven't talked about that specifically because we're so focused on just telling this main narrative. I'm not against the idea of other shows that may draw from these characters or that world. I don't know how much more The Last of Us I personally would be able to do. I mean, these shows are so big, I'm sort of burning one of the precious few remaining decades I have on telling this story. But in principle, I have no issue with it whatsoever. And I'm sure Neil would be interested as well. If there was something that made sense, then I don't see why not. My great hope is that if there is anything like that, that it's done with as much care and respect and love as what we are applying to this series right now.
---
Gen V
Bloody-Disgusting has official character descriptions of the entire Gen V cast.
Jaz Sinclair plays Marie Moreau, an 18-year-old superhero with the ability to control and weaponize her own blood. As an incoming freshman at Vought-run Godolkin University, she is eager to prove she has what it takes to join The Seven, but is sidetracked by a mystery she begins to unravel at the school.

Chance Perdomo plays Andre Anderson, a junior at Godolkin University with magnetic powers. He's Golden Boy's best friend and the son of famous superhero, Polarity; Andre has big shoes to fill as he's set to take over the Polarity name once his dad retires. When Andre realizes that something is afoot at the school, he takes it into his own hands to try and figure out the mystery.


Lizze Broadway plays Emma Meyer, who is also known by her superhero name, Little Cricket, for her ability to get super small. Though insecure and naive, which often leaves her in compromising positions, she becomes close friends with her freshman roommate, Marie, and together they navigate the mysterious dangers at Godolkin University.


Shelley Conn plays Indira Shetty, the dean of Godolkin University. She doesn't have powers, but her background in superhero psychology and her peerless ability to analyze what makes supes tick make her indispensable to the school. Her goal is to transform Godolkin University into the most elite college for supes and she takes a special interest in Marie when she arrives on campus.


Maddie Phillips plays Cate Dunlap, a junior at Godolkin University who is good friends with Jordan and Andre. Cate is able to push people to do anything she commands using the touch of her hands, which she uses to her advantage. Powerful and confident, she's also Luke's girlfriend, making her one of the most popular supes on campus.


London Thor and Derek Luh play Jordan Li, a competitive student at Godolkin University who will do anything to get to the top. They have a unique ability of changing between male and female forms, through which different powers manifest— the man is dense and indestructible, while the woman is agile and can launch energy blasts. Their distinct sets of powers make them a standout TA at Brink's School of Crime Fighting.


Asa Germann plays Sam, a troubled supe who is desperately trying to escape his unfortunate circumstances. He's extremely powerful, with super strength and invulnerability. Despite having a good heart, he's plagued by his hallucinations, which sometimes make it hard for him to discern between what is—and is not—reality.


Patrick Schwarzenegger plays Luke Riordan, who is also known by his superhero name, Golden Boy, because of his ability to light his entire body on fire. He is a senior at Godolkin University and is in the top rank, having the brightest prospects of joining The Seven.


Sean Patrick Thomas plays Polarity, Andre's father and largely celebrated Godolkin University alumnus and trustee. Polarity expects his son to follow in his footsteps by taking over the Polarity name when he retires. He believes Andre is destined for The Seven and will stop at nothing to make his dream become reality.

Clancy Brown plays Professor Rich "Brink" Brinkerhoff, a renowned professor of crime fighting at Godolkin University who taught superheroes such as A-Train, Queen Maeve, and The Deep. He is dedicated to finding the top new talent at Godolkin University to join The Seven, and believes Golden Boy has what it takes to be next.

Marco Pigossi plays Dr. Edison Cardosa, a gifted doctor with ties to Godolkin University.
---
American Horror Story: Delicate
Finally, Spoiler TV also has a synopsis for "Multiply Thy Pain," the season premiere of American Horror Story: Delicate.
After multiple failed attempts of IVF, actress Anna Victoria Alcott wants nothing more than to start a family. As the buzz around her recent film grows, she fears that something may be targeting her - and her pursuit of motherhood. Written by Halley Feiffer; directed by Jessica Yu.
---
Want more io9 news? Check out when to expect the latest Marvel, Star Wars, and Star Trek releases, what's next for the DC Universe on film and TV, and everything you need to know about the future of Doctor Who.