LG outs a new Android Wear watch, Android is better than iOS (at least in this one way), and these One (M9) rumors seem more true than false. All this and more in today's BitStream.
LG's G Watch R goes from sporty to spiffy
While everyone wasn't looking, LG took the opportunity late Sunday night to reveal at least one of its Mobile World Congress secrets—the LG Watch Urbane. As the picture above shows, the watch is basically a G Watch R but now with an all-metal watchface instead of its plastic-y Casio G-Shock shell.
The Urbane comes with the same plastic OLED display and pretty standard smartwatch specs including a full circle 1.3-inch display, 1.2GHz Snapdragon 400 processor, 512MB of RAM, and two color choices: gold and silver.
G/O Media may get a commission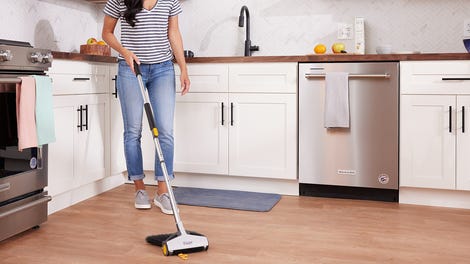 BOGO 50% Off
Flippr - BOGO 50% Off
The timing is suspiciously close to the launch of the Apple Watch, which should be shipping in April, according to Tim Cook. The Apple Watch also has a sporty, plastic-band base model for around $350 but will also be offering a 14k gold variant that will be so expensive, Apple has been outfitting its stores with special safes just to house them.
LG doesn't include pricing or shipping information in its original press release, but no where does the Korean company use the word "karat" so we can probably expect the price to be reasonable, but most likely a little north of the $300 G Watch R. [LG]
Android is better than iOS (when it comes to crashing apps)
Android versus iOS. Each has its individual software strengths and design weaknesses. But since Android and iOS have existed in the same smartphone universe, there has been one accepted truism—iOS is more stable than Android. You can chalk it up to closed versus open ecosystem or the analogy that iOS is like a finely-crafted tool and Android is the Swiss Army knife of smartphones.
But a new report from Crittercism says that iOS is now more likely to crash apps than Android. The margin is small, only 0.2 percent, but it's the first time in a long time that the tables have turned. Android has been slowly decreasing its app crash rate while iOS actually jumped up from 1.9 percent to 2.2 percent with iOS 8. But it looks like Apple already knows there's a problem, which is why rumors say iOS 9 will just be focused on the operating system not sucking.
Virtual reality for the whole family
Virtual reality is an amorphous blob beginning to take form. It's safe to say that we can at least expect to use headsets. They might have hand tracking installed or maybe that will be a next-generation feature, but everyone from massive corporations, eager startups, and garage tinkers are messing around with the new platform, and honestly—anything is possible.
Like this virtual reality projector, called Immersis, that instead of strapping hardware to your face, it turns whatever room into your own holodeck. The lamp is pretty neat, looking like an evil Pixar mascot, but don't get too excited just yet. The concept is still in the pre-Kickstarter phase, and if there's anything we've learned from this VR revolution, it's that Kickstarters can take months, even years to come out with anything ready for purchase. Oculus Rift 2016? [Wired]
Rumortown
Your Apps, Updated
De(vices)
Bucket of Random
What You Might Have Missed On Gizmodo
Please, Apple —Anyone—Fix My Shitty Smart Car
The Best New Windows 10 Phone Features in 6 GIFs
All the Tech We've Used to Intercept Every Kind of Communication
New Nintendo 3DS Review: a Terrible Name for a Worthy Successor