Sure, you've all watched Christopher Eccleston and Sienna Miller act out your childhood fantasies as the charismatic villains in GI Joe: The Rise of Cobra, but did you stop to wonder what it was like for the lowly Cobra grunt?
Deadly Mississippi Tornado Kills More Than 2 Dozen | Extreme Earth
In celebration of this weekend's toyetic toy epic, the website of literary magazine McSweeney's has given Keith Pille's Journal of a New Cobra Recruit the spotlight of its front page again, allowing a new generation of cynical reader the chance to glimpse behind the scenes of what it takes to turn a man into an unstoppable faceless (non-)killing machine:
June 16, 1986
First day of boot camp was a bear. All of the other boots seem like nice guys. Don't know what any of them look like because the first thing they did when we got here was give us blue helmets with black hankies to cover up our faces. I'm getting pretty good at recognizing people's eyebrows though.

Figured we'd do a lot of exercise today, but we didn't do as much as I thought. Mostly just running out of a door and yelling "COBRA!" at the top of our lungs. I got pretty good at it. Now I can sound awful scary when I yell "COBRA!" You wouldn't think it would wear you down, but boy, am I pooped.
If that's not enough, you can also revisit Pille's Journal of a Seasoned Cobra Veteran:
June 10, 1987

My first day on duty at the Terrordrome! What an experience! It was like being on a Hollywood red carpet, I saw so many heavy hitters! I'd barely walked in the door when I saw this beautiful woman in the tightest uniform I've ever seen. I was checking her out when I realized it was the Baroness! Live and in the flesh! That lady really knows how to make the COBRA emblem look good. (I shouldn't say that. The Baroness is a valued leader in the COBRA organization, and it's not right for me to objectify her.)
G/O Media may get a commission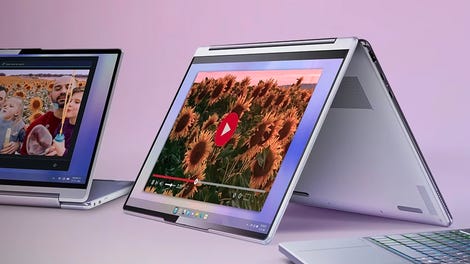 up to 70% off
Lenovo Spring Clearance
By the time you're done, you too will want Pille to write the next Joe movie.