Citing "five sources with knowledge of the conversation," Buzzfeed News reports that National Security Adviser H.R. McMaster called his commander-in-chief an "idiot" and a "dope" during a private dinner with Oracle CEO Safra Catz. Catz has had a notably close relationship with the Trump administration and denied the comments when asked by Buzzfeed.
Catz, who has served as co-CEO of Oracle's massive database management operation alongside Mark Hurd since 2014, has been cozy with the Trump team from the beginning of its time in power. In December of 2016, she joined the executive committee of the Trump transition team, and she sat at the humiliating roundtable with other tech leaders at Trump Tower that same month. Her name has been floated for positions in the administration, but so far, she's stuck with collecting her multi-million dollar salary at Oracle. According to Buzzfeed's sources, Catz had a private dinner with McMaster back in July at the Washington DC restaurant Tosca. During the evening, McMaster allegedly made several disparaging remarks about Trump's mental capacity, saying that he lacked the "necessary brainpower" to understand matters under consideration by the National Security Council and that the president has the intelligence of a "kindergartner."
Buzzfeed claims that four of its sources heard the account of McMaster's comments directly from Catz herself. A sixth source wasn't familiar with the dinner but confirmed that they'd heard similar comments from McMaster. From the report:
Both Oracle and the Trump administration heatedly denied the comments that Catz later recounted.

"Actual participants in the dinner deny that General McMaster made any of the comments attributed to him by anonymous sources. Those false comments represent the diametric opposite of General McMaster's actual views," said Michael Anton, a spokesman for the National Security Council.
G/O Media may get a commission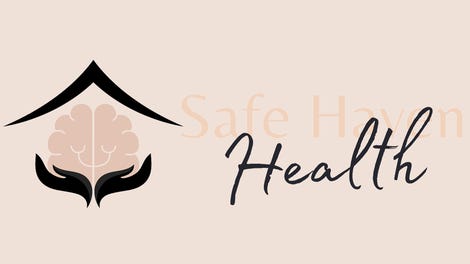 Addiction counseling
Safe Haven Health
Oracle senior VP for government affairs Ken Glueck was also reportedly present at the dinner, and did not respond to requests for comment until Buzzfeed contacted the NSC. When he did eventually respond, he denied that any of the comments were said by McMaster and claimed the topic of conversation centered on China. Two sources told Buzzfeed that NSC officials threatened to retaliate against "several figures with knowledge of the July dinner if they spoke to BuzzFeed News." When reached by Gizmodo, a spokesperson for Oracle declined to comment. The White House has not yet replied to a request for comment, but we'll update this post when they do.
It's easy to imagine McMaster making the comments described in the report. He's an experienced military man who is often described as one of the "adults in the room," making sure that Trump doesn't start flinging nukes because someone mocked his hands. But as we've seen with White House Chief of Staff John Kelley, the adults in the room often get drawn into petty squabbles and act irresponsibly. While it wouldn't necessarily be irresponsible to call Trump an idiot, true responsibility would entail saying it publicly before the man gets us all killed.
Something else to keep in mind is that none of these sources are claimed to have been present at the dinner, and this administration is well known to be populated with leakers who plant stories about their rivals as they jockey to be the one with Trump's attention. During the 2016 campaign, Governor Chris Christie was widely mocked as reports came out that he'd been reduced to Trump's "manservant," going on runs to fetch McDonald's. Last week, Politico reported that former Trump aide Sam Nunberg claims that he made up that story to make Christie look bad. "The sad reality is that it was believable," Nunberg laughed.
McMaster has pointedly been the subject of criticism from alt-right figures like pizzagate-promoter Mike Cernovich, as well as left-leaning commentators like Glenn Greenwald. On both sides, McMaster is seen as a hawkish "globalist" who is too ready and willing to use military power.
On the other hand, similar reports emerged in October claiming that Secretary of State Rex Tillerson had privately called Trump a "moron," and his subsequent refusal to deny that remark led to a general acceptance that there was some truth to it.

Another interesting piece of the puzzle is a report from Axios back in August that claimed billionaire Republican donor Sheldon Adelson was uncomfortable with McMaster and that he was supporting a campaign to push the national security advisor out of his position. Adelson said at the time that the Oracle CEO had described a dinner conversation with McMaster that "certainly enlightened me quite a bit." Whether or not these two situations are connected is unclear, but the Axios report came just a month after Catz's dinner with McMaster.
Some Silicon Valley execs like Apple CEO Tim Cook and Facebook CEO Mark Zuckerberg have been mildly critical of Trump's policies, but have still worked with the administration. Catz has mostly been on board with Trump since her original choice for president, Marco Rubio, was trounced by Trump's relentless mockery. The fact is, Apple and Facebook are both far more publicly facing companies, and Oracle is in a better position to avoid weighing in on the unpopular president's antics.
Still, if Catz has been going around telling people about McMaster's assessment that Trump is a dumbass, it would certainly indicate that she fits in with the backbiting staff that simultaneously knows how unqualified the president is and does nothing about it. To paraphrase Sam Nunberg, the sad reality is that these comments are believable.
[Buzzfeed]