As lawmakers make their way into the House chamber this week nearly two years after the January 6 attacks on the nation's Capitol they will do so with one less piece of equipment present. With the anniversary just three days away, Axios notes, the newly controlled Republican House of Representatives has opted to remove a metal detector some of its members described as an, "unnecessary disruption."
Democrats previously in control of Congress required individuals entering the House chamber to first pass through the metal detector to enter in the weeks following the attacks which left five people dead and many more injured. At the time, Acting House Sergeant-at-Arms Timothy Blodgett said the magnetometers were being deployed to ensure compliance with already in place regulations preventing firearms and incendiary devices within the building.
Predictably, Republicans reacted with immediate outrage, with some like Oklahoma Representative Markwayne Mullin claiming the security measures violated his constitutional rights. Other representatives from both sides of the aisle reportedly complained that the screenings led to annoying long lines.
In response to growing noncompliance from Republicans, Democrats established fines—$5,000 for the first offense and $10,000 for the second—for lawmakers found to have avoided the security screening. At least six GOP lawmakers were reportedly fined last year for violating those rules.
G/O Media may get a commission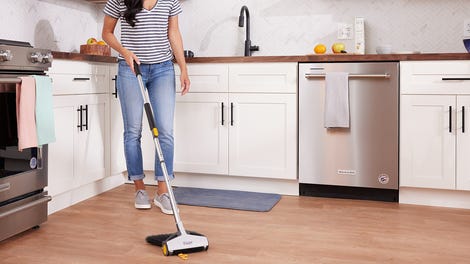 BOGO 50% Off
Flippr - BOGO 50% Off
In a twist last February, a group of Republican lawmakers sitting on the Committee on House Administration tried to fine then-House speaker Nancy Pelosi herself $5,000 for allegedly skirting past the security checkpoint. Similar rounds of bickering continued throughout the rest of the year. A new rules package proposed by the incoming GOP house would eliminate fines for members who fail to comply with the screenings or "unscientific" mask mandates.
Several Republican lawmakers, including gun-toting Colorado representative Lauren Boebert, who was herself fined for setting off the machines, cheered their removal.
"I think they [the metal detectors] should be removed from the Capitol, filled with Tannerite and blown up," Boebert told a New York Post reporter. Boebert wouldn't answer one way or another when asked if she intended to bring her firearm into work. "They [other lawmakers] should not feel unsafe," Boebert added. "If they do, they should come see me for a concealed carry weapons permit and I can make sure they are locked and loaded in Washington, DC, legally."