At Apple's big developers conference yesterday, Tim Cook introduced a lot of products aimed to kill off the competition. The most ambitious was Apple Music, a Beats-powered music service, that Cook says, will change the way you listen to music forever. The target is everyone—Spotify, Pandora, Sirius—but no one seems scared.
Technology is filled with all kinds of rumors and speculation — real and fabricated. BitStream collects all those whispers into one place to deliver your morning buzz.
The collective sigh of relief heard around the online music community began with one (now deleted) tweet from Spotify's CEO Daniel Ek. It was short and to the point:
It didn't stop there. Several anonymous music execs told The Verge that Apple Music will no doubt be successful but not iTunes-level successful. Translation: Apple isn't going to come into our house and fuck up everything again.
Of course, some companies seemed to be extending the Oliver Branch of Welcome to Apple for joining the music streaming crusade—except when it was really a sly and kind of dick-ish backhanded compliment. For example, Rdio used Apple's own Welcome, IBM. Seriously. ad against them. Take a look:
G/O Media may get a commission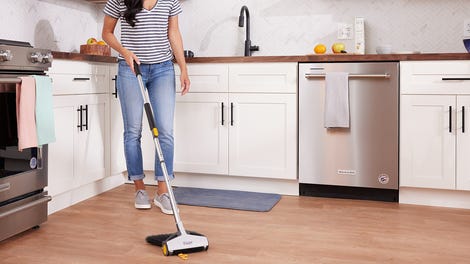 BOGO 50% Off
Flippr - BOGO 50% Off
We really don't know quite yet if Apple does have an industry killer on its hands or if it'll be just one in a crowd. But with Apple Music also coming to Android, Apple's here to play and the competition better be as well.
In a totally unrelated note, I'm going to put this Steve Ballmer quote about the iPhone from 2007 right here. No reason:
There's no chance that the iPhone is going to get any significant market share. No chance. It's a $500 subsidized item. They may make a lot of money. But if you actually take a look at the 1.3 billion phones that get sold, I'd prefer to have our software in 60% or 70% or 80% of them, than I would to have 2% or 3%, which is what Apple might get.
---
The Best Cheap(er) Smartphone: OnePlus, creators of the inexpensive smartphone wonder known as the One, just made it permanently cheaper—$50 cheaper in fact. That's $250-$300 for an absolutely great device. But what's more interesting is that the new OnePlus Two must be very, very close. [SlashGear]
A Brave Drone World: Drones are great, but they're also battery gluttons that need a recharge with annoying frequency. That makes their applications for time-intensive missions pretty terrible. But Boeing's new patent dreams of up a world where drones can fly forever with the help of a retractable charging tether. Yep! [Business Insider]
More Bad News for News: Apple launched its News app, a replacement for Newsstand, yesterday with a short demo and little fanfare, but the app is another step in the increasing volatile world of publishing. Though maybe great for users, Apple is currently working on "content guidelines" for the News app, which is already raising some ire. [Wall Street Journal]
Everything You Might Have Missed on Gizmodo
Apple Music Hands-On: I Can't Tell You If It Works But It Looks Cool
Art Imitates Life, Silicon Valley Imitates Gizmodo.com
Everything Apple Tried to Kill Today at WWDC 2015
iOS 9 Just Made the iPad More Work Friendly With Multitasking