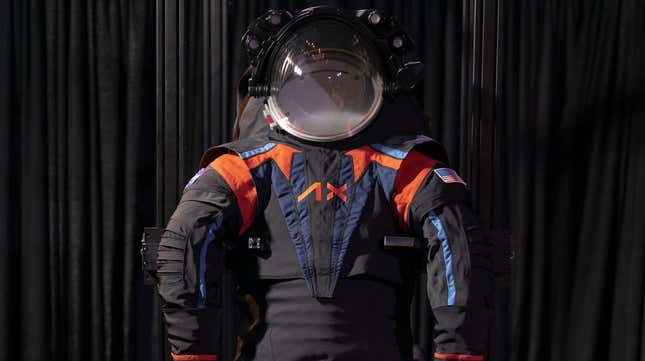 NASA has asked two of its commercial partners to develop spacesuit designs for different tasks than the ones initially assigned to them, with the space agency looking to have backup options should any issues arise in the future.
China's Plan to Land Astronauts on the Moon
Axiom Space and Collins Aerospace were awarded task orders under existing contracts with NASA, each worth $5 million, the space agency announced on Monday. Axiom Space will develop its spacesuit design so that it can also be used in low Earth orbit, while Collins Aerospace will work on a spacesuit that can be donned by astronauts on the surface of the Moon.
The two companies were awarded their first spacesuit contract with NASA in June 2022 to develop astronaut attire for the International Space Station, as well as the Artemis missions to the Moon. Earlier this year, Axiom Space unveiled the next-generation spacesuit that will be worn by the Artemis astronauts on the lunar surface under its initial $228.5 million contract. Collins Aerospace is still working on its own spacesuit design to be worn by astronauts in the microgravity environment outside the space station for its own $97.2 million contract.
Under the new task orders, each company will continue developing their spacesuits "to perform in an environment different from that outlined in the scope of their initial task order award," NASA wrote in a statement.
"These task orders position NASA for success should additional capabilities become necessary or advantageous to NASA's missions as the agency paves the way for deep space exploration and commercialization of low Earth orbit," Lara Kearney, manager of the Extravehicular Activity and Human Surface Mobility Program at NASA's Johnson Space Center, said in the statement. "Using this competitive approach we will enhance redundancy, expand future capabilities, and further invest in the space economy."
Aside from serving NASA's spaceflight ambitions, the new task orders could also better serve the growing interests of the space industry. Axiom Space is developing its own commercial space station in low Earth orbit, so a spacesuit designed for the microgravity environment might come in handy.
"Aligning our spacesuit architecture for commercial LEO, lunar, and ISS is proving to be of great benefit in terms of streamlining designs and continuing to deliver the best value to NASA, while serving our future commercial astronauts on Axiom Station by the end of the decade," Mark Greeley, Axiom Space EVA program manager, said in a statement.
NASA's task orders for its commercial partners are another example of the space agency relying on the private space sector to further advance its missions, essentially cutting cost by renting outfits for its astronauts rather than owning them.
Want to know more about humanity's next giant leap in space? Check out our full coverage of NASA's Artemis Moon program, the new Space Launch System (SLS) rocket and Orion spacecraft, the recently concluded Artemis 1 mission around the Moon, the four-person Artemis 2 crew, NASA and Axiom's Artemis Moon suit, and the upcoming lunar Gateway space station. And for more spaceflight in your life, follow us on Twitter and bookmark Gizmodo's dedicated Spaceflight page.