North Korea has been 30 minutes behind South Korea ever since Kim Jong Un created "Pyongyang Time" in 2015. But starting May 5th, North Korea will adjust its clocks to sync with South Korea in yet another step toward normalized relations, according to state news agency KCNA and Reuters.

North Korean dictator Kim Jong Un made a historic trip across the DMZ to South Korea last week to meet with South Korean president Moon Jae-in. The dialogue was tremendously productive, and both sides are talking about an end to the Korean War, though the plan is short on specifics.
Nonetheless, the meeting is creating cautious optimism around the world. And one small symbol of peace and goodwill is the reported return of North Korea to the same time zone as South Korea, precisely nine hours ahead of Greenwich Mean Time (GMT).
Why was North Korea thirty minutes behind the South? It was apparently a point of nationalistic pride. North Korea announced in 2015 that it would return to the way that the Korean peninsula kept time before Japanese occupation from 1910 to 1945. Japan changed Korea's way of keeping time in 1912.
G/O Media may get a commission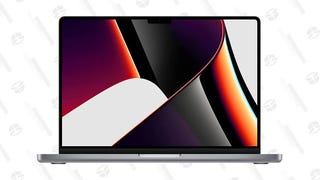 Save $300
2021 14" 1TB MacBook Pro
"The wicked Japanese imperialists committed such unpardonable crimes as depriving Korea of even its standard time while mercilessly trampling down its land with 5,000 year-long history and culture and pursuing the unheard-of policy of obliterating the Korean nation," North Korean state-run media outlet KCNA said in 2015.
The Blue House in South Korea tweeted a photo of the two clocks that sparked the most recent change. Kim was reportedly distraught seeing the two clocks on the wall in the South—just another way that North and South Korea have drifted apart since the first Cold War.
But North Korea isn't the only place with a time zone that's out of step with the rest of the world. There are a surprisingly high number of cities and countries in the world that are either 15 or 30 minutes away from what most of the world considers "normal." Newfoundland in Canada, as just one example, is 2.5 hours behind Greenwich Mean Time (GMT).