Archaeologists working at a site in Tel Hazor National Park in north Israel have unearthed the base of a unique sphinx. It features a hieroglyphic inscription linking it to an ancient Egyptian pharaoh who was one of the builders of the Giza pyramids. These adorable little paws date back to 2,500 BCE.
It was discovered by professor Amnon Ben-Tor and his team from the Hebrew University's Institute of Archaeology. The inscription on the base bears the name of the Egyptian pharaoh Mycerinus, who ruled in the third millennium BCE, about 4,000 years ago. It's the only known Sphinx of this king found anywhere in the world (including Egypt), and is the only piece of a royal Sphinx found in the eastern part of the Mediterranean (the Levant area).
Along with the king's name, the inscription reads, "Beloved by the divine manifestation… that gave him eternal life."
Archaeology News Network explains how it got there:
The Sphinx was discovered in the destruction layer of Hazor that was destroyed during the 13th century BCE, at the entrance to the city palace. According to the archaeologists, it is highly unlikely that the Sphinx was brought to Hazor during the time of Mycerinus, since there is no record of any relationship between Egypt and Israel in the third millennium BCE.

More likely, the statue was brought to Israel in the second millennium BCE during the dynasty of the kings known as the Hyksos, who originated in Canaan. It could also have arrived during the 15th to 13th centuries BCE, when Canaan was under Egyptian rule, as a gift from an Egyptian king to the king of Hazor, which was the most important city in the southern Levant at the time.
G/O Media may get a commission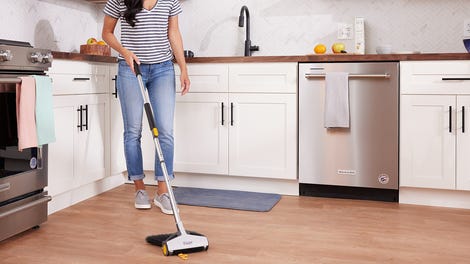 BOGO 50% Off
Flippr - BOGO 50% Off
Image: Hebrew University of Jerusalem.