Weapons. Toys. Entire skulls. There's no limit to the objects we can 3D print these days, but the materials themselves haven't evolved as quickly—we're still stuck in a world of plastic, steel, and ceramic. That's all about to change, thanks to the work of a small Oakland fabrication studio called Emerging Objects.
Emerging Objects is actually the project of two architects, Ronald Rael and Virginia San Fratello, who teach a 3D printing studio at Berkeley. But unlike most 3D printing research these days, they're not interested in the machines—instead, they focus on what goes into them. "Many people are focused on machines that print plastic, " Rael told me over the phone yesterday. "We're looking at itom the other direction, at the materials themselves."
That "other direction" is organic and renewable: salt harvested from San Francisco Bay, wood pulp, and clay. Using a standard powder-based 3D printer, they and their students have figured out how to print bricks, components, and furniture using recyclable materials. What does 3D-printed wood look like? Weirdly realistic: it has a faux grain, simply because of the layered printing process. The salt, meanwhile, looks like "solid milk," to borrow Rael's words. Shockingly, it's all super strong, thanks to reinforcement techniques developed in-house—their printed cement is actually stronger than standard stuff. But most importantly? It's 90% less expensive that current 3D printing technology.
It's hard not to go wild thinking about the potential for technology like this. Right now, the group is finishing a room-sized object printed with salt harvested from the Pacific, minutes away from their studio. Imagine being able to harvest all of the materials you need to build from local sources—beyond the sheer savings on materials, it'd be fascinating to see local vernacular reemerge in architectural culture. Or to see cities deploying printers to fix infrastructural problems using super-strong local materials. Or just to be able to replace bricks in your wall with ones you designed yourself. "We're using waste products from the lumber industry and salt, a renewable and inexpensive resource," says Rael. "It's certainly an ecological way to think about 3D printing."
G/O Media may get a commission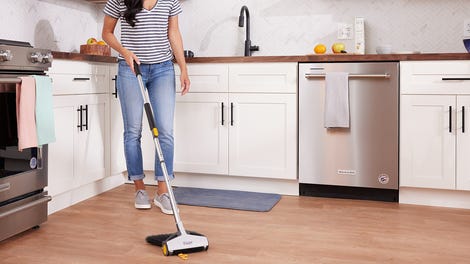 BOGO 50% Off
Flippr - BOGO 50% Off
Will we ever be able to buy these alchemical recipes? Actually, yes: the duo plan to launch a spin-off company by the end of the year. If all goes well, you'll be able to buy their mixes by the pound—starting with cement. [Emerging Objects]