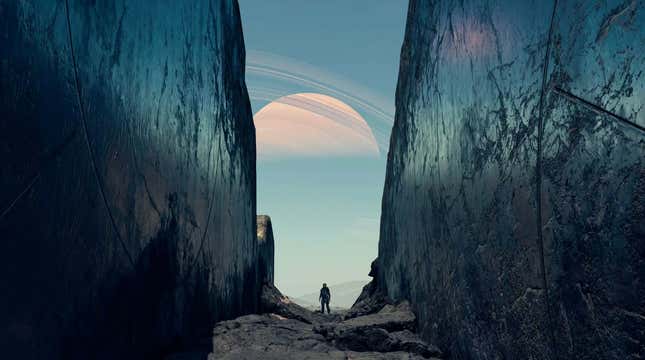 Audiences have been floored by Starfield, the new Bethesda game with seemingly no limits. Players on PC, however, have been noticing issues while whipping around the Settled Systems and hunting down alien artifacts, with those on Nvidia and Intel having an especially difficult time.
Buy Now or Wait? How to Avoid Tech Buyer's Remorse
Digital Foundry, a video game and tech content studio, has unveiled a 32-minute-long video deep dive into some of the issues with Starfield on PC. Digital Foundry's Alexander Battaglia called the game's performance on PCs with Nvidia and Intel graphics cards a "bizarrely worse experience" when compared to competitor AMD. As The Verge notes, AMD is an exclusive partner with Starfield that the company's senior vice president Jack Huynh says will "unlock the full potential" of the game, indicating that Starfield is potentially better optimized for this particular brand of cards.
While users may be experiencing hiccups on PC including ghosting effects and flickering graphics, Bethesda is steadfast that the game is plenty fine on PC. Citing fan feedback, Bloomberg asked Bethesda CEO Todd Howard why the developers did not optimize Starfield for PC. He replied: "We did, it's running great." Howard also said that Bethesda "push[ed] the technology" for the game and that users may simply need to upgrade their PC.
While users on PC may experience some issues, Starfield has been lauded for its performance on consoles, even the less-powerful and cheaper Xbox Series S, says IGN. This is mainly due to Starfield having a locked frame rate of 30 frames per second on consoles. That said, Digital Foundry claims that PC is the best way to play Starfield, hands down. More specifically, Battaglia says that load times are drastically reduced on PC—Xbox Series X took nearly three times as long to load than an Intel PC in some cases. While AMD PC users may reign supreme, a lot of these issues that may come on consoles or Nvidia/Intel chips will probably be overlooked by novice gamers who are more invested in the sheer size of the Starfield as well as the endless supply of different, lootable items.