The respite from last year's record hurricane season was too short and unsettled for residents from Houston to San Juan. And now it's almost over.

On Thursday, the National Oceanic and Atmospheric Administration (NOAA) released its outlook for the 2018 Atlantic hurricane season, which officially begins on June 1 (though it could get underway before then). While forecasters are expecting a season that's near or slightly above average in terms of storm activity, they warn that all it takes is one storm to destroy homes and put people in harm's way.
The forecast calls for 10-16 named tropical storms, which have winds in excess of 39 mph. Of those storms, 5-9 could attain hurricane status and 1-4 could become Category 3 or greater. The outlook reflects the state of a couple big climate patterns that affect hurricane activity.
The first is that the Atlantic Multidecadal Oscillation is in a weakly positive phase. That means warmer ocean temperatures in the Atlantic. Hurricanes feed on warm water, and can rapidly intensify in areas where sea surface temperatures are above 28.5 degrees Celsius (83 degrees Fahrenheit) so the warm AMO bumps up the odds of more hurricane activity.
Neil Jacobs, the assistant secretary of commerce for environmental observation and prediction at NOAA, cited near-normal sea surface temperatures in the Caribbean and Gulf of Mexico as a reason to temper the forecast a bit, as well as the potential emergence of El Niño, a climate pattern in the tropical Pacific that kick up winds that are unfavorable to hurricanes in the Atlantic basin, later this fall.
G/O Media may get a commission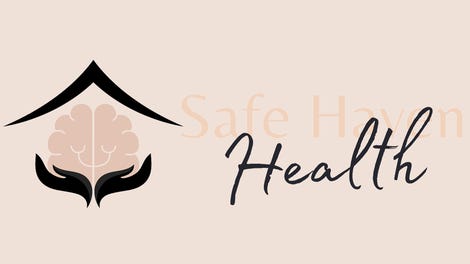 Addiction counseling
Safe Haven Health
The near- or slightly above-average forecast still isn't cause for complacency, though.
"Regardless of seasonal hurricane prediction, Atlantic and Gulf coast residents need to prepare every single hurricane season," Gerry Bell, the lead forecaster at the NOAA National Hurricane Center, said at a press event announcing the forecast. He stressed that doesn't mean just people along the immediate coast, but also inland where damage from winds and torrential rain can take a huge toll (see Puerto Rico's forests, for example).
With last year's catastrophic hurricane season, complacency seems unlikely. In 2017 forecasters were predicting an above average hurricane season, but the season unfortunately outperformed even that forecast. Six Category 3+ storms formed, including hurricanes Harvey, Irma, and Maria. Harvey trails only Katrina as the costliest storm in U.S. history, while Maria could set Puerto Rico back decades. Irma ravaged Florida's Everglades. 
People living in areas affected by these storms are still recovering. Puerto Rico continues to have a grid in crisis, and Houston has seen an uptick in homelessness driven by Harvey. That means there are more vulnerable people and infrastructure that could be in harm's way when the next storm rolls through.
While the seasonal forecast doesn't provide information on when hurricanes could form or where they hit, its release is a reminder that now is the time get your act together if you live on or near the coast.