The beauty of Lego is that anyone, be they a toddler or retired, can use the toy to build whatever they can imagine. However, there are some Lego fans who are a lot better at turning a pile of plastic bricks into a masterpiece, and some of their most amazing creations have been collected into a new book from No Starch Press.
Deadly Mississippi Tornado Kills More Than 2 Dozen | Extreme Earth
But don't mistake Dennis Glaasker and Dennis Bosman's The Art of Lego Scale Modeling for the toy catalogs that Lego puts out every so often. These models won't ever be available online or in toy stores—they're completely custom creations. And in terms of size, detailing, and accuracy, they make the vast majority of Lego's official sets look like they were created by amateurs.
The 204-page hardcover book features over 50 different Lego models from builders around the world that includes everything from trucks, to cranes, to military vehicles, to even a section dedicated to trains. But to call these models simply 'detailed' doesn't even come close to the level of realism these Lego masters strive to recreate using nothing more than those plastic toy bricks.
G/O Media may get a commission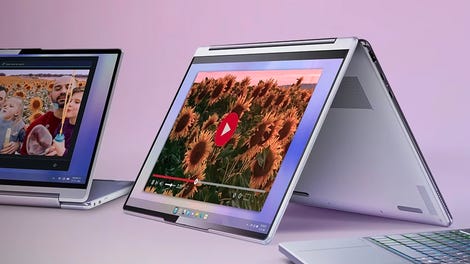 up to 70% off
Lenovo Spring Clearance
Take this Grumman F-14A Tomcat model built by Ralph Savelsberg, for example. The subtle contours of the aircraft's nosecone have been painstakingly and perfectly recreated using a tiered assembly technique, and the aircraft's pair of vertical stabilizers are ever-so-slightly angled to the left and right just like on the real fighter. Most builders wouldn't even bother with details like that, but that's what sets the models included in this book apart from so many others you'll find online.
The Art of Lego Scale Modeling will also be available as an ebook, making it more convenient to browse on your tablet during your morning commute. But we'd actually recommend pre-ordering the printed version, if only for the gorgeous giant photos of all the models featured throughout.
Some have been photographed in a studio setting against a neutral sweep, but many have been taken outdoors and photographed in realistic settings. And often times it's hard to tell the models from the real thing.
The book just isn't a bunch of Lego eye candy, though. The authors have also included descriptions about the real-life versions of each vehicle, as well as the steps and techniques used by the builders in their pursuit of extreme accuracy. That includes everything from photographing the real-life version of a vehicle from every imaginary angle, to digging up technical diagrams online to ensure the scale dimensions are just perfect.
It comes across as much of an obsession as an art, but as you flip through the pages of this book, it's hard to argue with the process when the results are so impressive.
If you occasionally find yourself going down a Lego internet hole at work, or are as blown away as we are by an over-the-top creation like this mobile Lego crane, The Art of Lego Scale Modeling will certainly be a worthwhile addition to your library when it's officially available on September 21.
Despite the advanced building techniques on display, The Art of Lego Scale Modeling would certainly be a useful learning tool for Lego fans looking to improve their skills. But long-time builders will also find models to be simply amazed at, or inspiration for a new project. That being said, even casual Lego fans who aren't active builders will certainly enjoy gawking at all the pretty pictures in this book—again and again. We've been through it from cover to cover a few times already, and are still finding random details in models we didn't catch the first time through. [No Starch Press]
---
You're reading Leg Godt, the blog with the latest Lego news and the best sets in the web. Follow us on Twitter or Facebook.