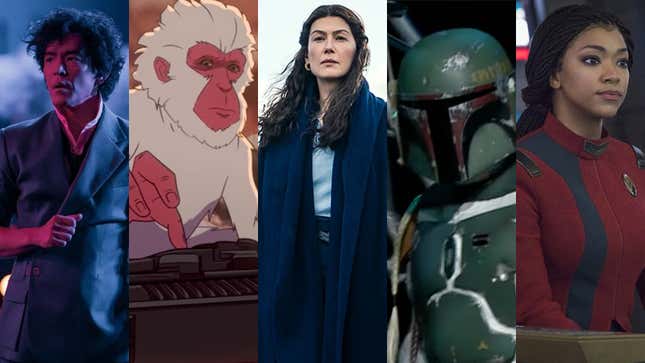 The Nerd's Watch just got an upgrade. After years of customizing the most enjoyable titles in sci-fi, fantasy, and horror movies and TV from the "original" streamers, io9 has decided to kick things up a notch. Folks, there may be too many streaming services.

You're still going to get all the best new films and TV coming to Netflix, Hulu, Amazon Prime Video, Disney+, and HBO Max, but now we're adding Paramount+, Shudder, and Peacock to the list (plus others when relevant). That's a lot of content so, to help, the whole io9 team is pitching in from now on. We'll leave you to guess who wrote which blurbs (mwuahahaha). Take a gander at the best of what's streaming in November 2021. If you're just interested in the services you subscribe to, you can get to them directly here:
Updated with fixed links, apologies.