74 days after the iPhone was introduced at $600 a pop (six hundred dollars), one million were sold. The Droid, at $200: 1.05 million. The Nexus One? An estimated 135,000 units. By any measure, that's a total sales flop.
Is AI Moving Too Fast? | Future Tech
These numbers don't add up because the phone is good.
The Nexus One is only sold online and though T-Mobile, but 135,000 units is a ridiculously tiny amount. Especially when the Nexus One was announced for a long time on the most popular web page in the world: The Google home page. Only the Nexus One and Google's Chrome have been announced in that sacred place, which is used by a gigazillion people every day. It's the most watched, most expensive advertising spot on the planet.
Even worse: The sales rate is declining. After its first month, the Nexus One sold 80,000 units. That's means that only 55,000 additional units sold in the next month. For a cellphone that is being named and talked about every single day by every single tech publication, and often mentioned in the mainstream media, that's quite embarrassing.
G/O Media may get a commission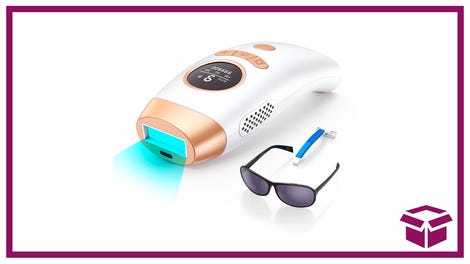 58% Off + Coupon
IPL Hair Removal Device
Why is this happening? Again, the Nexus One is a nice cellphone. Is it really that you can only buy it online? The iPad sold online, for a higher price and without no phone capabilities, yet it sold an estimated 152,000 units in the first weekend. And products like the Kindle are doing good sales with an online-only sales model.
The problem doesn't seem to be about awareness of the product, either. According to Crowdscience latest market study:
Awareness of the Google Nexus One phone itself following launch was found to be 91% amongst iPhone users, 75% amongst Blackberry users, and 73% amongst users of other smartphones.
So, practically, most of the smartphone users out there know about the Nexus One.
Perhaps is a combination of reasons or something else we are missing, but somewhere in Cupertino, someone is laughing this morning. [Silicon Alley Insider]