Get ready, because rumors are saying that Apple, Samsung, and others have plans to bring actual bendable phones to market within the next few years. But before than can happen, there's some important prep that needs to get ironed out first. That's where the dual-screen ZTE Axon M comes in.

Featuring 5.2-inch full HD screens on both its front and back, in a way, the Axon M brings a bit of the 2-in-1 spirit from the laptop market into the smartphone world. But then, it goes one step further by letting you combine both screens into one big-ass display, albeit with a not-so insignificant gap running down the middle.
But that's not all, because having a display on both sides of the phone impacts its design in other ways too. While the Axon M is a bit thick thanks to its dual screens, those screens also let ZTE simplify its design by equipping it with just one 20-megapixel camera. That means the same camera you use for regular shots is the one you use for selfies too, which could be a boon for people looking for super-high resolution narcissism. All you have to do is point the phone where you want to shoot and switch the viewfinder, instead of the camera, from one side to another as needed. You also get a decent, but not super new Qualcomm Snapdragon 821 CPU, 4GB of RAM, 64GB of storage and microSD card expandability.
G/O Media may get a commission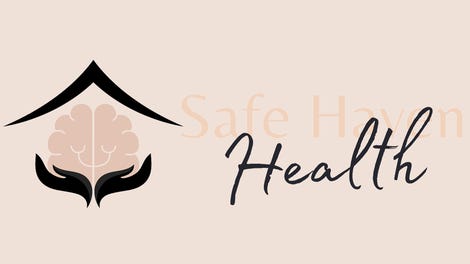 Addiction counseling
Safe Haven Health
But perhaps the biggest change that needed to happen on the Axon M was on its the software, because with double the real estate to work with, ZTE needed to build out the framework that would let its phone multitask, screen mirror and watch videos to the best of its ability. That's when ZTE got some help from Google to add Android-wide support for its dual-screen mode much in the same way apps support phones that have an extra-wide 18:9 aspect ratio, like the Galaxy Note 8 or Pixel 2 XL.
Despite support from Google it still means developers still need to go in and enable that functionality individually for things to work as seamlessly as ZTE would like. But once they do, those same software tweaks should work on phones with bendable, expanding displays in the future too, at least on Android.
That said, as fun as a big-ass screen is, because of the break that runs down the middle and the square aspect ratio you get when the two screens are slammed together, watching videos on the Axon M is kind of like watching something at a bar with one of those multi-tv setups. All that real estate is nice, but it's clunky.
Where the Axon M really seems to shine is multi-tasking. You can have a video running on one screen with social media on the, which could turn the Axon M into an excellent phone for live tweeting while on the go. And in other software such as ZTE's default apps or Google apps like Docs and Sheets, the Axon M uses the tablet version of the app so you can have more powerful, desktop-like working environment.
However, all that glass does have me slightly concerned about durability, because now, almost anytime a scratch appears, it's going to mess up the phones viewability.
But the worst thing about the Axon M is that due to ZTE's partnership with DirecTV, this phone is going to be an AT&T exclusive. The Axon M should be available later this fall for around $600, although we're still waiting for official pricing to be announced later today.