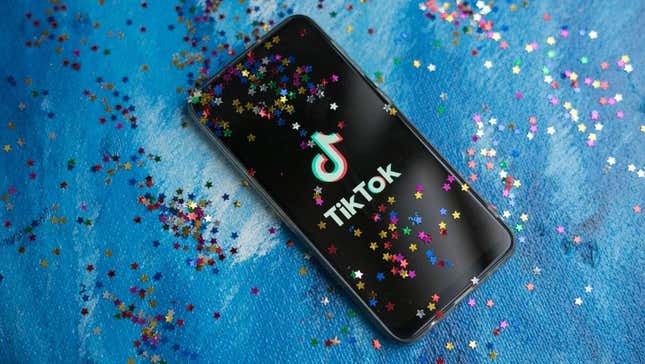 The BBC has 4.4 million followers on TikTok, and it posts new videos every couple of hours on its main account. If you work at the venerable British broadcaster, however, the organization says you shouldn't watch those TikToks. The BBC sent its employees a memo on Sunday, urging them not to download the world's scariest Chinese app.
Will Banning TikTok Solve Privacy Issues? | Future Tech
"We don't recommend installing TikTok on a BBC corporate device unless there is a justified business reason," the BBC wrote to staffers, according to Bloomberg. "If you do not need TikTok for business reasons, TikTok should be deleted."
A BBC spokesperson said this is all about data. "The BBC takes the safety and security of our systems, data and people incredibly seriously," the spokesperson said. "We constantly review activity on third party platforms—including TikTok—and will continue to do so." The BBC will keep using TikTok for editorial and marketing purposes, but "will continue to monitor and assess the situation."
Fans of the great British television who enjoy short-form highlights don't have to worry. The BBC has put up 13 videos on its main account in the last 24 hours, despite the company's own warnings. I recommend this one about how slugs have sex in particular, voiced by David Attenborough, which is without exaggeration one of the most beautiful things I've ever seen. The BBC also maintains a long list of other accounts, including pages for its news, sports, and music content.
TikTok and the BBC are competitors. The BBC is an entertainment company, and is therefore fighting for the same eyeballs as TikTok. Whether or not espionage fears are real, the admonition on downloading the app may be motivated by business concerns.
The Beeb is following in the footsteps of some much larger organizations. Namely, world governments.

The UK is the latest major government to ban TikTok on official devices, joining other global powers including the US, the EU, and Canada. The UK held out for months, buffeting calls to prohibit the app. Critics of TikTok bans used Britain's inaction as evidence that bans are based on politics and economic posturing, rather than security concerns, but the UK finally gave in and banned TikTok last Thursday.
TikTok is owned by ByteDance, a company based in Beijing. In China, there's a law that says companies based there must hand over data whenever the Chinese Communist Party wants it. Many people worry that TikTok could also censor content or promote propaganda to further the Chinese government's aims.

No one has produced evidence that either of those things have happened, and TikTok vehemently denies the possibility they might happen in the future. However, TikTok itself has admitted that its employees accessed information on U.S. journalists to spy on them. A former TikTok employee turned whistleblower told Congress last week that the company's proposed safeguards, dubbed "Project Texas," will do little to protect TikTok users' data from access by the Chinese government.
In the US, politicians are considering a ban that would kick TikTok out of the country altogether. TikTok CEO Shou Zi Chew will testify before Congress on Thursday in a House Energy and Commerce Committee hearing, where politicians will duke it out in a contest to say the meanest thing they can think of. The Biden administration, which has been negotiating with TikTok for years to organize a deal that would sooth the digital security scaries, reportedly told ByteDance to sell TikTok or face a ban. That means the government has returned to former President Trump's favorite plan from 2020.
In other words, we've come full circle to the dumbest possible solution to concerns about TikTok, and it is time for us to tap the sign. As far as privacy and security go, it doesn't matter who owns TikTok, because American social media companies work with Chinese ad tech companies. That means American companies are exposing American data to the exact same risks that apparently make TikTok such a threat.

Any "fix" that only focuses on TikTok will not keep data out of the hands of the Chinese government. The internet is designed to share data with whomever wants it. If TikTok disappeared from the face of the earth, the Chinese government could still purchase data from one of the hundreds of American data brokers who have it for sale. If the government doesn't fix the web's broader privacy problems, then it isn't protecting anyone's data, period.