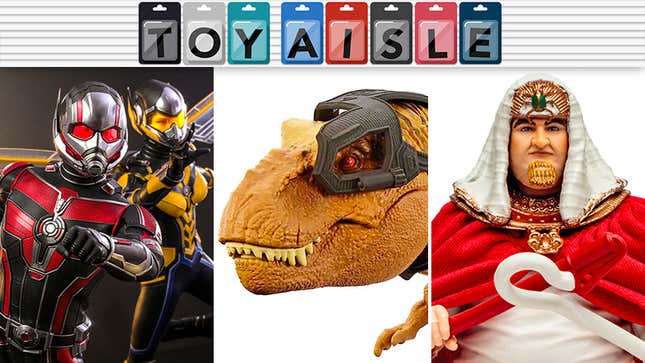 Welcome back to Toy Aisle, io9's regular round up of the latest toy and collectibles news. This week, McFarlane Toys brings us a professor of Egyptology convinced they're King Tutankhamun, the stars of Marvel's Ant-Man and the Wasp: Quantumania get miniaturized yet again, and a Jurassic World T.rex has already embraced the technologies of the modern world. Check it out!

A Transformer Is Headed to the Moon
---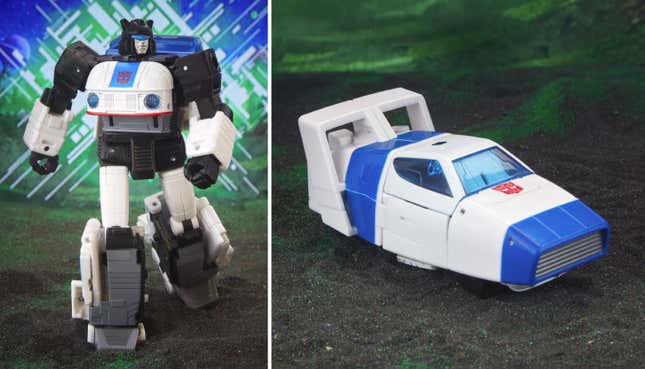 Hasbro Transformers Legacy Cybertronian Origins Jazz
The occasional glimpses we get of life on Cybertron confirm at least one thing: the Transformers' alternate vehicle modes are a lot cooler there than they are on Earth. To be fair, Jazz's racing Porsche mode is one of the better Autobot vehicle options, but it's nowhere near as cool as his Cybertronian hovercraft mode, which Hasbro is finally delivering as part of its Transformers Legacy collection. The 5.5-inch tall Jazz figure includes a blaster and a hook that can be subbed in for one of his hands, and should be available sometime in the spring, exclusively from Target.
G/O Media may get a commission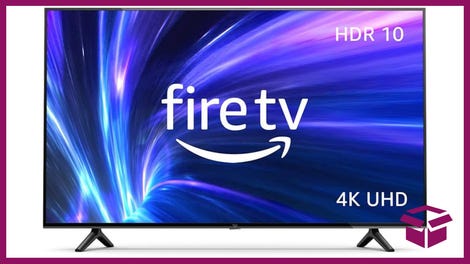 42% Off
Amazon Fire TV 50" 4K Smart TV
---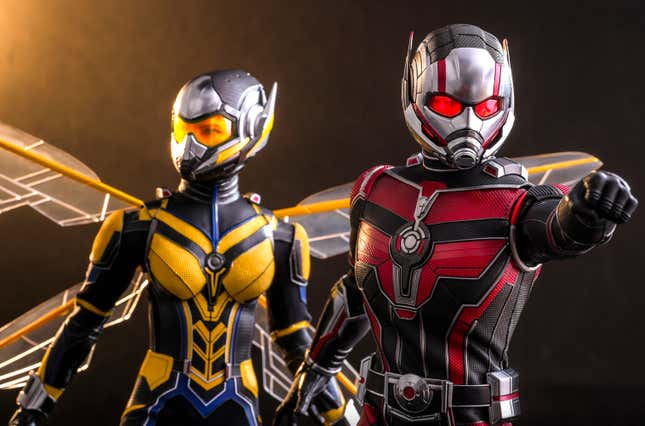 Hot Toys Marvel Ant-Man and the Wasp: Quantumania Ant-Man and Wasp Sixth-Scale Figures
Hot Toys continues to keep pace with Marvel's relentless release schedule, announcing new sixth-scale figures of both Paul Rudd's Ant-Man and Evangeline Lilly's Wasp as they appear in the upcoming Ant-Man and the Wasp: Quantumania. The 11.8-inch tall Ant-Man includes 30 points of articulation as well as swappable heads including an unmasked sculpt of Rudd, and a masked version with a light-up glowing visor. The Wasp figure is a little shorter at 11.5-inches tall, and somehow loses two points of articulation, with a total of 28. It also comes with masked and unmasked heads featuring a new sculpt of Lilly, plus a set of wings. Both figures also include miniature figured versions of each other's character, but availability isn't expected until well into 2024.
---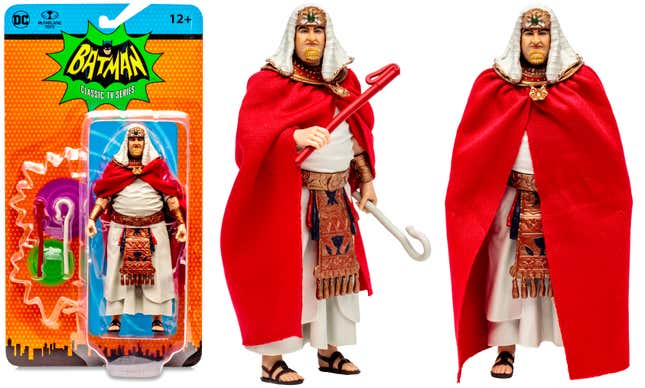 McFarlane Toys DC Retro Batman 66 King Tut
If you thought superheroes and supervillains attaining their superpowers through outlandish science accidents, the mystic arts, or from otherworldly sources was hard to swallow, here's what audiences for the Batman TV show in the '60s were served up as the origin story for the King Tut villain:
"William Omaha McElroy, highly respected professor of Egyptology at Yale University, was struck in the head by a rock during a violent student protest. When he awoke, McElroy believed himself to be the legendary King Tutankhamun reincarnated, and Gotham City the ancient city of Thebes."
McFarlane Toys is thankfully ensuring this villain is never forgotten with a new addition to its DC Retro Batman 66 line. The six-inch King Tut comes with a flashy red cape to rival the Caped Crusader's, and is currently exclusively available for pre-order through Target for $20, with shipping expected sometime after April 16.
---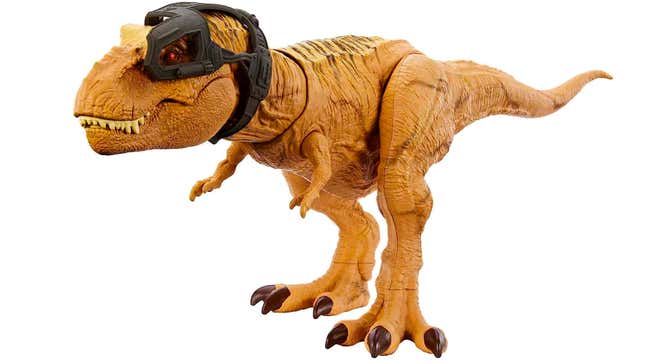 Mattel Jurassic World Dino Tracker Tyrannosaurus Rex
So it's come to this. There comes a time when every toy line has to innovate to keep product selling, particularly when they're tied to a movie franchise with no sequels en route any time soon. For Mattel's Jurassic World line, the solution is to give the dinos some high-tech upgrades. Amazon UK leaked some of the details of this upcoming release; while we don't know what pricing will be when this hits shelves in June, we do know the 19-inch long T.rex has been given a "desert terrain" finish, and some kind of high-tech tracking visor. Like previous T.rex toys in this line, there's also sound effects, and a "two-part head chomping action."
---

Lego Moving Truck Gift With Purchase
Reminiscent of the delightfully retro but much larger Lego Icons Pickup Truck, this new 301-piece Moving Truck packs a lot of play into a relatively small set. It's designed to pair with the recent 2,899-piece Lego Icons Jazz Club, and includes two minifigure movers and various pieces of furniture including a piano, jukebox, dresser, saxophone painting, box, and even a dolly, that can all squeeze into the back of the truck. Although it's listed for $25 on Lego's site, the set is actually a gift with purchase, but details about how much you'll need to spend and when haven't been shared.
---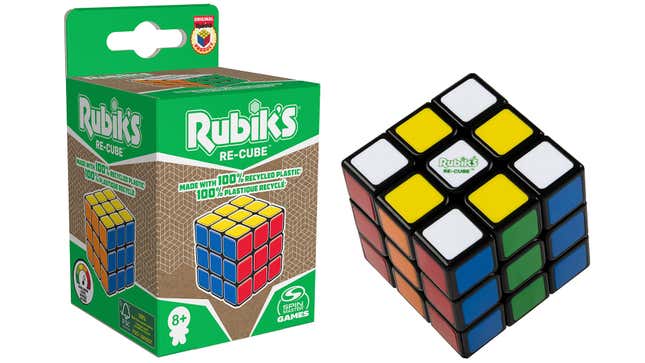 Spin Master Games Rubik's Re-Cube
The only guilt most of us feel when trying to solve a Rubik's Cube puzzles comes after we fail to do so and hurl it across the room in a fit of rage. But if you struggle with bring yet another plastic toy into your home, Spin Master has created the first 3x3x3 Rubik's Cube made entirely from 100% recycled ABS plastic. Even the packaging is a simple, windowless cardboard box made from un-bleached paperboard. It's available now through Amazon for $13.
---
Want more io9 news? Check out when to expect the latest Marvel, Star Wars, and Star Trek releases, what's next for the DC Universe on film and TV, and everything you need to know about the future of Doctor Who.